Fidelity Guest Lecture Series on International Finance: David R. Malpass, President of World Bank
April 18, 2023
5:45 pm - 6:45 pm
This event has passed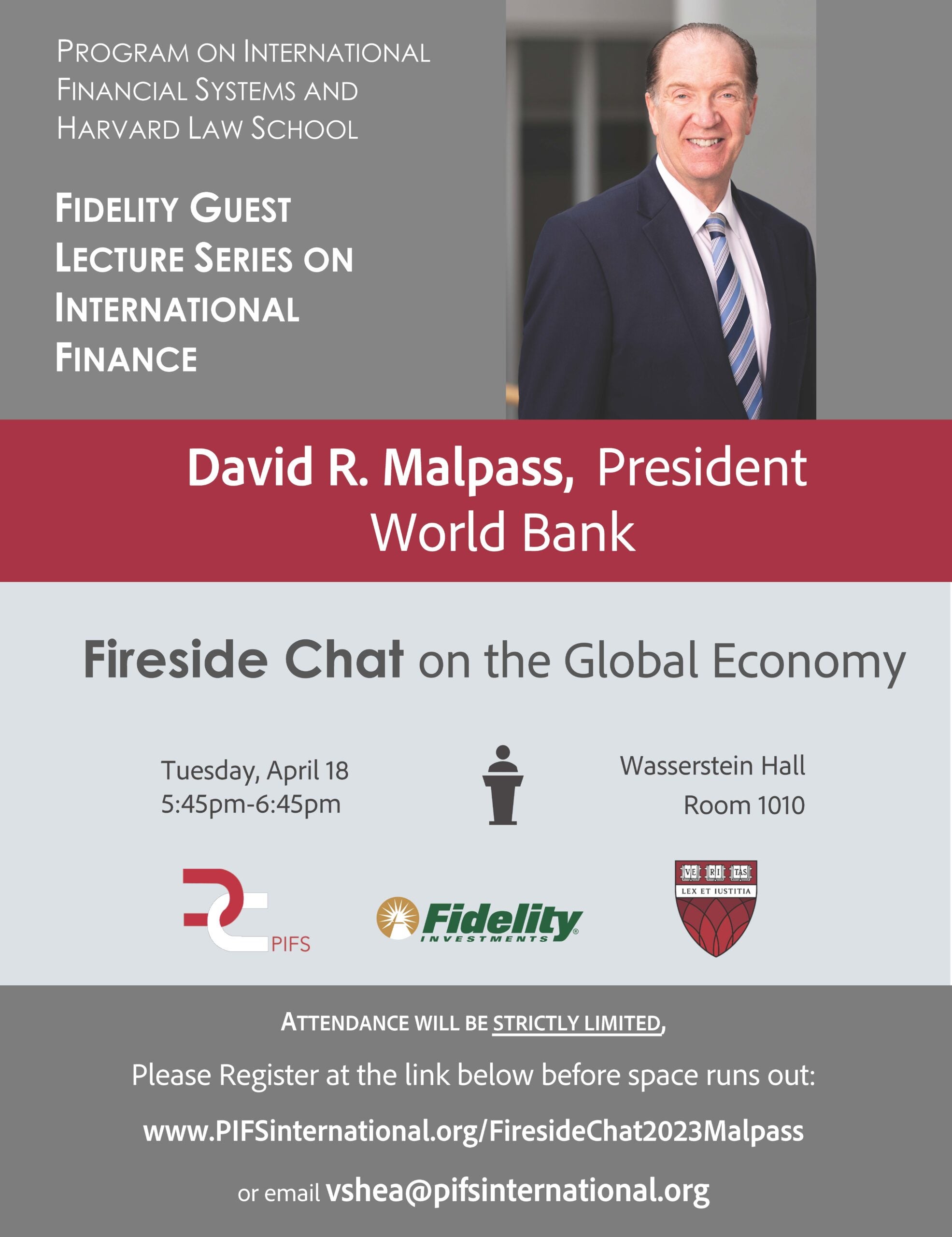 Join a fireside chat on the Global Economy with David R. Malpass, President of World Bank. Please register at the link below or email vshea@pifsinternational.org.  Attendance will be limited.
www.PIFSinternational.org/FiresideChat2023Malpass

The Fidelity Guest Lecture Series on International Finance hosted by the Program on International Financial Systems and Harvard Law School.
Add to Calendar
April 18, 2023, 5:45 pm - 6:45 pm