European Conference 2023 – Registrations are now OPEN!
February 24, 2023
All day
This event has passed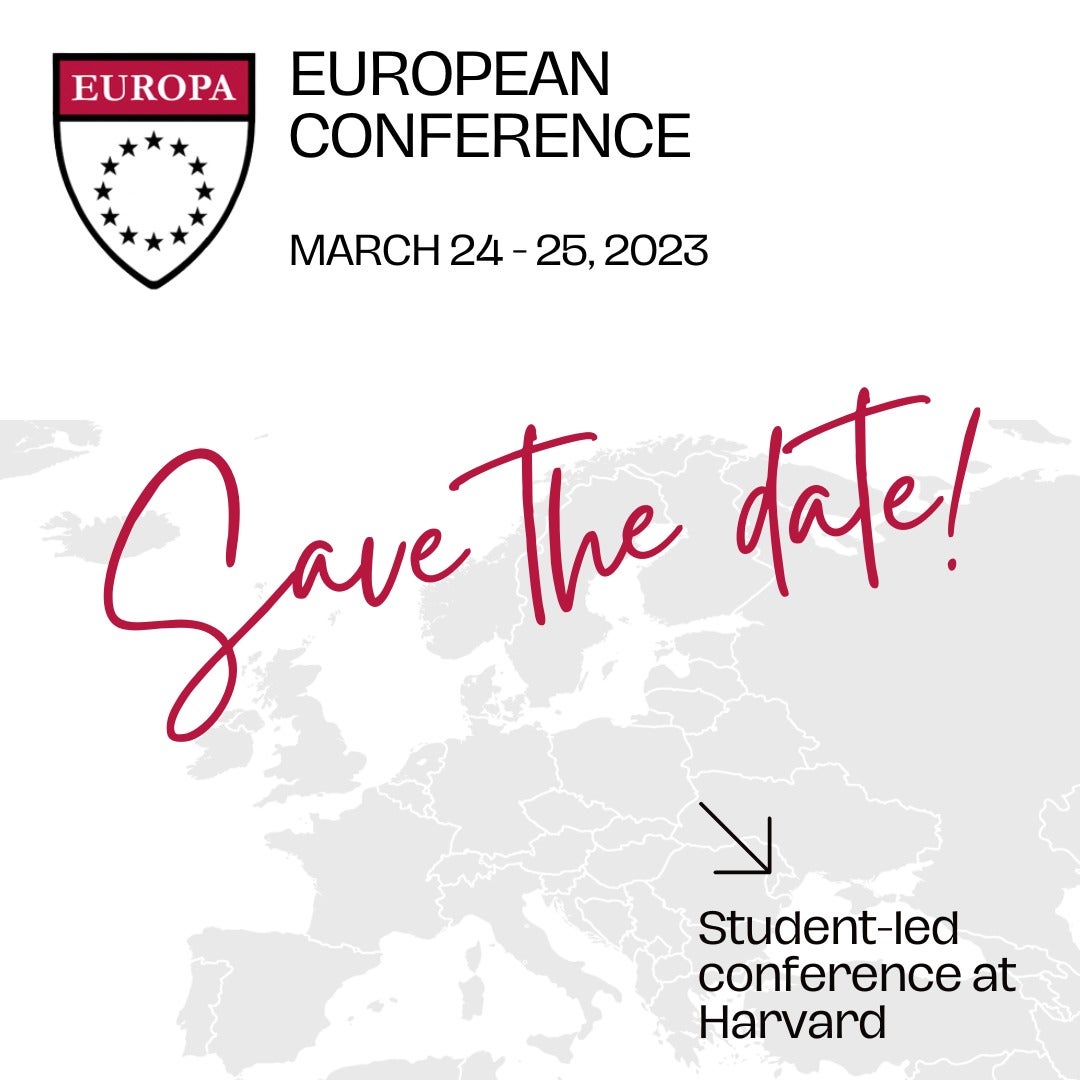 Join the European Societies at Harvard Law School, Harvard Business School and Harvard Kennedy School for the 9th edition of our co-organised European Conference, which will take place on March 24th and 25th.
The Conference will explore the pressing issues affecting the European continent today, as well as its relationship with the US. Our event features more than 20 panels and 30+ speakers, providing a unique opportunity to gain valuable insights and diverse perspective. This is your chance to engage with a community of thought leaders and deepen your understanding of the issues that matter.
To see further details about the conference and book your early bird tickets to attend, please visit the Conference's website: https://euroconf.eu/. With the "Conference and Reception" ticket, not only will you have full access to our conference featuring a lineup of exceptional speakers, but you'll also get to attend our exclusive reception on the Friday night at the Harvard Museum of Natural History.
We look forward to seeing you there!
Add to Calendar
February 24, 2023, All day