Double Reduction Policy in China: An Educational Double-Edged Sword?
April 4, 2023
8:00 pm - 9:00 pm
This event has passed
WCC 1015
1585 Massachusetts Avenue
Cambridge, MA 02138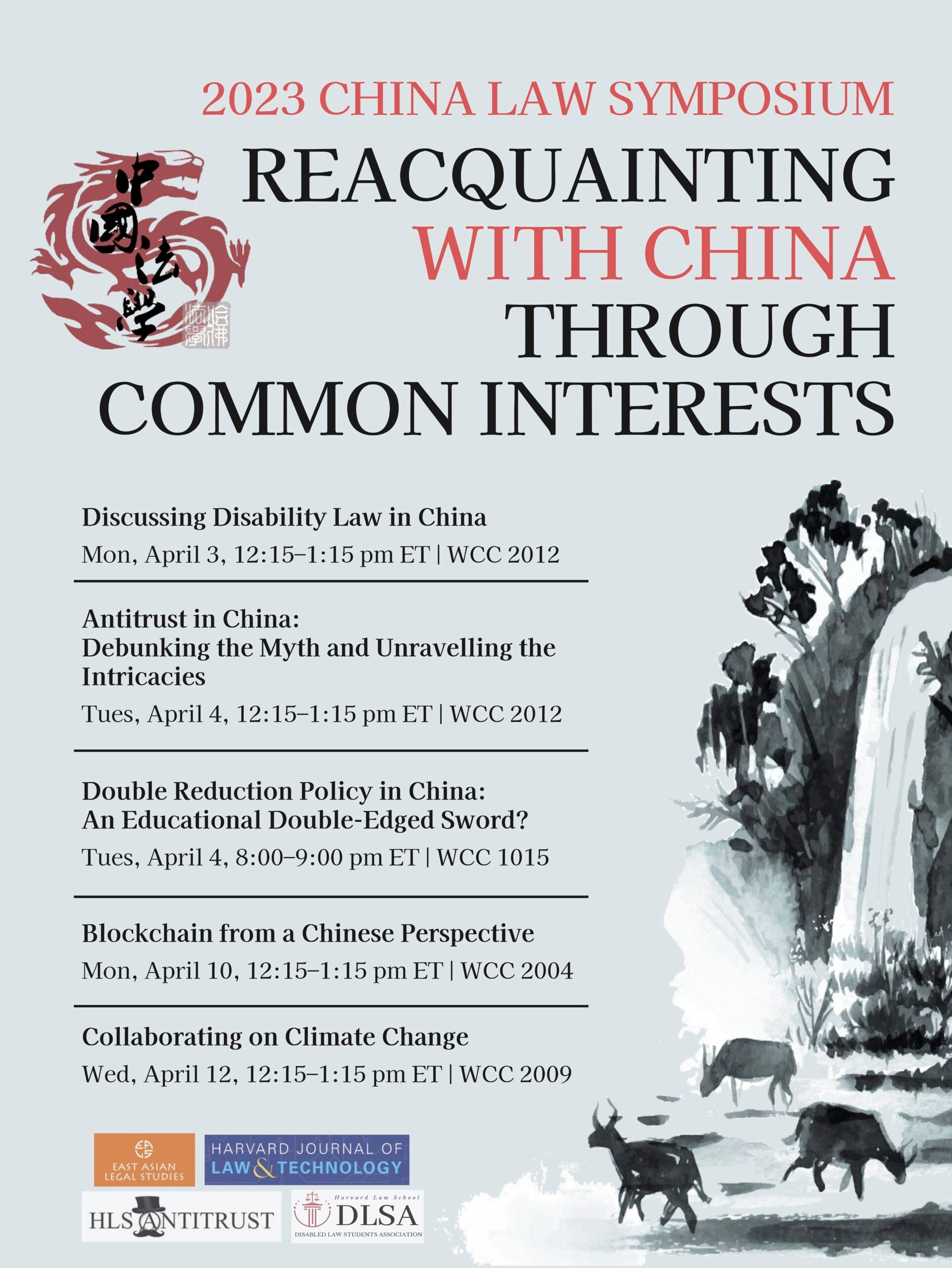 The Double Reduction Policy is a Chinese educational policy that aims to reduce students' academic burden, improve student mental health, and lower family spending on after-school tutoring. However, the implementation of the policy has also raised educational equity concerns among parents and critics.
Join China Law Association (CLA) in learning more about the Double Reduction Policy in China with a professor, a teacher, and high school and university students from China, who will discuss how the policy has impacted them and the Chinese education system at large.
Panelists:
Hui Yu, Professor, South China Normal University School of Education
Star Xin Nie, Personal Growth Mentor, International Department of Beijing No.12 High School
Chinese High School and University Students

This event is co-sponsored by the East Asian Legal Studies Department and is part of CLA's 2023 Symposium, "Reacquainting with China through Common Interests." Food/Snacks will be provided.
RSVP: bit.ly/CLA2023Symposium
Add to Calendar
April 4, 2023, 8:00 pm - 9:00 pm