Conversation with "The Mooch" Anthony Scaramucci, Founder & Managing Partner at SkyBridge, JD '89
April 20, 2023
12:30 pm - 1:15 pm
This event has passed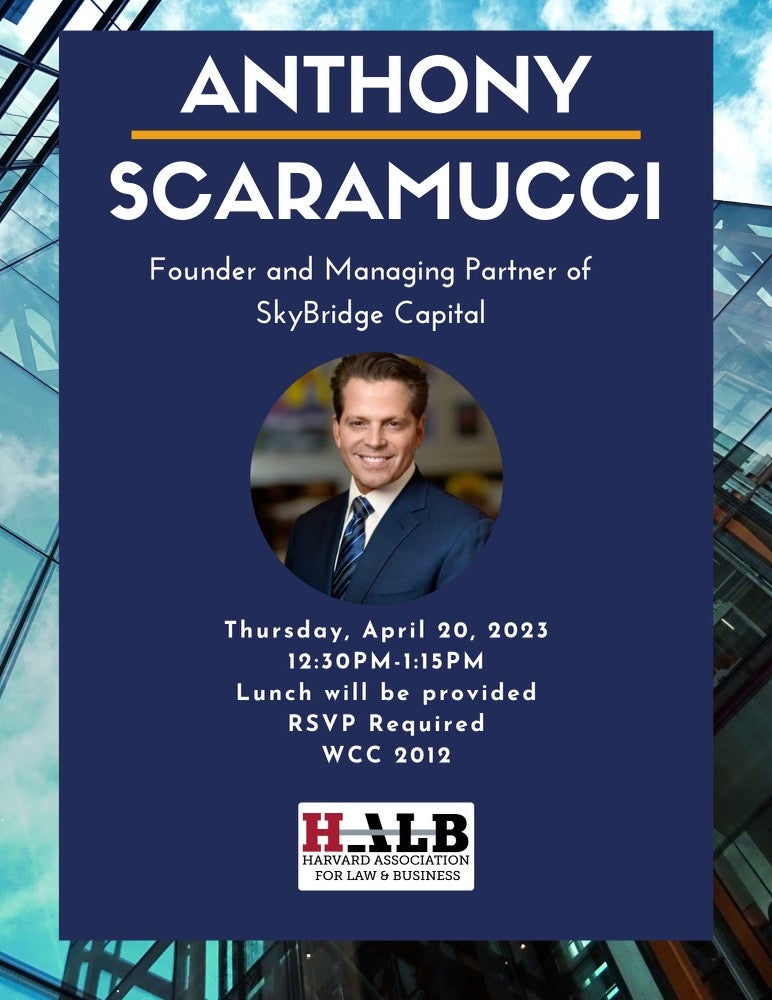 Join HALB for an interactive conversation with Anthony Scaramucci, Founder & Managing Partner at SkyBridge. Scaramucci is a proud Italian-American born and raised in New York. His paternal grandfather immigrated to the U.S. from Gualdo Tadino, Umbria. Scaramucci had a middle-class upbringing and was the first generation of his family to attend college.
Immediately after HLS, Scaramuicci began a career at Goldman Sachs, moving through both the Investment Banking and Wealth Management divisions. Scaramucci left Goldman Sachs in 1996 to launch his own wealth management firm which was subsequently sold to Neuberger Berman. In 2005, Scaramucci founded SkyBridge Capital, a global alternative investment firm. In 2017, Scaramucci served as White House Communications Director.
We look forward to a dynamic discussion ranging from the Mooch's time at HLS, his entry into financial services after law school, entrepreneurship, politics, and more.
Add to Calendar
April 20, 2023, 12:30 pm - 1:15 pm