Clinic Panels for HLS Staff
October 16, 2023
12:00 pm - 1:00 pm
This event has passed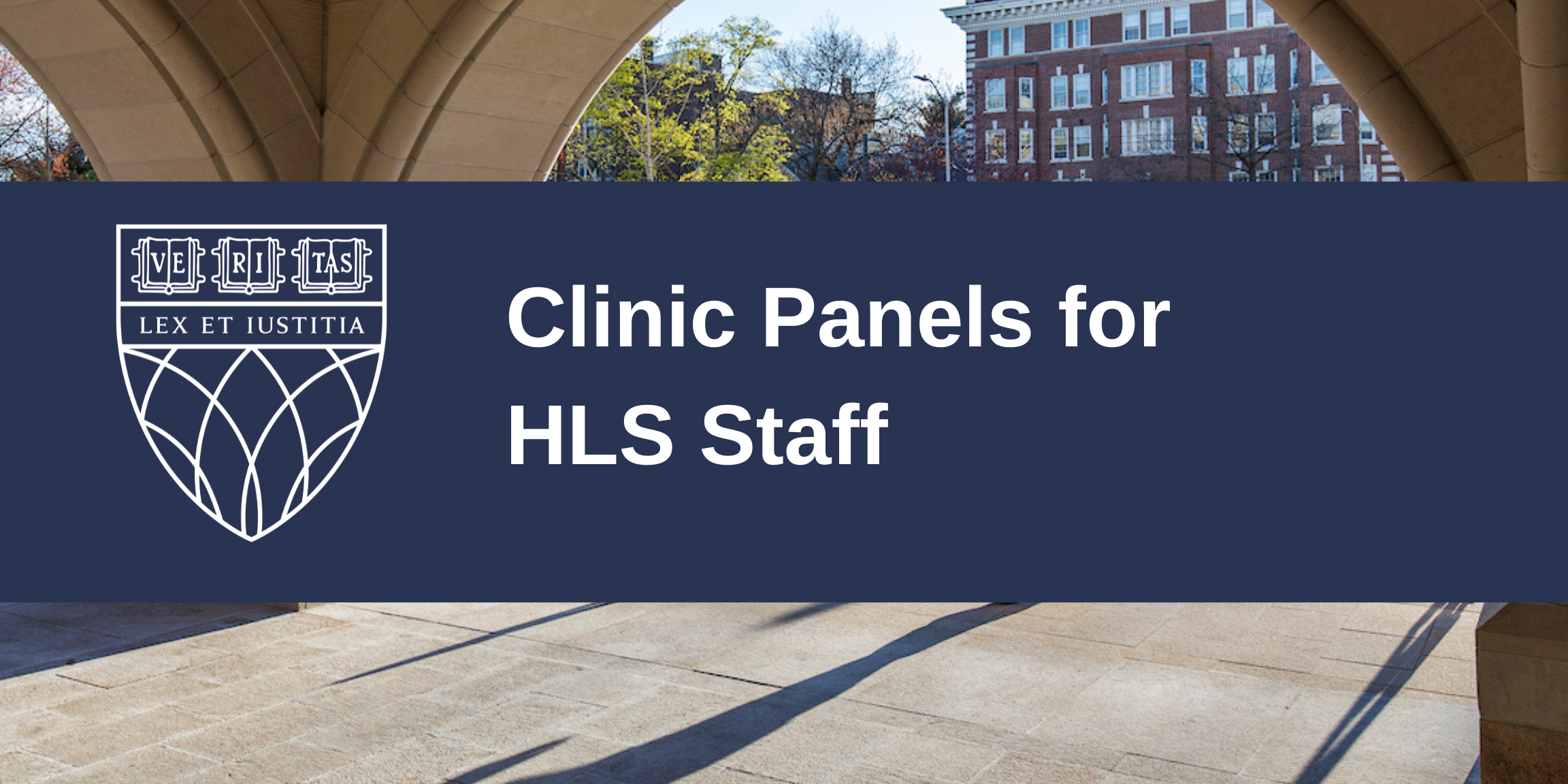 ​In an effort to highlight efforts of the clinics at HLS, HR is hosting Clinic Panels for staff. You're invited to come and hear from the Clinics first hand about what they do and the impact they are making at the Law School and beyond.
​In this session we will be joined by:
​-Barbara Berenson from the Judicial Process in the Trial Courts
–John J. Corrigan from the Prosecution Perspectives
–James Tierney from The State Attorney General Clinic
​A short description about each of their clinics is below.
​Lunch will be provided.
​Judicial Process in Trial Courts: This course provides the opportunity, through a judicial internship, for law students to learn about the operations, realities, and challenges of state and federal trial courts and their judges. The focus of our class meetings is on the work of a trial judge.
​Prosecution Perspectives: Third Year students work as Assistant District Attorneys in the Massachusetts District Courts.
​State Attorney General Clinic: An externship clinic where students are sent to the MA OAG and around the country for three week placements with Attorney Generals.
Add to Calendar
October 16, 2023, 12:00 pm - 1:00 pm