Achieving Regulatory Approval for Cultivated Meat
March 23, 2023
12:15 pm - 1:15 pm
This event has passed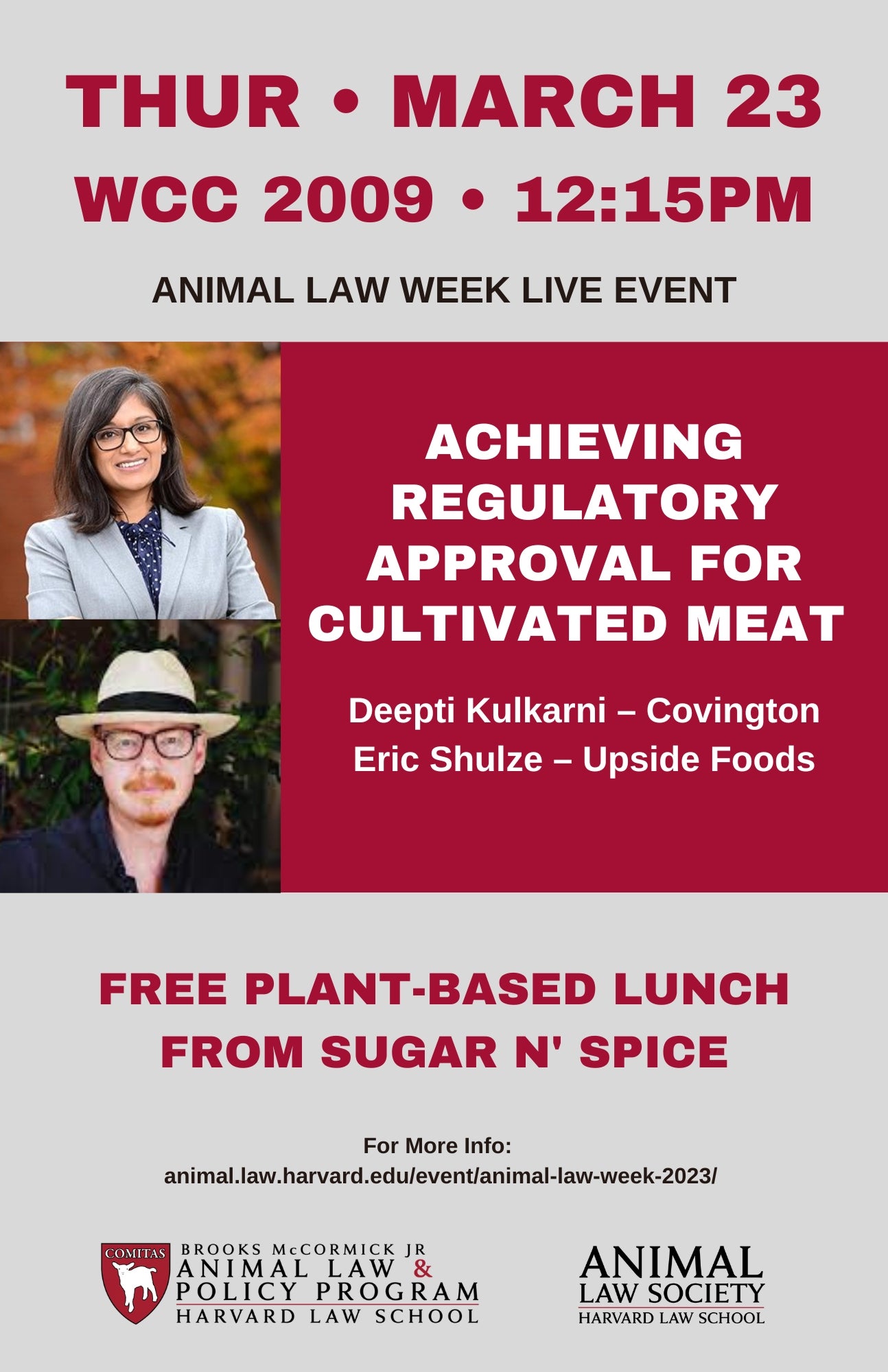 Please join us for this Animal Law Week talk by Deepti Kulkarni of Covington and Burling LLP and Eric Schulze of Upside Foods. They will discuss the regulatory pathways for cultivated meat and poultry products and walk through how they recently obtained the first FDA pre-clearance for a cultivated meat product this past November.
If you aren't able to attend in person, please join us on Zoom.
A vegan lunch from Sugar 'n Spice will be available.
Add to Calendar
March 23, 2023, 12:15 pm - 1:15 pm