A Convivial Social Media?
May 22, 2023
11:00 am - 1:00 pm
This event has passed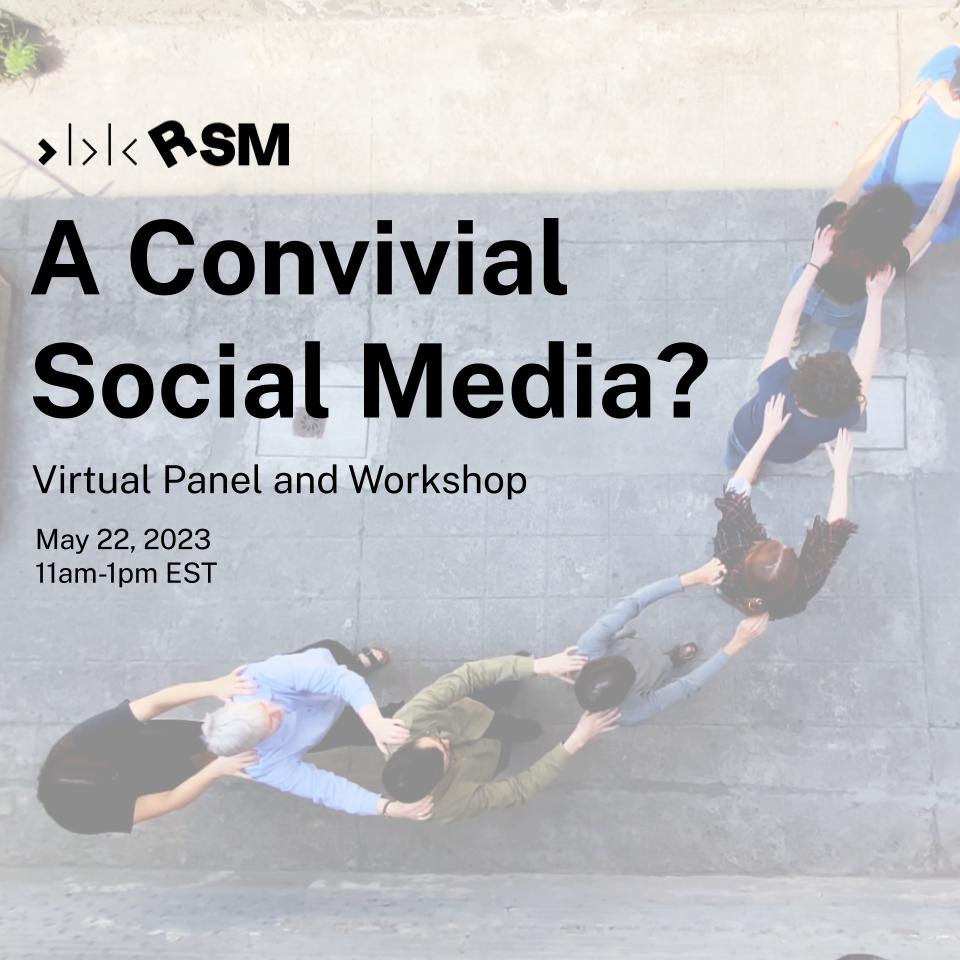 How do we create healthier and more sustainable engagement with social media? Organized by RSM Visiting Scholar Joanne Armitage and moderated by BKC Faculty Associate Nick Couldry, this event will feature a diverse panel of scholars, researchers, and artists that will examine the future of social media through the lens of conviviality. The discussion will be followed by a workshop where participants themselves can explore the possibilities of convivial social media. RSVP is encouraged.
Add to Calendar
May 22, 2023, 11:00 am - 1:00 pm