2L Welcome Back BBQ
September 14, 2023
3:30 pm - 6:00 pm
This event has passed
Outdoor Spaces; Belinda Sutton Quadrangle and Caspersen Patio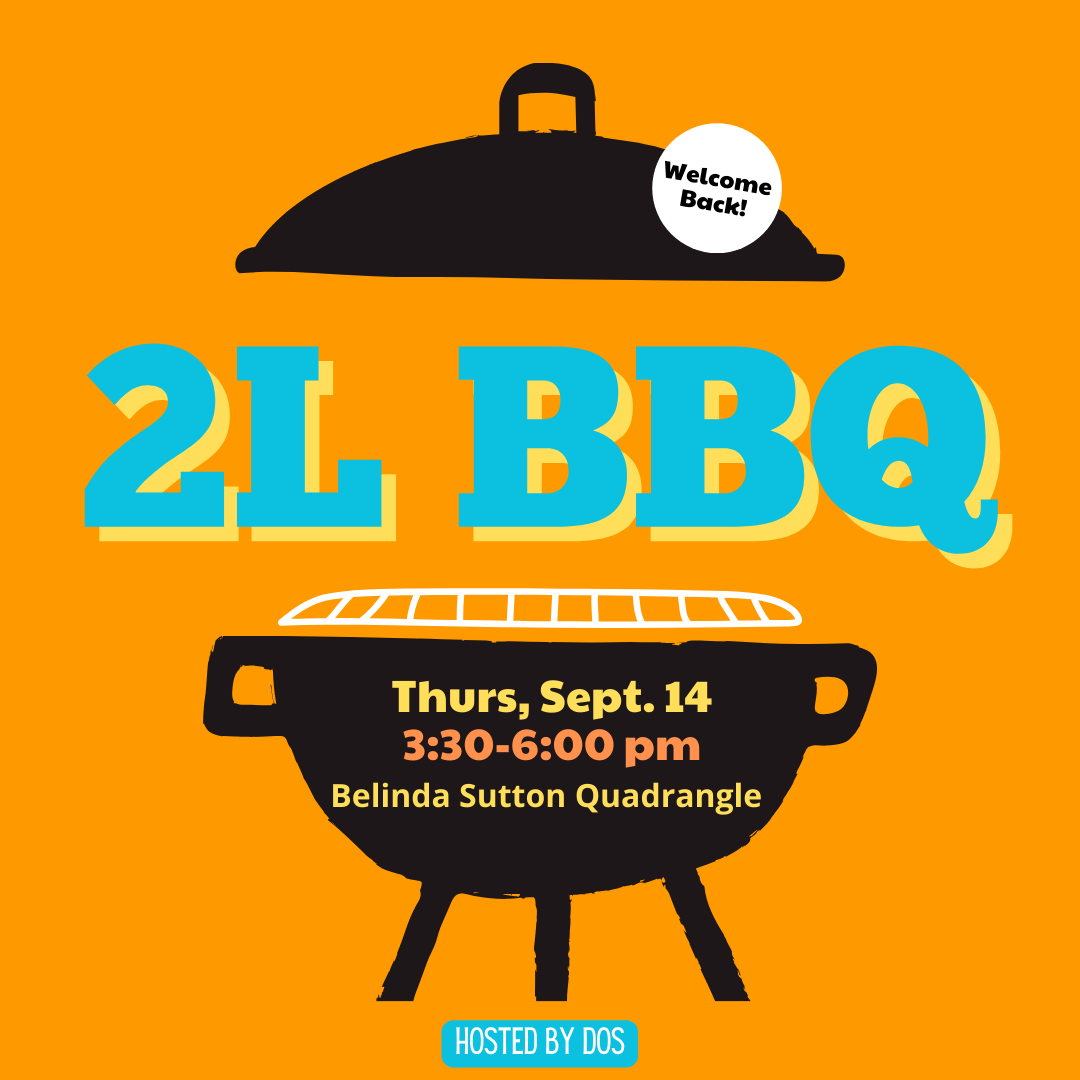 Calling all 2Ls! Join your classmates and DOS on the Belinda Sutton Quadrangle on Thursday, September 14, from 3:30-6:00pm for a Welcome Back BBQ!
Traditional BBQ fare and beverages will be on the menu along with music and lawn games.
Please note this event is restricted to current HLS 2Ls. 
Add to Calendar
September 14, 2023, 3:30 pm - 6:00 pm