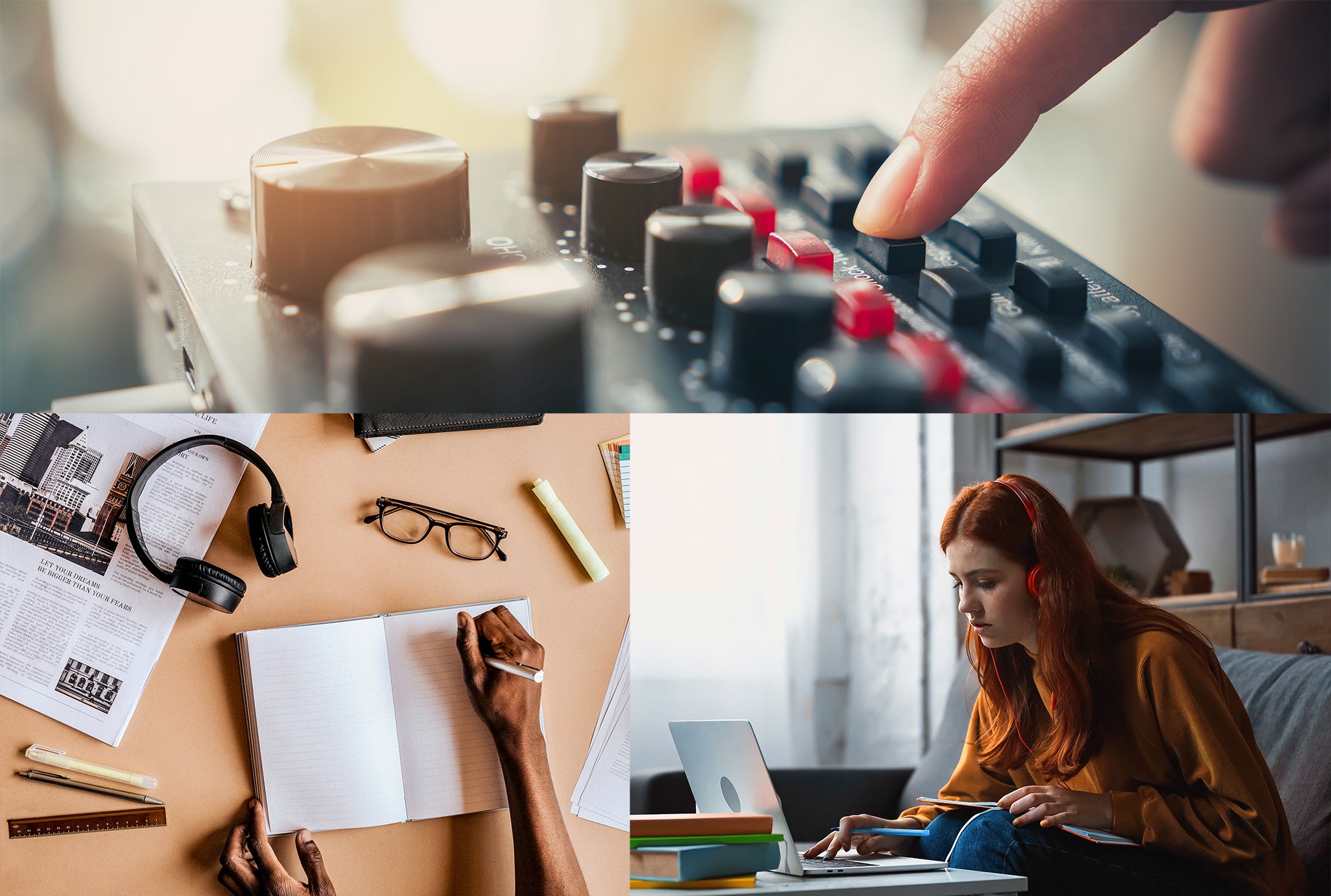 ---
Class Recording Information: Timing & Process, AY 22-23
The Handbook of Academic Policies sets out the approved reasons for which Harvard Law School may record classes for absent students.
This page sets out the timing and process information for student class recording requests for academic year 2022-2023. Please note that this page may be updated during the academic year, with reasonable notice to students, to reflect any necessary changes to timing and process information.  
Timing of Student Recording Requests 
Requests for class recordings for religious holidays, make-up classes, military service, professional examinations such as taking the bar and MPRE, extraordinary educational opportunities, and clinical hearings must be submitted by 5:30 p.m. one full business day in advance of the class; for example, if you require a recording for an 8 a.m. class on Monday, your recording request must be in by 5:30 p.m. on the Thursday prior. Requests made later than 5:30 p.m. one full business day prior to the class will not be able to be accommodated. Recording requests for the birth of a child and significant personal or medical emergency must be submitted no later than three hours in advance of the class.
Timing of Completed Recording Posting 
Most streaming media links will be processed and posted within two business days from the time of recording, excluding Saturdays, Sundays, and University holidays. If your approved recording has not been posted to Canvas within three business days, you may follow up with classrecording@law.harvard.edu for assistance.  
Recordings will be posted on the Canvas course website under the Course Media tab or the Assignments tab and available for student listening for two calendar weeks from the date of posting.  Students are responsible for listening to recordings within the two-week availability window, as recordings cannot be reposted.
Process for Student Recording Requests and Recording Access 
Student requests should be submitted through the Class Recording Request on the Services Hub (HarvardKey login required).  If a student has requested a recording, the Registrar's Office or the Dean of Students Office will review the request to determine if the student's individual circumstances make the student eligible to receive a recording.  If a student has requested a recording, and the recording is approved by the Registrar's Office or the Dean of Students Office, the Registrar's Office or Dean of Students Office will notify the instructor about the request and ask for instructor permission to record.
Students are responsible for notifying their faculty about class absences. Faculty are not automatically notified about your absence when you submit a recording request.
For COVID isolation or COVID symptoms, students must attach a screenshot of their Crimson Clear notice of no campus access to the Services Hub request.
For clinical hearings, the student's recording request must indicate:  
The type of clinical conflict, including:  

The role they expect to play in the court hearing or administrative proceeding, OR  
The ordinary office hours for the clinical placement and attestation of schedule from OCP or clinical director  

Explanation as to why the conflict is unavoidable/means taken to reschedule or arrange coverage   
Confirmation that they have alerted their clinical instructor/supervisor of the unavoidable conflict  
---
Request a Class Recording
Follow this link to the Student Services HUB to Request a Class Recording
---
Frequently Asked Questions
How should I notify my professors of my absence?

If your recording request has been approved, please feel free to use the template directly below to notify instructors of your absence.

Dear Professor NAME,

Due to REASON, I will be unable to attend NAME OF CLASS on DATE(S). I have been in contact with the Dean of Students Office about this absence.

Thank you,

STUDENT

Please note that Class Recordings may only be approved by submission request via the Class Recordings Request form in the Services Hub. Professors cannot approve class recordings, only absences. Not all approved absences qualify for class recordings.

What should I do if I feel sick but am not experiencing a medical emergency?

If you are experiencing any symptoms that could be COVID-related (keeping in mind that, for vaccinated individuals, the symptoms of flu, common cold, and other respiratory illnesses are increasingly similar to COVID-19 symptoms), you should complete a Crimson Clear attestation to determine whether you should come to campus. If you receive a Crimson Not Clear/No Campus Access result, you may then request class recordings for that day and each subsequent day that you are barred from campus entry.

Per the HAP, recordings cannot be approved for illnesses that do not constitute a medical emergency.

What happens if I receive a Crimson Not Clear/No Campus Access result from Crimson Clear?

Upon receipt of a "No Campus Access" result in Crimson Clear, HUHS will follow up with instructions for your isolation period. Further information about COVID-19 policies and guidance can be found here.

During this period you should continue to request recordings by 5:30pm each night until you are cleared to return to campus.

I recieved an email saying my recording request was completed but I don't see my recording on Canvas?

The Services Hub sends an automated email out to the requestor once the class requested has finished being recorded. However, there is still a process of processing and posting that takes place before the recording can be made available for listening. You will be notified via Canvas once your recording is available–make sure that you have turned on the "course content" notification for your courses so that you will receive this notification.

Can I share the class recording with others?

No. Class recordings are for your individual use only. Students may not record, stream, reproduce, publish, or further distribute outside the course any course content, including assessments, problems, answers, video clips, screenshots, and slides presented during class. Further, no person is permitted to post, distribute, or otherwise make available any recordings produced by the HLS Information Technology Services (ITS) Department, which includes all class recordings posted in Canvas.

What if my recording request was denied or could not be completed?

In this case, we encourage you to reach out to classmates for notes.
---
Contact Class Recordings
Email DOS Class Recordings for help, questions, and concerns.