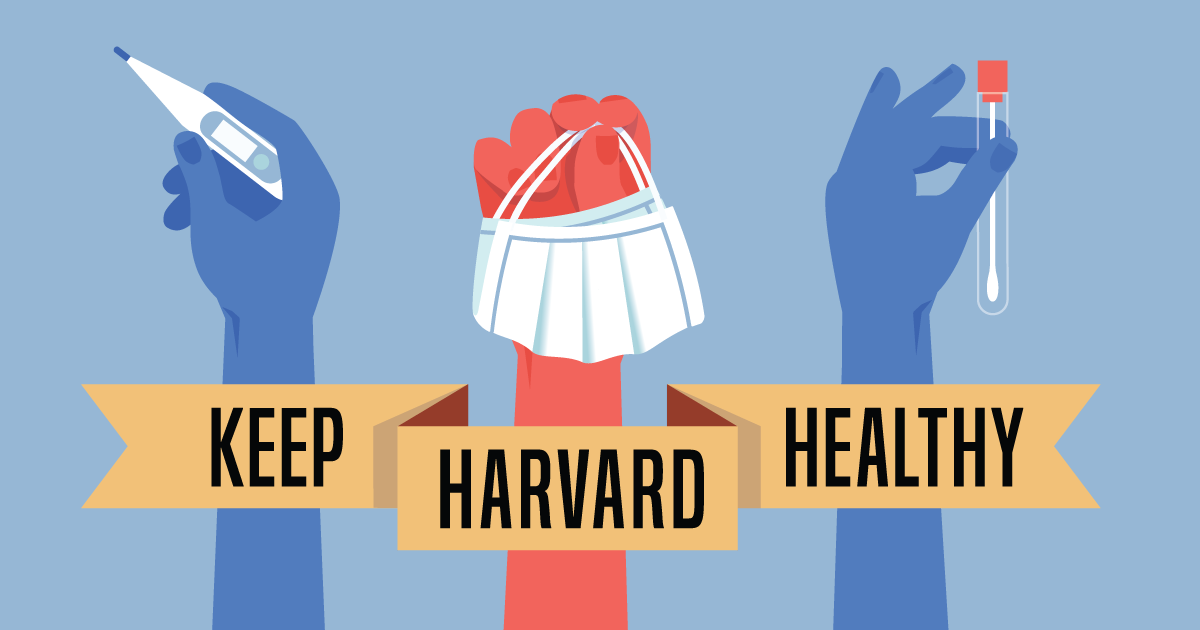 COVID-19 Policies & Protocols Winter 2023
As has been the case throughout the pandemic, the health and safety of our community is paramount. With this in mind, Harvard University has developed a set of policies and protocols, informed by the guidance of medical officials, and federal, state, and local public health experts. Please see details below. For more information, please visit the Harvard COVID-19 Information website.
Vaccination
Vaccines and boosters are the best defense against severe illness from COVID-19 and are critical components of the University's multi-layered health and safety measures. Staying up to date with current COVID-19 vaccinations helps protect our community from severe illness and hospitalizations and enables in-person learning, research, and other activities.
Vaccination Requirement
Harvard University requires members of the Harvard community to be up-to-date on their COVID vaccinations per  Center for Disease Control (CDC) definition. Instructions on how to submit vaccine documentation can be found on this page of Harvard's COVID-19 website.
Students who are not up-to-date on their COVID vaccine, or other required vaccinations, will have a hold placed on their enrollment. 
For our international students: all vaccines authorized by the World Health Organization or U.S. Food and Drug Administration will meet the University's vaccine requirements.
For more information on the University's COVID vaccination requirement, please see Harvard University Health Services' Harvard University Health Services' Immunization Compliance webpage or COVID-19 Vaccine Requirement FAQs.
Vaccination Appointments
Harvard University Health Services continues to offer COVID-19 vaccine appointments and booster clinics. Please log into the Patient Portal to see specific dates and times, and to make an appointment. For more information on HUHS's upcoming vaccine/booster clinics, please visit the vaccine clinic calendar.
Reporting Your Vaccination Status
If you received your vaccination and/or booster through Harvard University Health Services, you do not need to submit any information, as HUHS already has your information on file.
If you received your vaccination and/or booster through an external site, please submit your vaccination documentation as soon as possible by uploading a photo of your vaccination card via the HUHS Patient Portal.
You do not need to be a patient of HUHS to do this.
For more information on how to submit your verification, please visit Harvard University Health Services' Immunization Compliance webpage or COVID-19 Vaccine Requirement FAQs.
Vaccination Exemptions
Members of the Harvard community can claim exemptions to the vaccination requirement for medical or religious reasons. Students claiming an exemption should complete the Student Vaccine Exemption Form (pdf).
Masking on Campus
Masking is now optional in most indoor spaces on Harvard University's premises. There are a few circumstances, however, where face coverings are required, including:
In Harvard University Health Services facilities.
In research labs.
Any persons that begin exhibiting undiagnosed symptoms of COVID-19 must mask and be tested for COVID-19. They should continue to mask and limit contact with others while awaiting test results. See Testing section below for more information on testing.
In accordance with Harvard University exposure, quarantine, and isolation protocols, individuals who are completing isolation or quarantine should continue to wear masks when indoors for the full 10 days following their positive test or close contact.
Harvard University community members are encouraged to carry an acceptable face covering with them at all times for situations in which masking may be required.
Anyone who prefers to wear a mask in any location throughout campus should feel free to do so, and such personal health decisions should be supported and respected by every member of our community. 
Testing
Antigen testing provides a fast, convenient, and reliable way to determine if symptoms you are experiencing are the result of COVID or to determine your health status if you are concerned about an exposure. Eight free COVID tests per month are available through private health insurance. If you are insured through the Harvard University Student Health Program, you can obtain free rapid home tests through Blue Cross Blue Shield of Massachusetts. Click here for instructions on securing your tests, so that you will always have a steady supply. (If you have a different health plan, check with your insurance carrier). Additionally, all U.S. residents can secure free tests via the United States Postal Service.
More information on COVID-19 testing is located on this page. Additionally, external PCR testing remains available at local pharmacies and health care centers. Anyone with symptoms or a known exposure should continue to test.
Testing Positive, Isolation, and HUHS Support
Effective December 22, 2022, HUHS retired the use of the Contact Tracing Team and Crimson Clear application. This means that:
For all University members: Students and employees are no longer required to report a positive COVID-19 case to HUHS. Anyone who tests positive for COVID-19 will now manage their isolation and discharge independently by referring to the HUHS website, which will reflect and provide links to current CDC guidance. Medical and symptom questions should be directed to the individual's primary care provider as needed.
For students: Students who test positive should contact the Dean of Students Office for academic support, but they do not need to notify HUHS unless that infection affects the 90-day timing of a mandatory COVID-19 vaccination.
For employees: Employees who test positive should notify their manager of their positive case and their anticipated return-to-work date. Employees and their managers should work together following standard HR policies.
Review the procedures and resources below for when you test positive for COVID-19. This information is based on the CDC's current guidance.
The HUHS site has additional details about how and when to isolate, symptom management, how to notify your close contacts, and recommendations for reaching out if you need academic support. Additional guidance will be provided to those living in HLS residence halls.
Symptoms and Exposure
Stay home if you feel unwell
If you are feeling sick:
Stay home unless you must go out
Contact your care provider
Wear a mask in the presence of other people
Take a COVID-19 test
Give your body a chance to rest
Isolate after a positive rest result
If you test positive:
It is critical that you follow public health guidance and that you minimize your movement and exposure to others. If you are off campus, do not come to campus for any reason. If you receive a positive result while you are on campus, go home immediately.
Review and closely follow the instructions outlined on Harvard University Health Services' Testing Positive for COVID-19 page.
Also review CDC guidance for isolation time and length and discharge details on the CDC's Isolation and Precautions for People with COVID-19.
Infected individuals with no symptoms, or resolving symptoms and no fever, may end strict isolation after 5 full days (isolation ending on day 6). You then need to wear a well-fitting mask for another 5 days.
You should avoid travel during the full 10-day period.
Individuals who test positive should identify and notify their close contacts. Please see the HUHS Testing Positive for COVID-19 page for more details and instructions.
What to do if you think you may be a close contact
After a potential exposure to COVID-19, determine if you meet all four criteria of a close contact:
Exposed to someone confirmed to be infected, and
Interaction was indoors, and
Interaction was close—less than 6 feet away, and
Interaction lasted at least 15 minutes over a 24-hour period
If you do not meet all four criteria, you are not considered a close contact. No further action is needed. You should continue to practice health and safety measures.
If you do meet all four criteria, you are considered a close contact. Please follow the instructions outlined on the CDC's "What to do if I was exposed to COVID-19" page.
Visitors
Invited visitors and guests are welcome to come to campus. As campus buildings are accessible via Harvard University ID only, you will need to meet visitors at the door to let them into our buildings.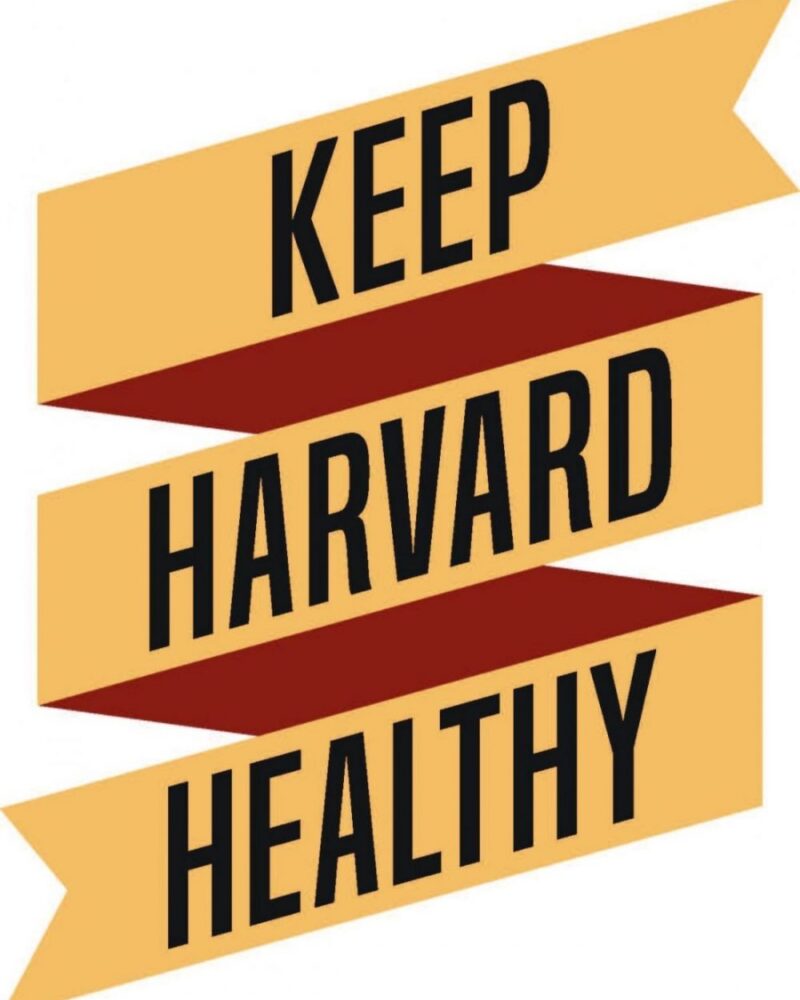 Supporting our community's wellbeing while advancing Harvard's academic enterprise has been made possible by the commitment of the entire community to the University's adaptable, multi-layered health and safety measures. By continuing to follow best practices to stay healthy at the University, School, and individual levels, we can all play a role in keeping Harvard healthy.