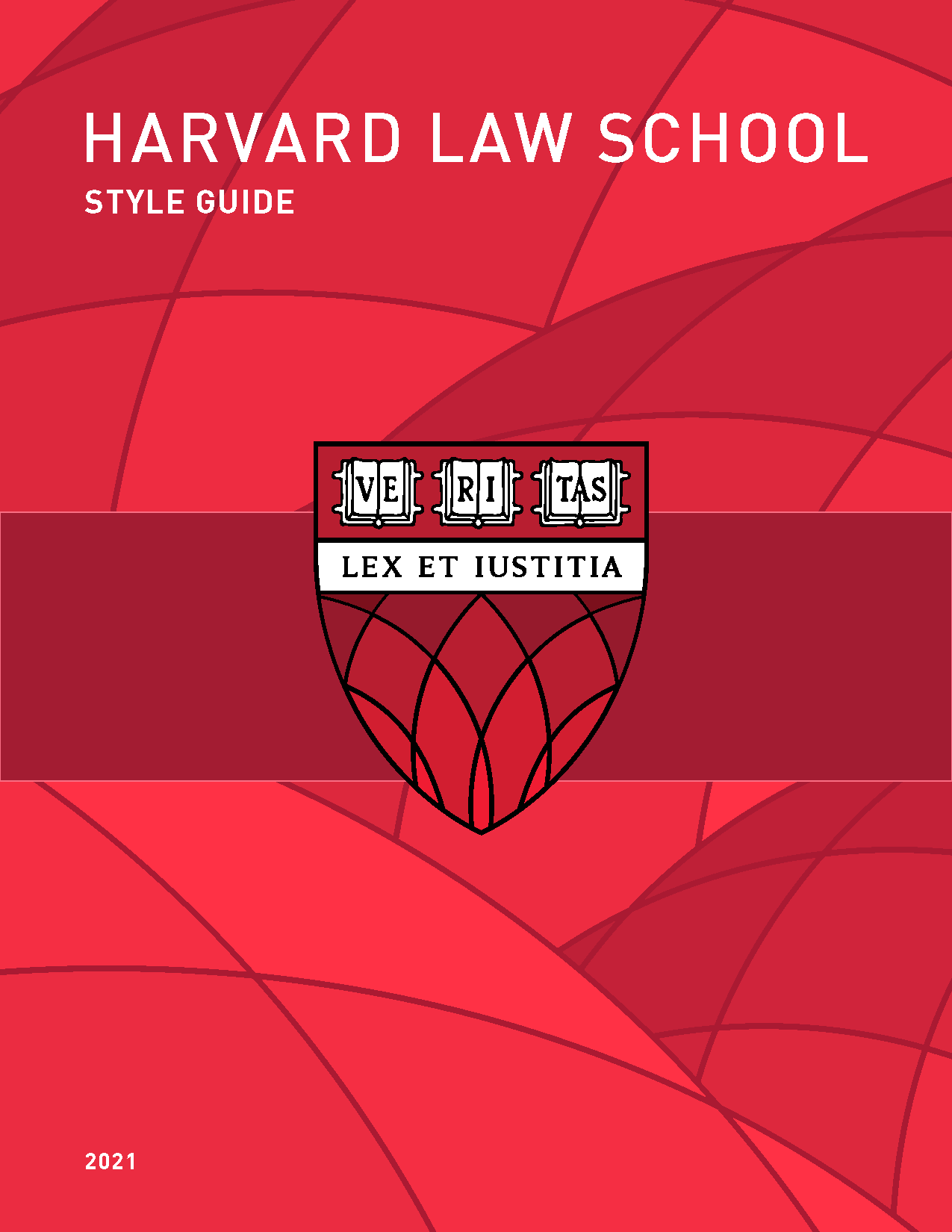 The needs of each entity within the Law School community are unique, and these standards are intended to create messages that are cohesive and in keeping with HLS's and Harvard's overall identities, while allowing for a measure of individual distinction as appropriate.
Design Style Guidelines
The design style guide serves as a resource for designers, communicators, and anyone who is visually representing Harvard Law School — whether online, in print or in person. These guidelines are primarily for use by staff and external designers.
This section of the site includes files for PowerPoint and Word templates, as well as downloadable shield files.
Editorial Style Guidelines
Our editorial guidelines were developed to support consistency within and among multiauthor HLS publications and platforms across the school.