The Capital Punishment Clinic offers opportunities for students to represent clients with capital sentences through placements at capital punishment resource centers.
Students work primarily at capital punishment resource centers in the southern United States, working on-site during the winter term and remotely in the spring. Past placements have included:
Capital Post-Conviction Project of Louisiana
Center for Death Penalty Litigation
Defender Association of Philadelphia – Capital Habeas Unit
Equal Justice Institute
Office of Capital Writs
Southern Center for Human Rights
Texas Defender Service
Exact clinical placements are coordinated through the Office of Clinical and Pro Bono Programs after a student's enrollment.
How to Register
The clinic is offered in the Winter-Spring semester. You can learn about the required clinical course component, clinical credits and the clinical registration process by reading the course catalog description and exploring the links in this section.
Early Drop Deadline: September 1, 2023
Meet the Instructors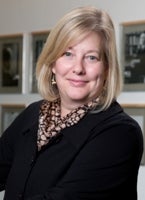 Carol Steiker
Henry J. Friendly Professor of Law
Carol Steiker is the Henry J. Friendly Professor of Law at Harvard Law School, where she serves as the Dean's Special Advisor for Public Service. She also served as Faculty Co-Director of the Harvard Criminal Justice Policy Program from 2015-2020. Professor Steiker specializes in the broad field of criminal justice, where her work ranges from substantive criminal law to criminal procedure to institutional design, with a special focus on capital punishment. Her most recent books are Comparative Capital Punishment, co-edited with her brother Jordan Steiker (Edward Elgar 2019) and Courting Death: The Supreme Court and Capital Punishment, co-authored with Jordan Steiker (The Belknap Press of Harvard University Press 2016).
Professor Steiker is a graduate of Harvard Law School, where she served as president of the Harvard Law Review, the second woman to hold that position in its then 99-year history. After clerking for Judge J. Skelly Wright of the D.C. Circuit Court of Appeals and Justice Thurgood Marshall of the U.S. Supreme Court, she worked as a staff attorney for the Public Defender Service for the District of Columbia, where she represented indigent defendants at all stages of the criminal process. In addition to her scholarly work, Professor Steiker has done pro bono work for indigent criminal defendants, including death penalty cases in the U.S. Supreme Court, and she was appointed to the board of the Committee for Public Counsel Services, the statewide public defender for the Commonwealth of Massachusetts. She has served as a consultant and expert witness on issues of criminal justice and capital punishment for non-profit organizations and has testified before Congress and state legislatures.
In the News