Case: Charles Artiss v. Westlake Pharmaceuticals, Inc.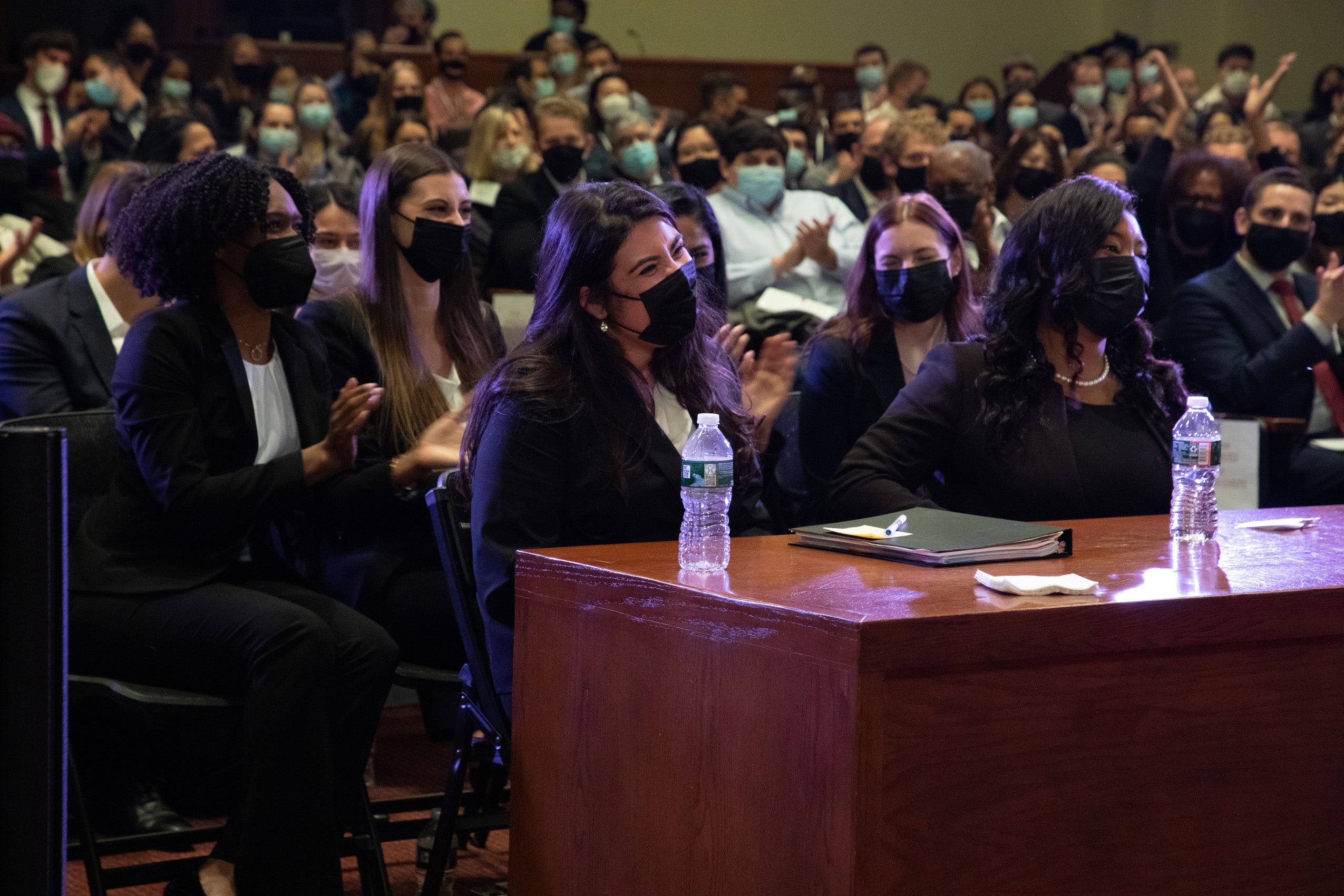 A writ of certiorari is granted on the following two questions:
Whether a court may exercise specific personal jurisdiction over a brand-name pharmaceutical manufacturer that promotes and sells a drug in the forum State when the plaintiff was injured by a generic version of the same drug–which was required by law to copy the branded drug's key features. 
Whether Ames Stat. § 5101 comports with due process to the extent it conditions registration to do business in the State on consent to general personal jurisdiction in the State's courts.
Judges
Hon. Elena Kagan '86, associate justice of the United States Supreme Court
Kimberly S. Budd '91, chief justice of the Massachusetts Supreme Judicial Court
Consuelo Maria Callahan, United States Circuit Judge for the Ninth Circuit Court of Appeals
Teams
The Carrie E. Buck Memorial Team (Petitioner)
Best Overall, Best Brief
John Acton
Jason Altabet, Oralist
Matt J. Bendisz
Ryan Dunbar
Maria Huryn
Fenella McLuskie, Oralist
The Lila A. Fenwick Memorial Team (Respondent)
Chinyere Amanze, Oralist
Avita Anand
Reagan Chrisco
Sarah Maher
Morgan Sandhu, Best Oralist
Mariah Watson
Watch the Video: 2021 Ames Moot Court Competition: Final Round
Charles Artiss v. Westlake Pharmaceuticals, Inc.