Friends and family of Mr. Steinberg, a pre-eminent aviation lawyer, have made generous gifts to the Law School in his memory
Andy Steinberg's thorough knowledge of the aviation industry as well as his profound insights in air transport and its legal foundations were truly remarkable. It was his personal warmth and impeccable professionalism that allowed him to understand the concerns and interests of both sides in negotiations. Thanks to his expertise in international negotiations and his superb character, a landmark agreement could be reached between China and the U.S. that changed the lives of many and benefitted both of our peoples, economies, and the entire sector for years to come.

Dr. Fang Liu, Director, Bureau of Administration and Services, ICAO, and Former Director, International Affairs Division, General Administration of Civil Aviation of China, from a tribute read at the ceremony for the 2013 L. Welch Pogue Award for Lifetime Achievement in Aviation, presented posthumously to Andrew B. Steinberg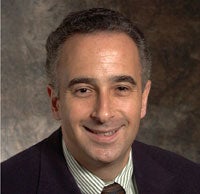 Friends and family of The Honorable Andrew B. Steinberg, a member of the Harvard Law School Class of 1984 and a pre-eminent aviation lawyer, have made generous gifts to the Law School to establish The Andrew B. Steinberg Fund in his memory.
The endowed fund will be used to provide JD students at Harvard Law School with the opportunity to travel internationally for research, study, scholarship, or advocacy on a challenging legal issue. The individuals who receive support from the Fund will be designated as Andrew B. Steinberg Scholars.
The goal of the Andrew B. Steinberg Fund is to help future leaders to not only broaden their knowledge of and contribute to the practice of law, but also to greatly enhance their ability to understand and empathize with the people the law serves.
"We are very proud of Andy Steinberg, for his leadership in aviation law and his many contributions to the public good, and we are deeply grateful that his friends and family have chosen to celebrate his life and his accomplishments by creating this wonderful opportunity for our students to go beyond the classroom, broaden their horizons, and deepen these essential life and career skills," said Martha Minow, Morgan and Helen Chu Dean and Professor at Harvard Law School. "This new fund will serve as a living memorial to Andy Steinberg by providing generations of students with the types of challenging projects that can foster the empathy, cultural understanding and creative problem solving that were hallmarks of his remarkable life. Those skills are critical to help our students develop their full potential as leaders at the bar, in business or in any other lifelong pursuit."
Projects relating to antitrust law, aviation, environmental law, technology or international law — reflecting Mr. Steinberg's primary areas of interest — will be given special consideration. Starting in the current academic year, students may apply to become Andrew B. Steinberg Scholars as part of the Law School's Winter Term International Travel Grant program, which allows students to pursue clinical or research and writing projects abroad during the Law School's three-week winter session in January.
"Andy was convinced that his travel experiences helped develop and deepen his capacity for empathy and creative problem solving. Throughout his legal career, a primary reason for Andy's success was that he drew not only on his superb education and remarkable intellect, judgment, talent and experience, but also on his extraordinary ability to understand opposing viewpoints; this essential skill earned him accolades from his clients and the respect of his adversaries, and contributed greatly to the public good," said his wife, Roxann Steinberg, who has been instrumental in creating the fund and in securing additional gifts.
"Andy also believed that the most effective tool in solving complex problems — in business and government — is to be able to see issues from a perspective other than one's own," Mrs. Steinberg continued. "Whether engaged in internal corporate disputes or multi-party contractual disagreements, government regulatory actions, or conflicts governed by international treaty, Andy viewed the law as a means to achieve thoughtful, fair, and productive dispute resolution to establish rational, clear and effective public policy."
By focusing on substantive areas that were central to Mr. Steinberg's career, and giving strong preference to projects that involve travel abroad, the expectation is that the Steinberg Scholars will become more aware of and committed to the universal themes that Mr. Steinberg's career exemplified. The Steinberg Scholars will pursue challenging legal projects, thus immersing themselves in a crucible of research, study, scholarship or advocacy to enable them to develop skills that complement and enhance traditional analytic training by fostering an understanding of and empathy with persons from other cultures and legal systems.
After his death in May 2012, Mr. Steinberg was remembered and praised for his intellect, integrity and generosity of spirit, and recognized as a gifted lawyer, trusted advisor, valued mentor, and dear friend. A tribute from the ABA Forum on Air & Space Law, for which he served on the Governing Committee, noted that:
Over his distinguished career and exemplary life, Andy earned the respect, admiration, and affection of numerous friends, colleagues, and peers in the private sector and the Government, in many parts of our world, and from all facets of his life. He made lasting impressions on those whose paths were intertwined with and paralleled his own journey through life.
In November 2013, he was posthumously awarded the 2013 L. Welch Pogue Award for Lifetime Achievement in Aviation. In presenting the award, the Jones Day law firm said:
Andrew B. Steinberg was creative in outlook, disciplined in effort, modest in accomplishments, and generous to everyone around him. [He] was one of the most influential aviation lawyers of his generation. On behalf of the United States, he negotiated landmark agreements with China and the European Union, and in private practice he worked to advance NextGen and other key public-private initiatives. Throughout, he set a lasting example of vision, diligence and collegiality.
In addition to reflecting on his legal acumen, many of the tributes recognized his warmth and his extraordinary ability to connect with people. As one colleague noted:
Andy distinguished himself as a highly talented and skillful lawyer and policymaker, who was always kind and fair-minded in his dealings with others. With these qualities, he earned the respect and admiration of a large community of colleagues and friends. I specifically recall working with Andy on some enormously complex and controversial issues. Regardless of the outcome, he always left those involved feeling as though the process was fair and the outcome had been reached through an honest and thoughtful process.
Andrew Steinberg was the only person ever to hold both of the nation's top two aviation regulatory positions, as Chief Counsel of the Federal Aviation Administration and Assistant Secretary for Aviation and International Affairs at the United States Department of Transportation. He was appointed to both positions by President George W. Bush. He was also an accomplished business executive serving at various times as the Executive Vice President, General Counsel and Corporate Secretary of SABRE and Travelocity. After his business and government roles, he became a partner in the Washington, D.C.-based government regulation practice of the Jones Day law firm.
Among other career highlights, Mr. Steinberg was the driving force behind the Open Skies program with European nations, liberalized bilateral aviation agreements with China, and received the National Protocol Award from the United States Environmental Protection Agency for his work on aviation and climate change.
Mr. Steinberg graduated magna cum laude from Princeton University in 1980 and cum laude from Harvard Law School in 1984. Before entering law school, he spent a year teaching English in Japan. In the late 1980s, he practiced antitrust law and commercial litigation with the Los Angeles-based firm Gibson, Dunn & Crutcher LLP, before serving as Associate General Counsel of American Airlines.
He was a past president of the International Aviation Club of Washington, a networking organization for lawyers, lobbyists and other industry representatives. He also volunteered for a Boy Scout troop in Chevy Chase, Maryland, and was lead instructor for the aviation merit badge.
For more information about The Andrew B. Steinberg Fund, please contact Gerald Savitsky in the Harvard Law School Alumni Center at 617-496-8071 or gsavitsky@law.harvard.edu.