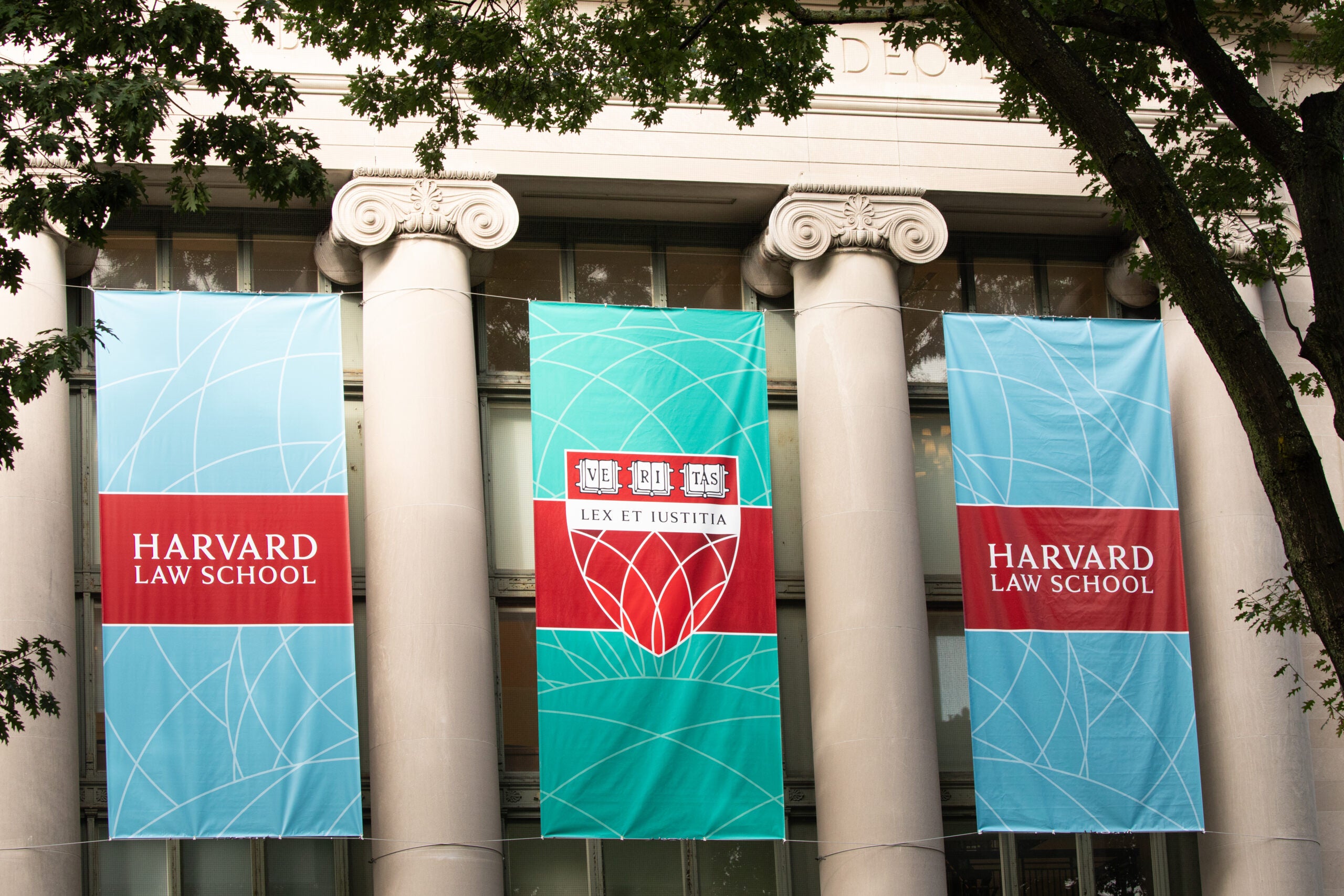 When you make an endowed gift, you can have a direct, permanent impact on the Law School's vibrant intellectual community by supporting:
Increased financial aid to attract the best and brightest candidates from around the world
Innovative teaching and learning with the world's foremost legal experts
Experiential learning opportunities and hands-on training in our clinics
Places for our students and faculty to learn, study, and gather on the HLS campus
Giving Opportunities
Financial aid: Transforming lives
The Law School is dedicated to enrolling those who show academic and leadership potential, regardless of their personal financial circumstances. As one of only two U.S. law schools providing exclusively need-based aid, our program aims to make an HLS education affordable for every admitted student and reduce the debt students carry when they graduate.
Endowed, named scholarship funds provide critical support to current and future generations of students, transforming lives and making dreams a reality. There are also naming opportunities to help students and recent graduates who pursue public interest law. Donors can support summer fellowship programs in a variety of fields, the Low Income Protection Plan (LIPP), and public service initiatives.
Professorships: Recruiting the world's top scholars to teach the leaders of tomorrow
Of all the elements that characterize a Harvard Law School education, teaching has the most profound impact on what our students accomplish and what they go on to contribute to their professions, their communities, and the world. HLS has more than 300 faculty members and a 7:1 student-faculty ratio.  
Endowed professorships allow us to recruit the world's most talented scholars and teachers, with expertise in particular areas of the law, and provide financial support in perpetuity for their work while giving our students access to the brightest legal minds. Naming opportunities are available for professorships, clinical professorships, professorships of practice, and visiting professorships.
Clinical programs: Hands-on training
A pioneer in experiential clinical education, HLS offers more clinical opportunities than any law school in the world. Our clinics cover more than 35 areas of the law. Every day our students, faculty, and staff provide invaluable legal assistance, making a positive impact on local and global communities.
Endowed gifts for clinical programs enable us to recruit and retain talented practitioners to provide real-world training to our students through clinical professorships and provide crucial funding to established clinics tackling the world's most pressing issues.
Physical spaces on campus 
Named spaces are an opportunity to not only support the experience of our students and faculty by creating places to learn, teach, and gather, but also to honor an individual, family member, friend, or organization.
Physical space naming opportunities on campus range from single rooms to entire buildings to outdoor courtyards.
Ways to Give
Endowed Gifts
An endowed gift is an investment in current and future generations at Harvard Law School. Learn more about Harvard's endowment.
Pledges
You have the option to make your gift over time through a multi-year pledge. Contact us to learn more.
Current-Use Gifts
You may also choose to make a current-use gift, which can be spent immediately and in its entirety to support an area of your choice.