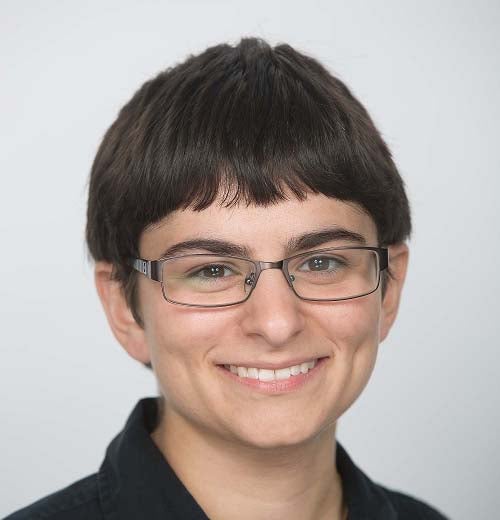 AJ Blechner is a Student Services Research Librarian and Instructional Designer at the Harvard Law School Library. They coordinate and participate in teaching legal research, lead the design and development of instructional materials and assess teaching and educational needs and offerings. They present on modern pedagogical practices, digital accessibility, and topics related to gender and sexuality. Their research specialties include administrative law, cyberlaw, disability law, gender and sexuality law, health law, instructional design, and intellectual property.
AJ currently serves as the project lead on a Culture Lab Innovation Fund Grant, working to improve accessibility of licensed digital content. They are a member of the American Association of Law Libraries, the Teaching the Teachers Conference Planning Committee, and the Social Responsibility Special Interest Section, of which they are the 2022-2024 Vice Chair/Chair-Elect. AJ is also a member of the New York Bar Association. Prior to joining the Library in 2016, AJ served as a Reference and Outreach librarian at the University of Miami.
AJ holds a B.A. from Emerson College, a J.D. from Villanova University School of Law, and an M.L.I.S. from the University of Washington. They also completed a certificate in Learning Design and Technology from the Harvard Extension School.