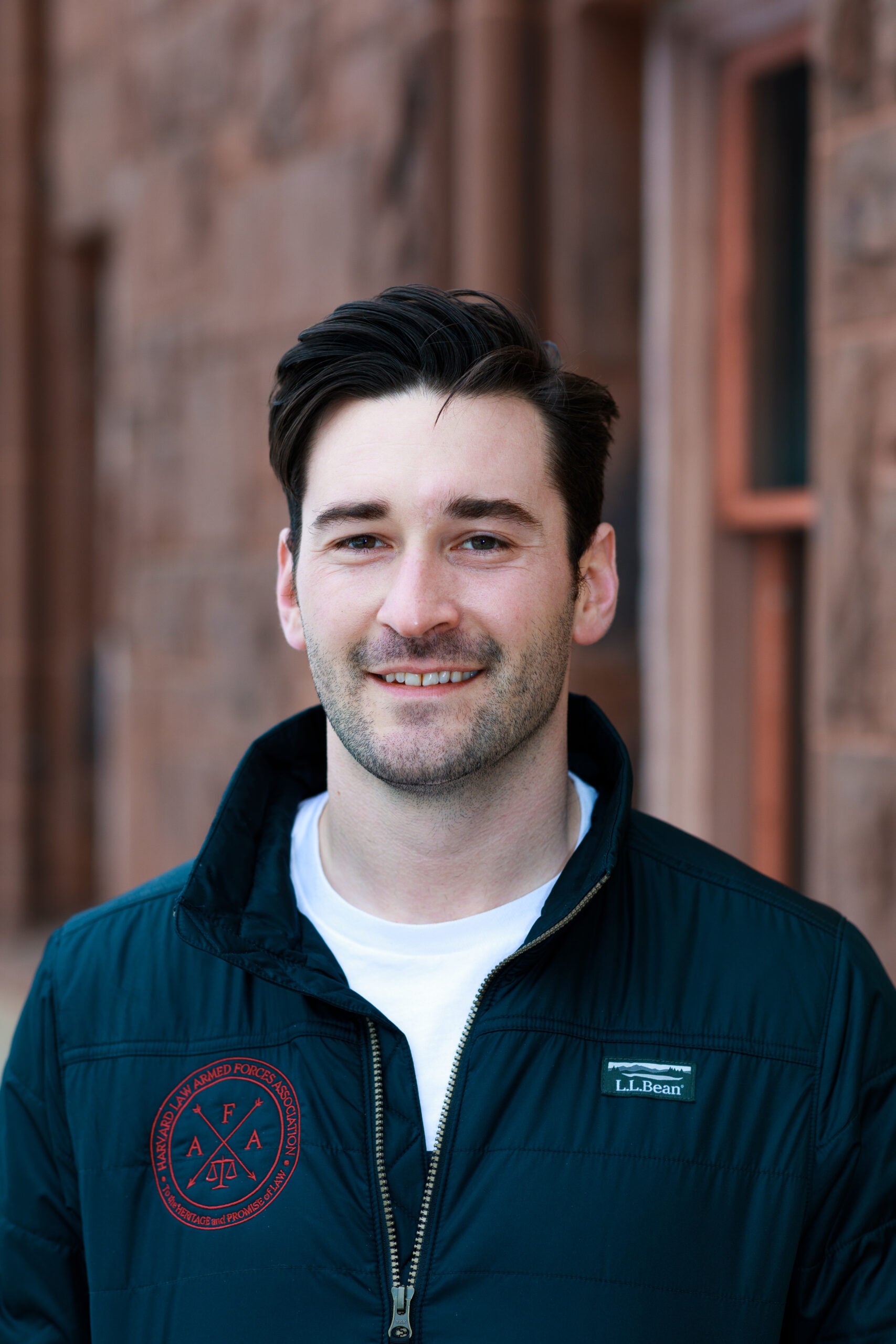 Hometown: San Luis Obispo, CA
Branch/MOS: Army / 18E
Rank: Staff Sergeant
What motivated you to apply to HLS?
Initially, I had no desire to attend law school on the east coast. I wasn't going to apply to HLS, but the AFA did a virtual event that convinced me. Hearing from current students and faculty about HLS and the culture here made it someplace where I could see myself going to school. After the event, HLS started to become more appealing. I always look for an atmosphere that will take me out of my comfort zone. HLS seemed to combine the culture I was looking for with the chance to grow.
What concerns were on your mind when you applied to HLS?
I didn't have any major concerns in the application process outside of putting forward the best application possible.
Looking back, what advice would you give yourself now?
The same advice I took from an HLS graduate, just apply, worst case you get rejected.
What were you concerned about after being accepted to HLS?
I was really unsure if I would fit in with the rest of the student body. I had worked a civilian job after the military and I had to work really hard to connect with my coworkers. I lot of them either didn't know how or didn't want to broach the subject of the "military" with me. Although the military is a significant aspect of my life, at the end of the day I'm a regular person with normal interests. I was worried about the label getting in the way of other conversations.
How has being a student at HLS addressed those concerns?
The student body comes from all different backgrounds. This helps build community as everyone has diverse experiences and backgrounds to share. One of the most enjoyable aspects of being a student is getting to learn so much from your classmates.
How has your military experience helped you at HLS?
The first semester is pretty stressful with an intense workload, which is analogous to any training event or deployment in the military. Having those experiences allowed me to step back and realize that despite the intensity it was very manageable. As soldier I got a lot of chances to fail and reevaluate what went wrong, and what could be improved next time. Being comfortable with not having to get everything perfect the first time is a skill that is very helpful as a law student.