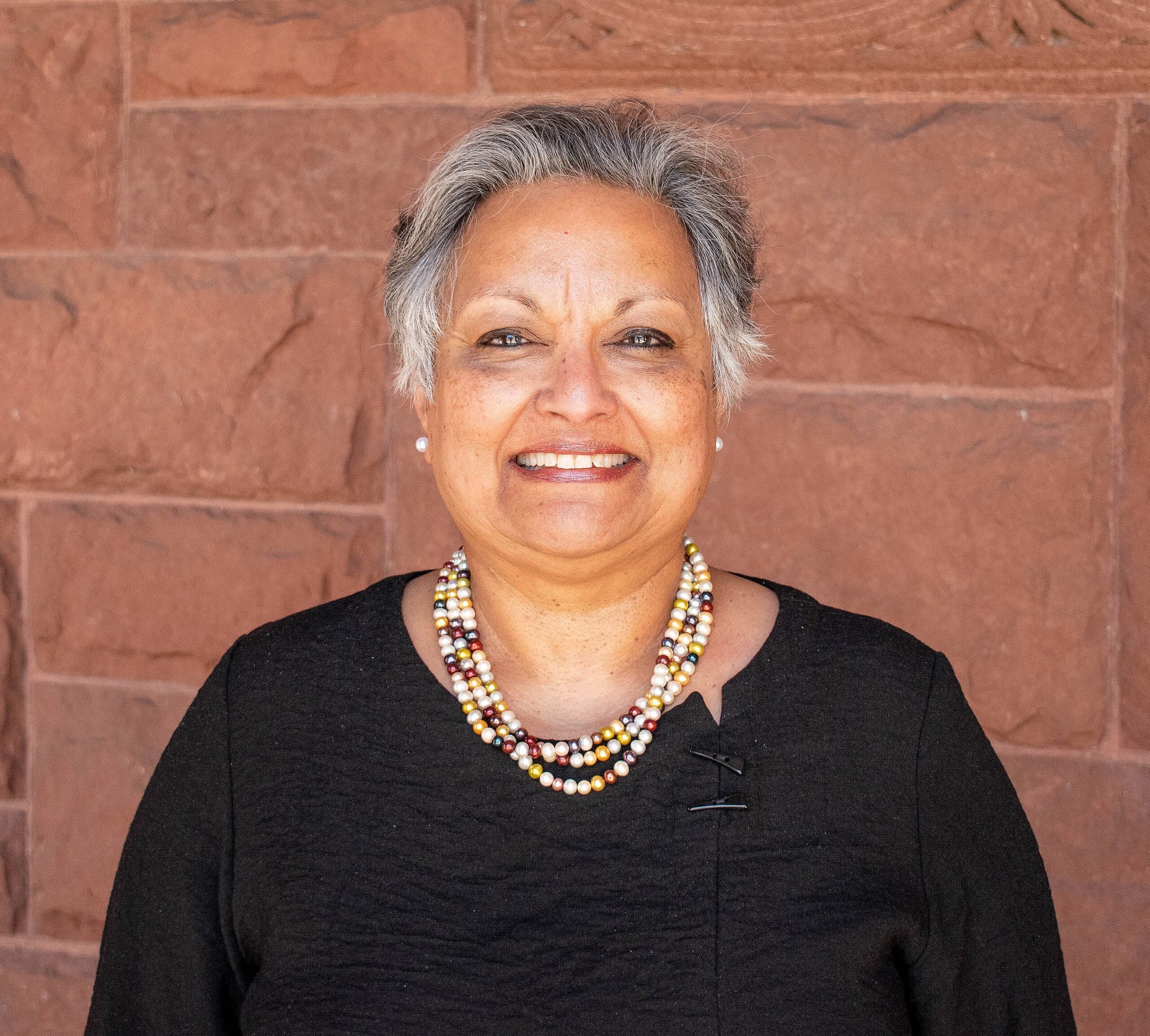 The newest member of the J.D. Admissions team, Anhar Mulla, introduces herself.
Welcome back to the J.D. Admissions Office, Anhar! Tell us a little bit more about your background.
It is wonderful to be back, especially in this lovely new office in the WCC! When I last worked here, J.D. Admissions was originally in Pound Hall and then in Austin.
My journey began in my birthplace, Kenya, where I was raised until I completed high school. I was fortunate to be admitted as an international student to Wellesley College, where I earned my B.A. and then went on to earn a J.D. from Cornell Law School. After law school, I went back to Kenya and practiced as an Advocate of the High Court of Kenya for eleven years before returning to the U.S. My career took an unexpected turn away from legal practice into higher education. Prior to returning to this office, I worked at Lesley University, where I managed the University's tutoring and academic coaching services. Although my life has turned out very differently from what I imagined it would be as a young girl growing up in Nairobi, I feel extremely fortunate to be where I am now. To my amazing parents, I am forever grateful for making education a priority for me and supporting me in all my choices.
You earned your J.D. from Cornell Law School. What motivated you to pursue your J.D.? What is your favorite memory from law school?
My father was a lawyer so that profession was always part of my awareness. I was always drawn to the idea of using my voice to help people, and becoming a lawyer seemed like a good way to do that. While I was at Wellesley College, I learned about the J.D. program and came to the conclusion that it would offer me the best opportunity of gaining knowledge about legal principles and systems that fundamentally affect every aspect of people's lives. I thought that the degree would serve me well in a wide variety of professional settings. I was right!

My favorite memory from law school? Winter term of my 1L year. We were required to take a research, writing, and oral argument course that had very tight deadlines, and I had to pull my first (and only) "all-nighter" ever to get my brief done on time. When I came out of my room and announced to my friends that I had finished, they had breakfast waiting for me. Over forty years later, we are still close friends.
You also formerly worked in the J.D. Admissions Office at Harvard Law School. Can you share with us your previous experience in our office? How has the office changed since you last joined us?
I remember a very busy, dynamic office with a lot more folders and piles of paper having to be organized, filed, and moved. It is still a very busy and dynamic place but without the piles of admissions materials and applications.
Fast forward to now. How are things going so far? Any highlights from the past couple of months?
I am delighted to be part of this team. Everyone is so very supportive and helpful. Highlights? Getting to meet Dean Manning when I went on a tour of the campus with Kristi! While I attended a presentation by the Chief Justice of Canada, Supreme Court Justice Stephen Breyer said "hello" as he walked by!!
How do you spend your free time?
I love cooking and eating with friends. I dabble in some beading/jewelry-making as well as watercolor painting; it was very therapeutic during the pandemic! Binge-watching a political thriller or historical drama on T.V. is another guilty pleasure. Traveling and exploring more of this fascinating world that we live in is on my agenda.