2023-24 Victor H. Kramer Fellow
Gregg Malawer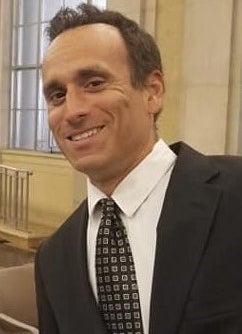 Gregg Malawer is the Victor H. Kramer Fellow at Harvard Law School. He is a trial attorney in the Antitrust Division of the U.S. Department of Justice in Washington, D.C. He works in the Division's Financial Services, Fintech, and Banking Section, which is responsible for the enforcement of antitrust laws, competition advocacy, and competition policy in the financial, banking, real estate, ticket distribution, and publishing industries. Most recently he has been on detail in the Division's Civil Conduct Task Force, which investigates and prosecutes civil nonmerger matters across a broad range of industries. He has also served as a Special Assistant U.S. Attorney in the Eastern District for Virginia, responsible for prosecuting various misdemeanors and felonies.
He earned his JD from Boston University School of Law and his undergraduate degree from The Johns Hopkins University (Economics, Phi Beta Kappa). In addition, he has studied and lectured at Oxford University regarding various international trade and antitrust issues.
Gregg is licensed to practice law in Washington, D.C.
KRAMER FELLOW
FELLOWSHIP YEAR(S)
CURRENT POSITION
Devesh Raval (FTC)
2021-2022
Deputy Director
U.S. Federal Trade Commission
Consumer Protection
Matthew Carlton Hammond (DOJ)
2018-2019
Attorney
Antitrust Division of the U.S. Department of Justice
Joseph U. Podwol (DOJ)
2016-2017
Economist
Cornerstone Research
Daniel J. Gilman (FTC)
2014-2015
Senior Scholar of Competition Policy
International Center for Law & Economics
Aaron Hoag (DOJ)
2012-2013
Attorney
Antitrust Division of the U.S. Department of Justice
Marie Coppola (FTC)
2010-2011
Counsel for International Trust
U.S. Federal Trade Commission
Dean V. Williamson (DOJ)
2007-2008
Independent Researcher
Economicdesign.net
Hugh G. Stevenson (FTC)
2005-2006
Deputy Director
U.S. Federal Trade Commission Office of International Affairs
Suzanne Majewski (DOJ)
2003-2004
Economist
Antitrust Division of the U.S. Department of Justice
Philip Malone (DOJ)
2001-2002
Professor of Law and Director of the Juelsgaard Intellectual Property and Innovation Clinic
Stanford Law School
Charles J. Thomas (FTC)
1999-2000
Affiliated Research Scientist
Economic Science Institute & Argyros School of Business and Economics at Chapman University
and
Visiting Associate Professor
Clemson University
Richard B. Dagen (FTC)
(Inaugural Kramer Fellow at HLS)
1997-1998
Antitrust Partner
Axinn, Veltrop & Harkrider LLP