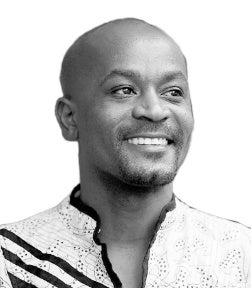 Eric Mawira Gitari
S.J.D. Candidate
Graduate Fellow, LL.M. Writing Advisor
egitari at sjd.law.harvard.edu
Dissertation
How Background Legal Issues Become Foreground Constitutional Issues: Criminalization of Homosexual Conduct and Rule of Law in Kenya, Botswana and Nigeria.
My dissertation compares and analyzes how criminalization of homosexual conduct in three African countries has come to be conceived as a constitutional issue and what this tells us about the way legal-socio issues such as homosexuality become constitutional issues. It analyzes Constitutional law and social change in Botswana, Kenya and Nigeria by stalking the criminalization of homosexual conduct, efforts in its re/decriminalization and legal reform work towards formal protection and substantive equality and non discrimination. The dissertation demonstrates how background legal socio issues become foreground constitutional issues and what that implies on how issues migrate and transform within varying legal ecosystems.
Fields of Research and Supervisors
Human Rights and International Law with Professor Gerald Neuman, Harvard Law School
Comparative Constitution Law with Professor Vickie Jackson, Harvard Law School
Human Rights and Transnational Social Movements with Professor Kathryn Sikkink, Harvard Kennedy School
Additional Research Interests
Jurisprudence
Comparative law
Law and social change
The economics of law
Education
Harvard Law School, S.J.D. Candidate 2018-Present
Harvard Law School, LL.M. Program 2017-2018 (requirements fulfilled, degree waived)
University of Nairobi, LL.B. 2007
Academic Appointments and Fellowships
Harvard Law School, 2018-2019, Graduate Program Fellow, LL.M. Advisor
Harvard Law School, 2018-2019 Summer Academic Fellowship
Harvard Law School, 2019 Chayes International Public Service Fellow
Harvard Law School, 2019-2020 Human Rights Program Research Assistant
Harvard Law School, 2021 Summer Public Interest Fellow
Yale Law School, Global Health Justice Program, Youth Equity and Science Project, Advisory Committee member
Harvard Law School, 2021-2022 Graduate Program Fellow, LL.M. Writing Advisor
Harvard Law School, 2022 Summer Public Interest Fellow
Harvard Weatherhead Center for International Affairs, 2022-2023 Graduate Student Affiliate
Published Work
Gitari Eric & Walters Mark, (2020) Hate Crimes Against the LGBT Community in the Commonwealth: A Situational Analysis. The Human Dignity Trust, London.
Available at: https://www.humandignitytrust.org/wp-content/uploads/resources/2020-Hate-Crimes-against-the-LGBT-Community-in-the-Commonwealth_A-Situational-Analysis.pdf.
Additional Information
Languages: English, Kiswahili and Kimeru
Litigation work:
Last Updated: July 5, 2022