Brian Wolfman
Visiting Professor of Practice
Winter and Spring Terms 2024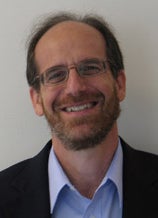 Brian Wolfman is Professor from Practice and the Director of the new full-time, semester-long Appellate Courts Immersion Clinic at Georgetown Law, which he founded in 2017. He is also the Faculty Director of Georgetown Law's Blume Public Interest Scholars Program. He was previously a Professor of the Practice of Law and Co-Director of Stanford Law School's Supreme Court Litigation Clinic. Before that, from 2009 to 2014, Mr. Wolfman was co-director of Georgetown University Law Center's Institute for Public Representation, where he headed the Institute's civil rights clinic, in which students work on federal trial and appellate litigation. At Georgetown, he also taught Federal Courts and the Federal System, a seminar on appellate courts, and a litigation skills seminar. He joined Georgetown in 2009 after spending nearly 20 years at the national public interest law firm Public Citizen Litigation Group, serving the last five years as the Group's Director. Before that, for five years, he litigated trials and appeals at a rural poverty law program in Arkansas.
Mr. Wolfman has handled a broad range of litigation, including cases involving arbitration, immigrant's rights, criminal sentencing, special-education law, employment discrimination, health and safety regulation, class-action governance, court-access issues, federal preemption, consumer law, public-benefits law, and government transparency. He has been lead and co-counsel in several dozen U.S. Supreme Court cases, argued six cases before that Court (winning five), and litigated dozens of other cases before federal and state appellate and trial courts around the country. He directed Public Citizen's Supreme Court Assistance Project, which helps "underdog" public-interest clients litigate before the Supreme Court.
Mr. Wolfman has written articles for law reviews and other journals. He has testified before Congress and federal rules committees on class-action governance, tort "reform," and court access, and he was an Advisor to the American Law Institute's project on the Principles of the Law of Aggregate Litigation. He is a Trustee of the D.C. Bar's Client Security Fund and is co-coordinator of the Consumer Law & Policy Blog, www.clpblog.org.
Clinic Work
I direct the Appellate Courts Immersion Clinic at Georgetown Law. We handle public-interest cases in courts of appeals and in the Supreme Court. To review our work, go here.
Education
B.A. University of Pennsylvania, 1978
J.D. Harvard Law School, 1984
Clerkships
R. Lanier Anderson III, U.S. Court of Appeals for the Eleventh Circuit, 1984 - 1985
Representative Publications