The 2022 African Benefit Dinner & Gala
November 12, 2022
6:00 pm - 8:00 pm
This event has passed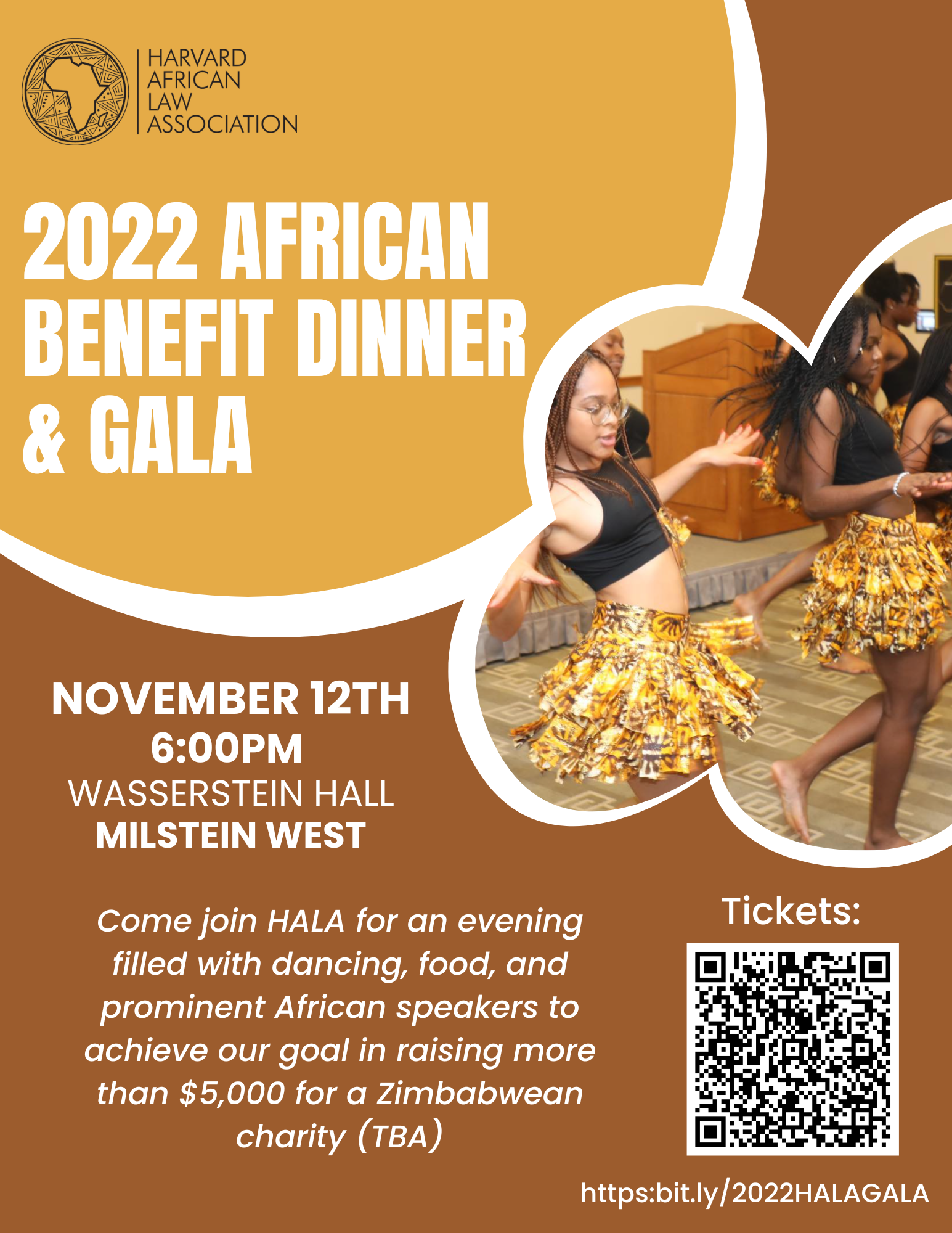 Each year, the Harvard African Law Association (HALA) hosts its Gala/Benefit Dinner—an event where current Harvard students and alumni gather together to celebrate the different cultures of the African continent. Guests attend an evening filled with dancing, food, drinks, and prominent African speakers to raise money for a designated African charity.
Due to COVID, the event could not be held for the past two years. This year, we are bringing the Gala back! Our goal is to raise more than $5,000 for a Zimbabwean charity (TBA). Because we are co-sponsoring the Africa Summit trip to Zimbabwe with HBLSA this year, we will directly give the funds to a charity in Zimbabwe with the stated expectation to see these funds used accordingly when we are on-the-ground in March. All proceeds from this event will be going directly towards this charity.
Event details are as follows:
Date: Saturday, November 12th, 2022
Time: 6:00PM EST
Location: Wasserstein Hall, Milstein West
*African or cocktail attire required*
We're looking forward to seeing you soon!
Add to Calendar
November 12, 2022, 6:00 pm - 8:00 pm