Regulating Online Defamation?
November 17, 2022
12:20 pm - 1:20 pm
This event has passed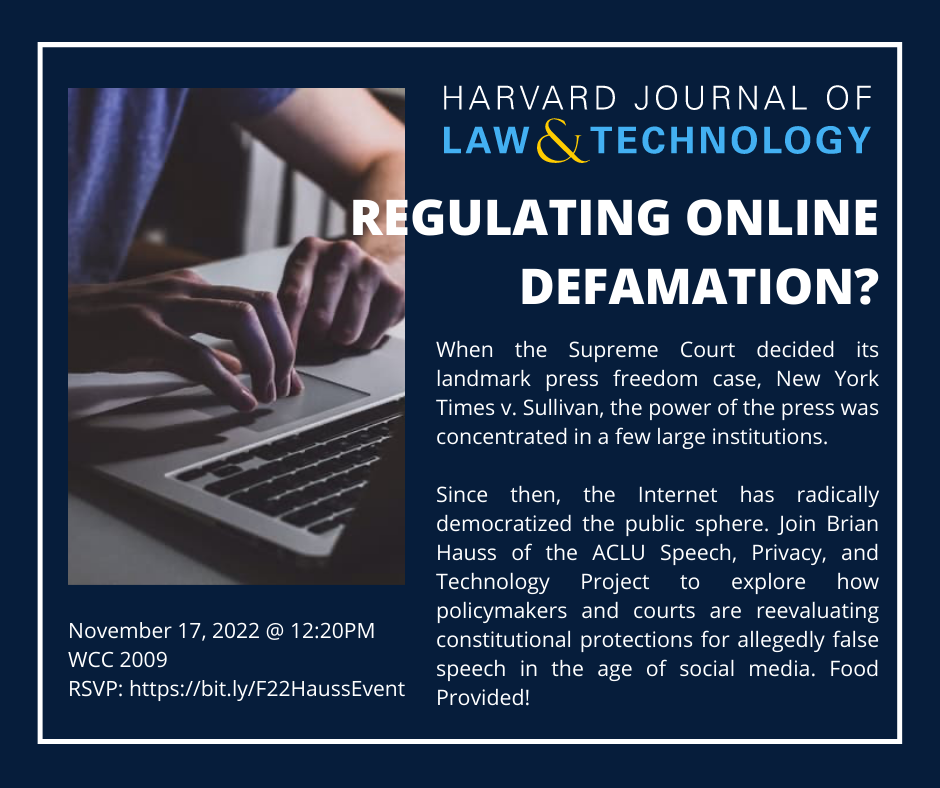 When the Supreme Court decided its landmark press freedom case, New York Times v. Sullivan, the power of the press was concentrated in a few large institutions.
Since then, the Internet has radically democratized the public sphere. Join Brian Hauss of the ACLU Speech, Privacy, and Technology Project to explore how policymakers and courts are reevaluating constitutional protections for allegedly false speech in the age of social media. Food Provided!
Add to Calendar
November 17, 2022, 12:20 pm - 1:20 pm