Managing World Economy in the 20th century: Two New Books
March 23, 2023
4:00 pm - 6:00 pm
This event has passed
Reginald F. Lewis Hall; 202 Room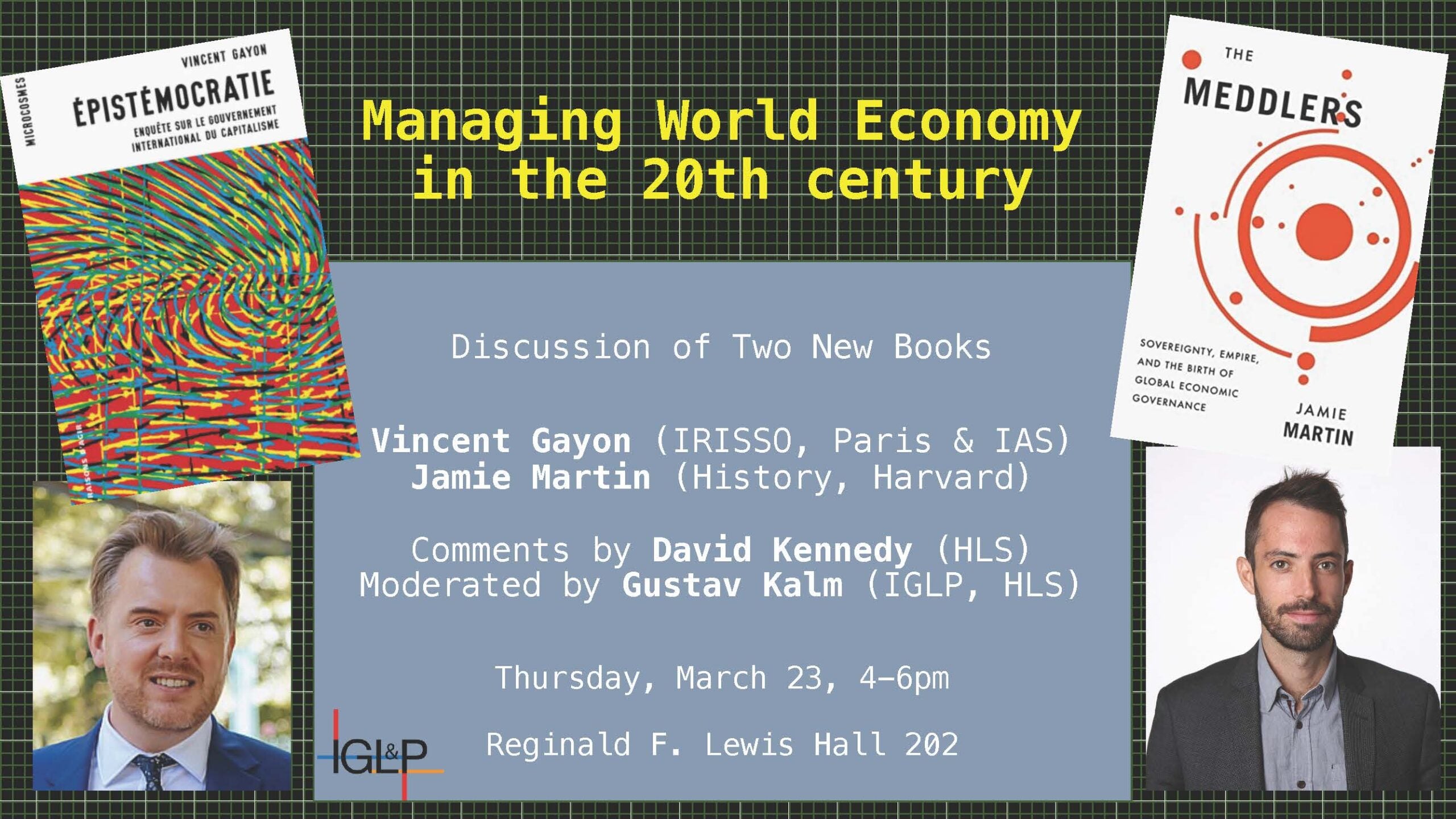 IGLP invites you to join us for a discussion of two new books on regulating the world economy in the 20th century with the authors.
Jamie Martin (History, Harvard), author of "The Meddlers: Sovereignty, Empire, and the Birth of Global Economic Governance" and
Vincent Gayon (IRISSO, Paris & Institute for Advanced Study, Princeton), author of "Epistémocratie: Enquête sur le gouvernement international du capitalisme."
David W. Kennedy (Manley O. Hudson Professor of Law, HLS), will comment.
Gustav Kalm, IGLP Fellow, will moderate the discussion.
Light snacks and beverages will be served.
Add to Calendar
March 23, 2023, 4:00 pm - 6:00 pm