How to Write (and Publish) a Student Note
November 8, 2022
12:30 pm - 1:25 pm
This event has passed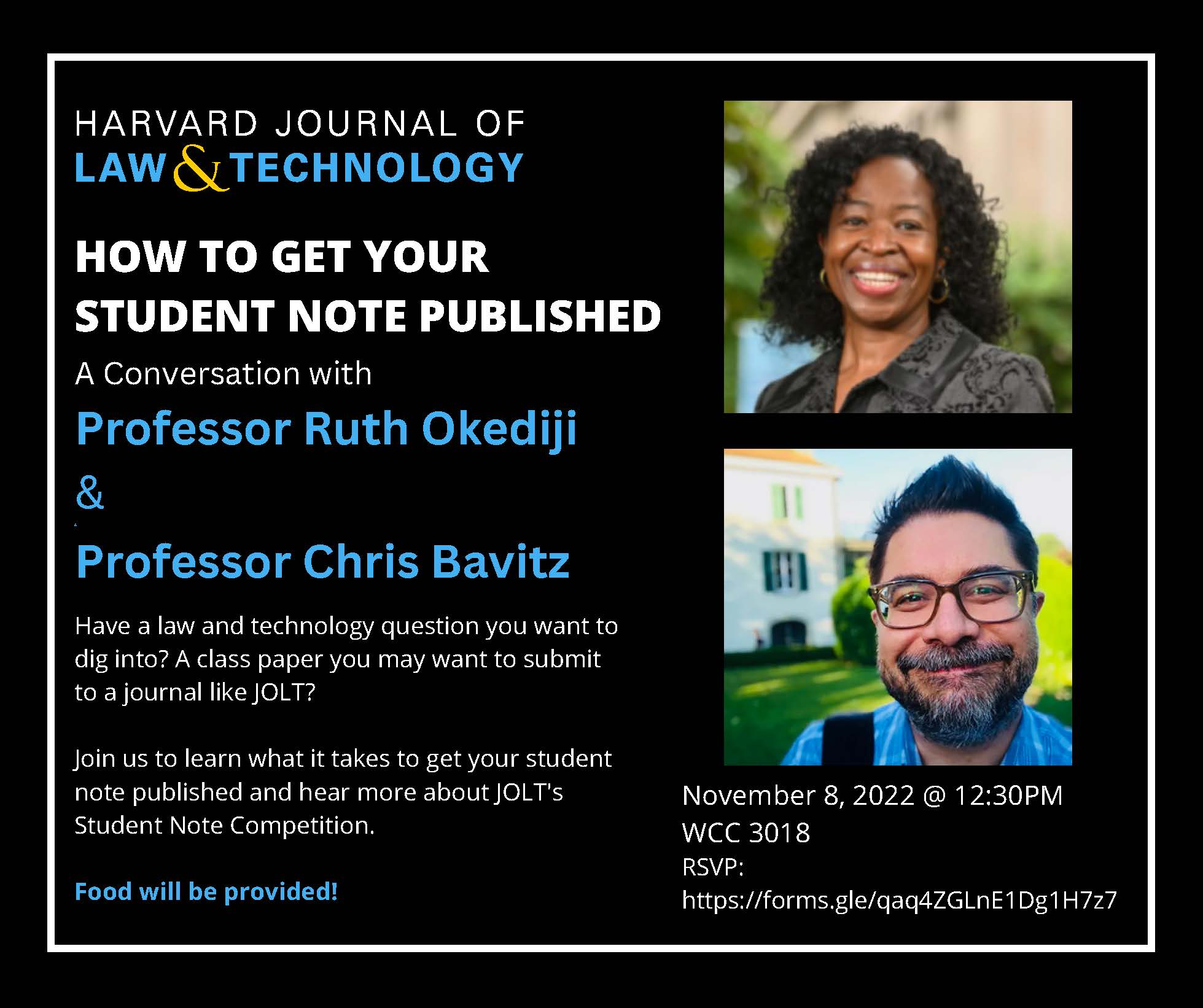 Have a law and technology question you want to dig into? A class paper you may want to submit to a journal like JOLT? We will be hosting Professors Okediji and Bavitz in a conversation moderated by the JOLT Notes and Comments Editor to help guide you through the research and writing process.
Join us to learn what it takes to get your student note published and hear more about JOLT's Student Note Competition!
We will be serving Poke and Boba.
Add to Calendar
November 8, 2022, 12:30 pm - 1:25 pm