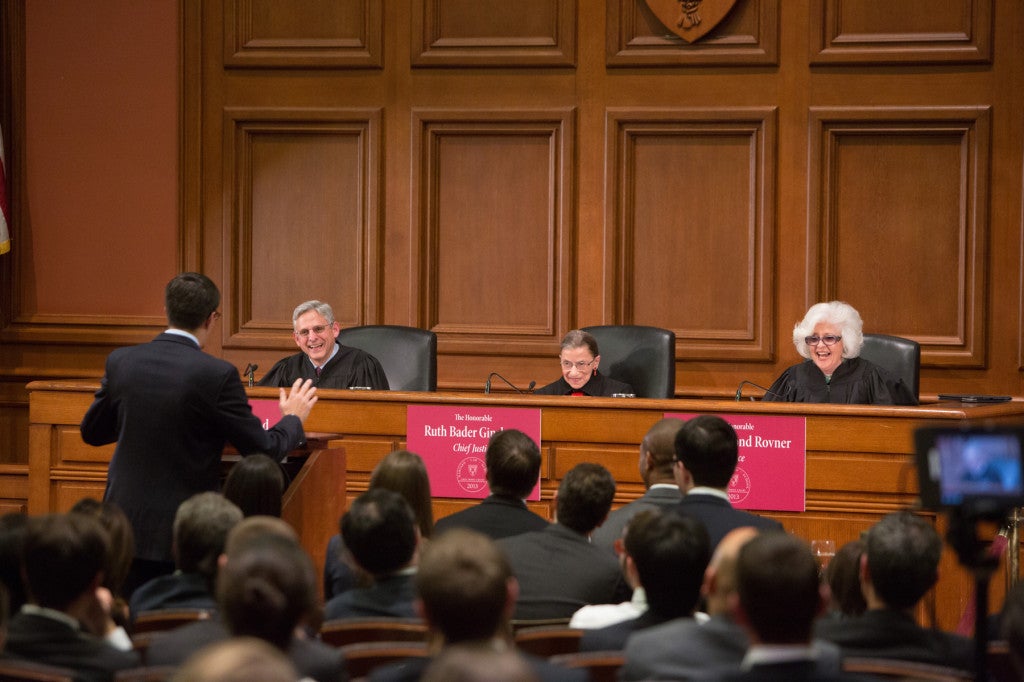 For more than 100 years, Harvard Law School's Ames Moot Court Competition has been one of the most prestigious competitions for appellate brief writing and advocacy in the nation.
In one of the most anticipated events of the year, contestants stand in the Ames Courtroom before an illustrious panel of distinguished jurists to demonstrate their skills in oral argument. As it has since 1911, the competition draws standing room–only crowds as two 3L teams argue before the judges. A justice of the U.S. Supreme Court is usually a member of the three-judge panel. Making the final round is one of the school's greatest honors. Winners have been memorialized on bronze plaques in Langdell Library.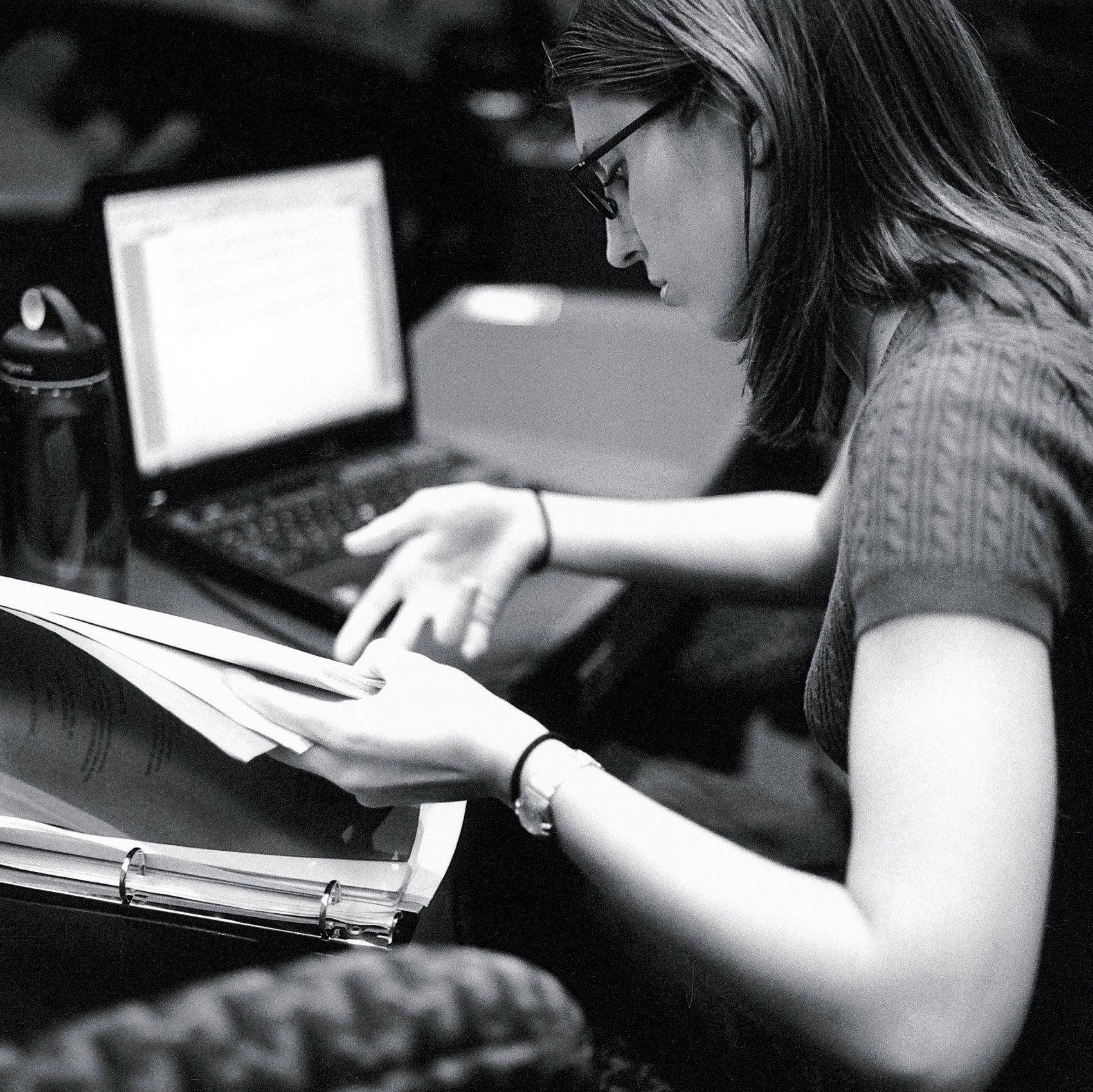 The competition is the culmination of a two-year process which begins during the 2L year in qualifying and semi final rounds. The preparation continues in the 3L year as two teams of six advance to the final round. Team members work around the clock as the date nears, researching the hypothetical case, preparing 50 pages of briefs, and practicing the oral argument.
Arguing mock cases was an integral pedagogical component of legal education in the law school's earliest days. Professors dissected cases to show students the value of technique in argument and analysis. These exercises eventually grew into a faculty-run moot court.
In October 1906, Austin Wakeman Scott, a first-year student and later Dane Professor of Law, wrote to his parents of his first days in the Story Law Club. "We met once a week, and the members of our class prepare briefs and argue cases of law. It seems to me that it will be excellent training."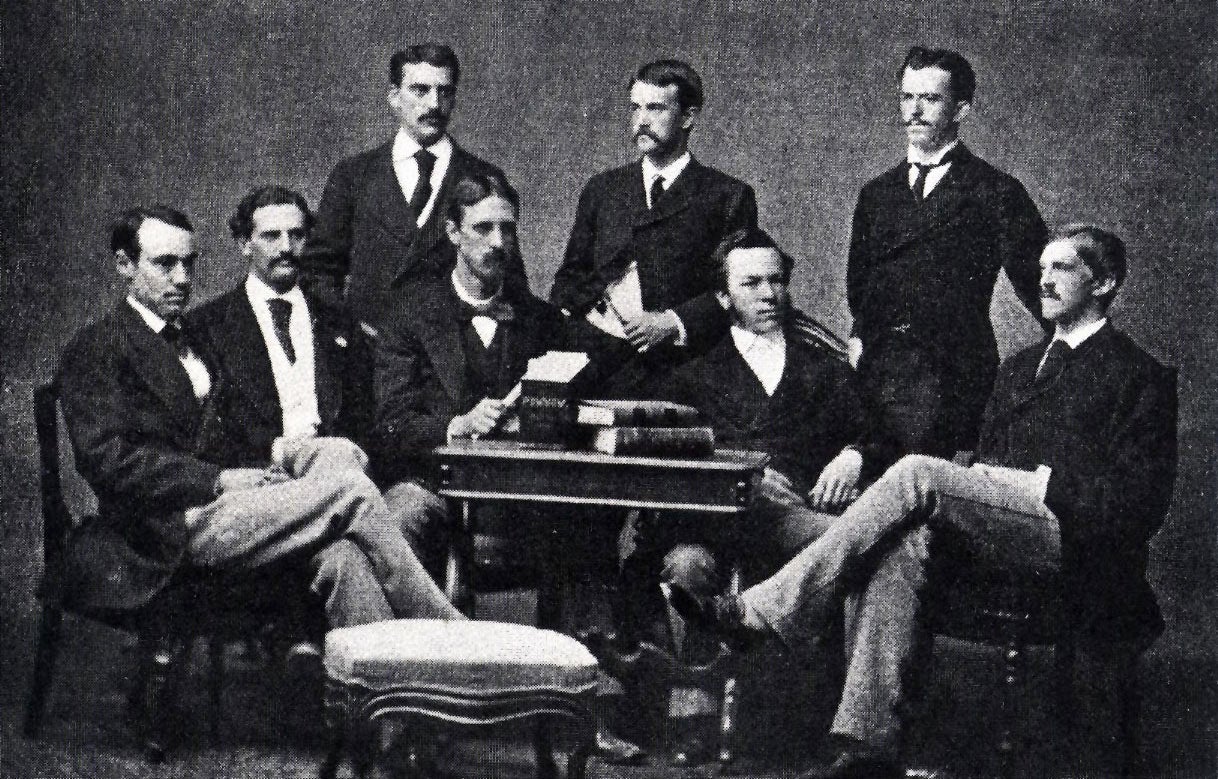 By the 1830s, students had formed clubs to discuss and argue cases amongst themselves as had been done at the Inns in Court in England since the beginning of the English legal profession.
The first law club, known as the Marshall Club, started about 1825 and claimed future U.S. President Rutherford B. Hayes LL.B. 1845 as one of its members. The clubs were often named after legal greats and faculty members.
In 1911, a bequest in honor of the late Dean James Barr Ames, who graduated from the law school in 1872, established a formal competition awarding prizes to the most successful oralists and teams.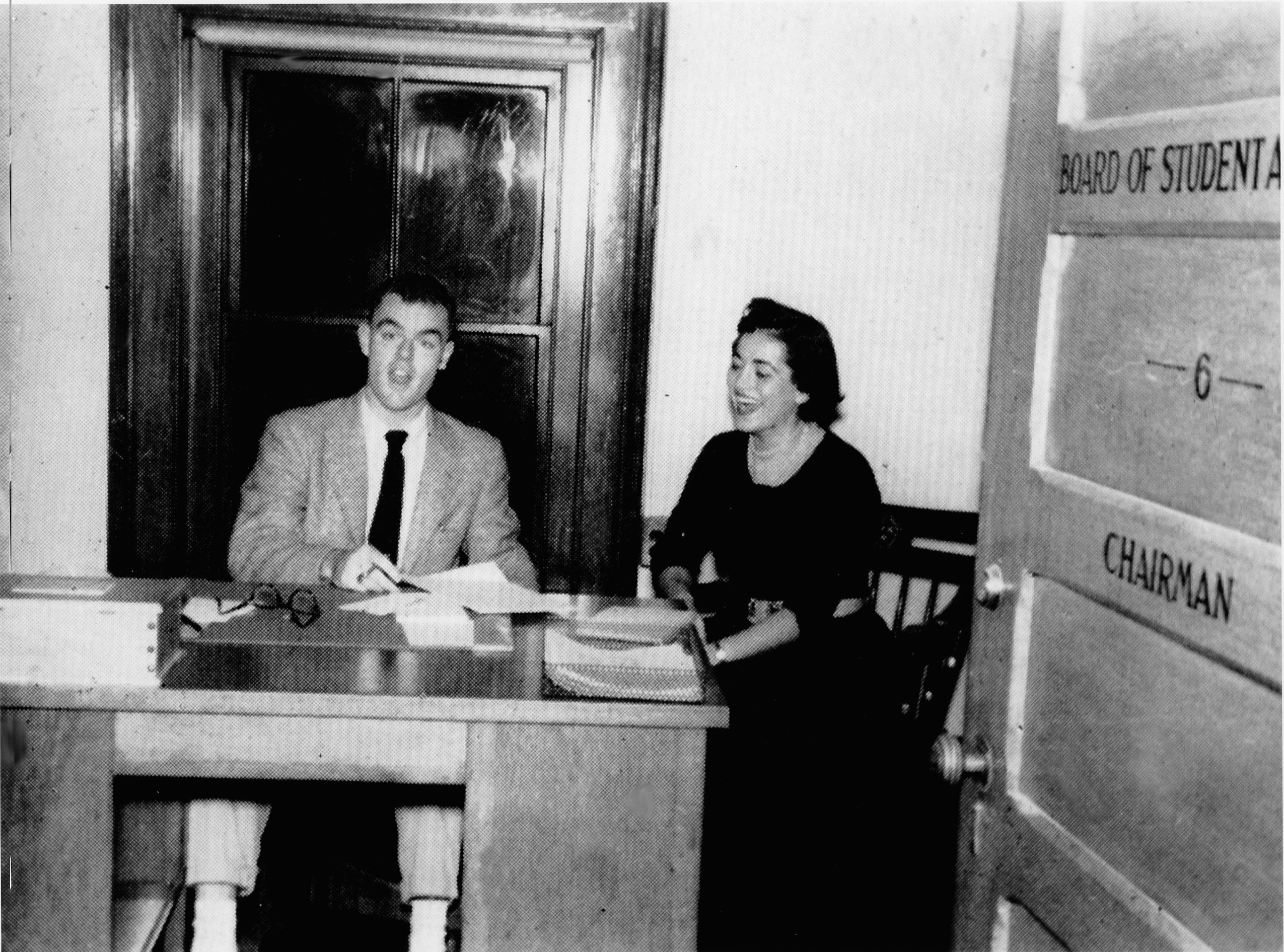 Since that time the Board of Student Advisors has been charged with administering and supervising the school wide competition. Over the years numerous justices of the U.S. Supreme Court have presided at the final argument, beginning with Justice Owen Roberts in 1940, and continuing to the present day with Chief Justice John Roberts Jr., in 2017. The other panelists are usually members of the U.S. Court of Appeal and the District Courts.