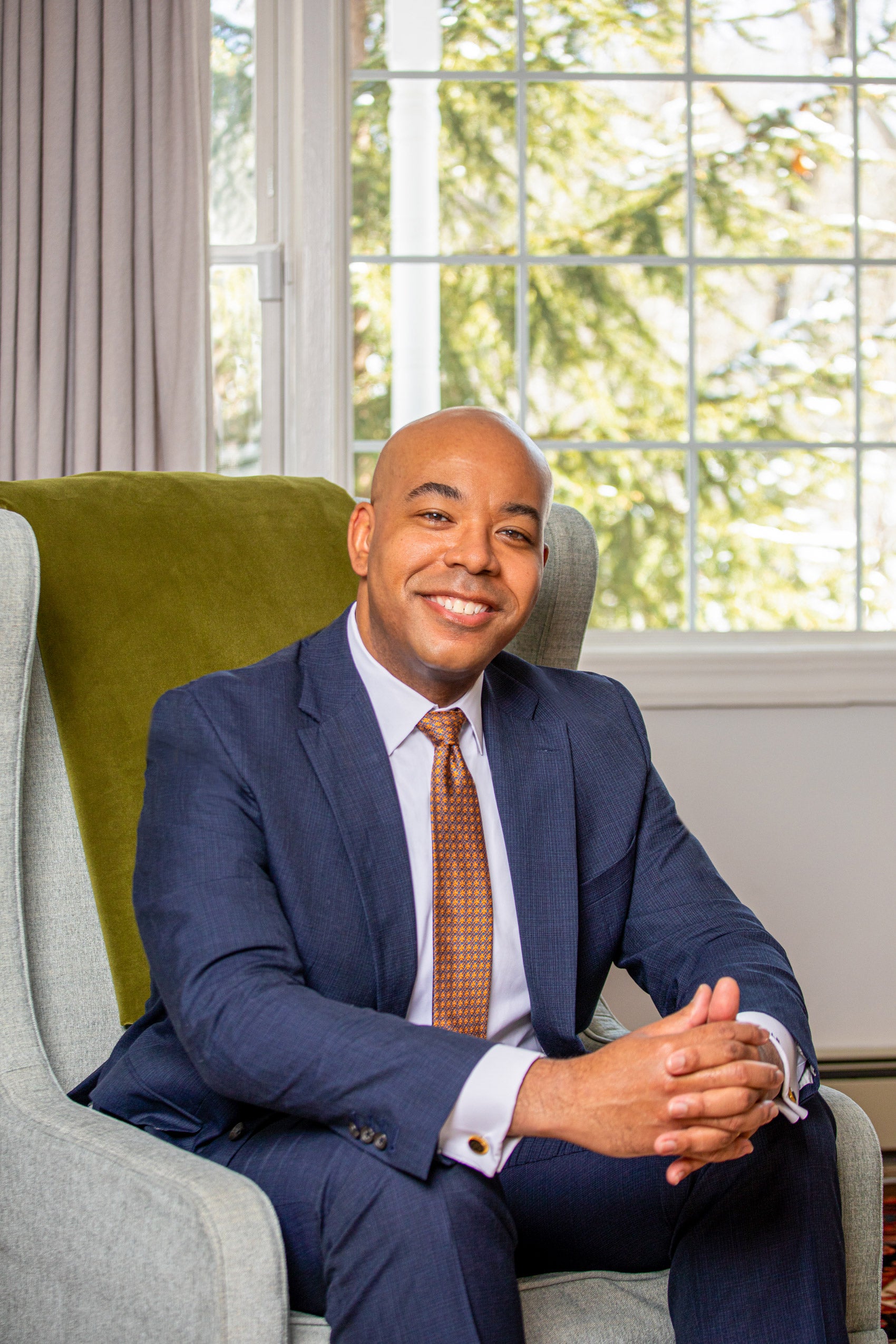 Stephen L. Ball
Assistant Dean & Dean of Students
Stephen L. Ball is the head of the Dean of Students Office. He is responsible for promoting the well-being of students and works collaboratively to build and implement a strategic vision for how the office can most effectively support students. This involves, among other responsibilities, creating enriching student programming, helping prepare students for the Bar application process, connecting students to resources across the school and university, mentoring individual students, and overseeing major campus events ranging from orientation to commencement. Stephen began his career as a litigator at major law firm in New York before moving to senior roles at CSAA Insurance Group, Airbnb, and Wells Fargo. Proudly born and raised in Metro Detroit, he holds a B.A. in Political Science and a Master of Public Policy from the University of Michigan, as well as a J.D. from Harvard Law School.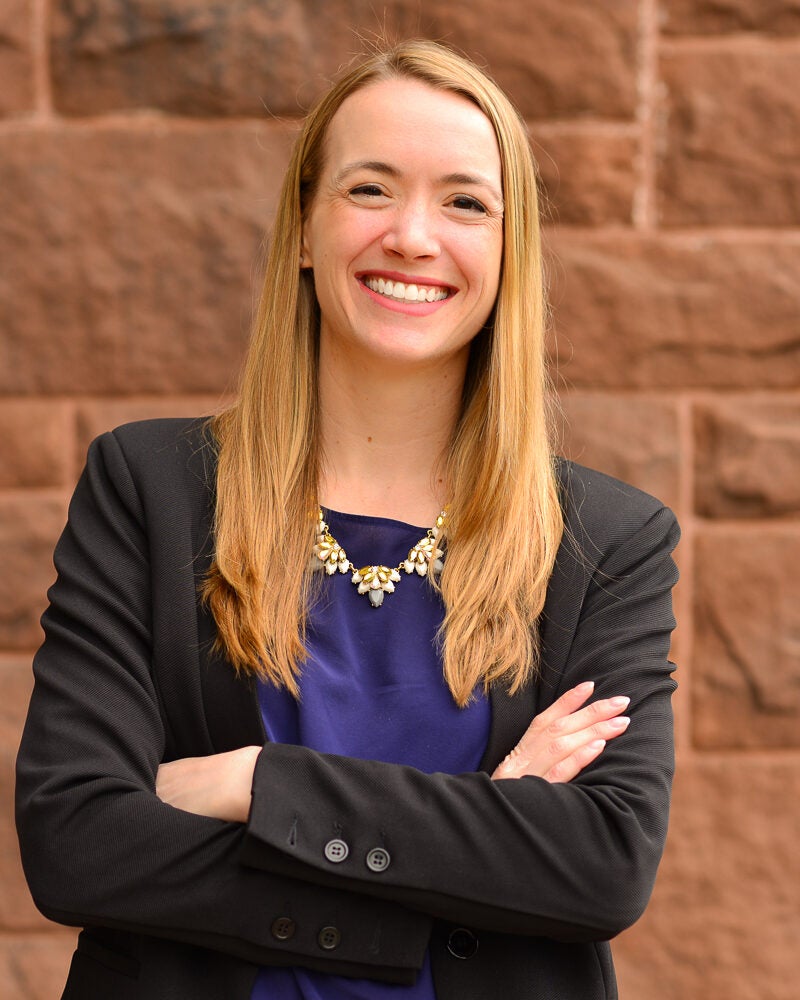 Kristi Jobson
Assistant Dean for Admissions & Chief Admissions Officer
Kristi Jobson is the Assistant Dean for Admissions and Chief Admissions Officer. Kristi graduated from Harvard College and taught in New York City as a Teach For America corps member. As a student at HLS, Kristi participated in the Board of Student Advisers, the Women's Law Association, and the Parody musical. She also led the Harvard Journal of Law & Gender as co-Editor-in-Chief. After clerking for judges in the Boston area, Kristi joined Ropes & Gray as a litigation associate. Of all the many things she enjoys about her current role, Kristi most values the ability to stay connected with students during their years in law school. In 2021, the Women's Law Association honored Kristi with an award for exceptional support for students during the COVID-19 pandemic. The Class of 2022 selected her for the Suzanne L. Richardson Staff Appreciation Award at graduation.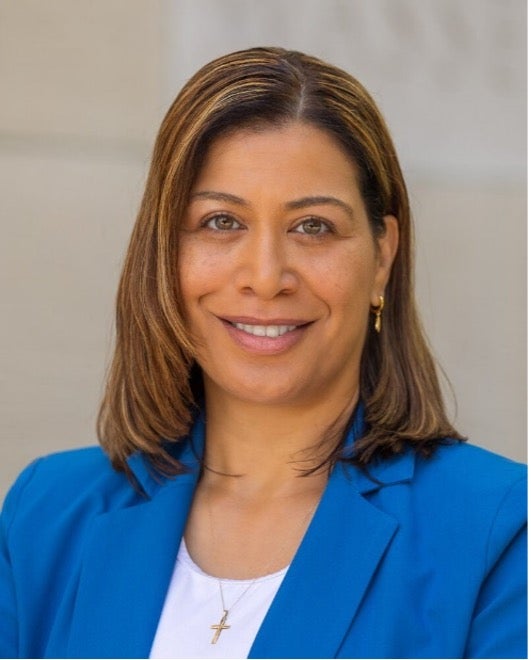 Monica E. Monroe
Assistant Dean for Community Engagement, Equity, and Belonging
Monica E. Monroe is the Assistant Dean for Community Engagement, Equity, and Belonging.  Monica attended Boston University and earned a bachelor's degree in economics and philosophy.  Monica attended The George Washington University Law School. After graduating from law school, Monica was a judicial law clerk in Washington, DC, and a litigator in private practice before entering higher education in 2004. Monica enjoys prayer, meditation, music, sports, traveling, and spending time with family and friends.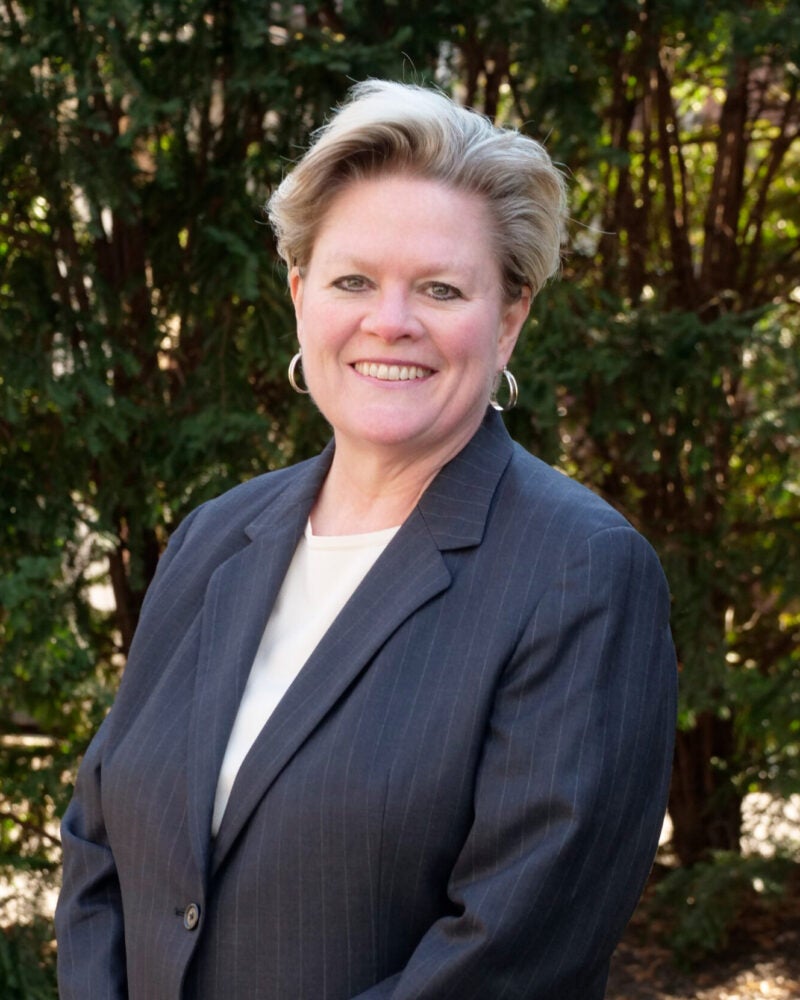 L. Tracee Whitley
Dean for Administration
Tracee Whitley is a Harvard University graduate, veteran legal industry executive, and former practicing lawyer, with more than twenty years of professional legal and business experience. Prior to coming to Harvard Law, Whitley served in chief operating officer and other executive management roles in two global law firms (Houston-based Norton Rose Fulbright US LLP and Boston-based Bingham McCutchen LLP); practiced law in Boston at three different firms; and served as an independent business operations consultant to several professional services organizations. Her experience and capabilities in law firm management and consulting include strategic senior leadership of all operational functions, from finance and accounting to information technology and office operations and administration; deep expertise in designing and implementing shared services business models; oversight of complex real estate portfolios; and oversight of all operational vendor negotiations and transactions. During her management tenure, Bingham was voted one of Fortune's "100 Best Companies to Work For" for 10 years in a row.
Whitley earned her Bachelor's Degree in Modern European History, cum laude, from Harvard-Radcliffe College. In addition, she received her Juris Doctor from Northeastern University School of Law, an executive MBA, with honors, from the Boston University Questrom School of Management, and a Master of Liberal Arts in American Government from the Harvard Extension School (which she completed after graduating college while working full-time at the Harvard Divinity School). At Harvard and Radcliffe Colleges, Whitley served as varsity soccer goalkeeper for four years, and co-captained the team during her senior year. She was named Ivy League Rookie of the Year in 1984, Ivy League Player of the Year in 1987, and All-New England and All-American in multiple years of her college play. She was awarded the Radcliffe Outstanding Athlete Award in 1988, and after graduation, named to the Women's Sports Silver Anniversary All-Ivy Team in 1998 and inducted into the Harvard Varsity Club Hall of Fame in 2003. In 2010, Whitley was also inducted into the Capital Area Soccer League Hall of Fame in her hometown of Raleigh, North Carolina.