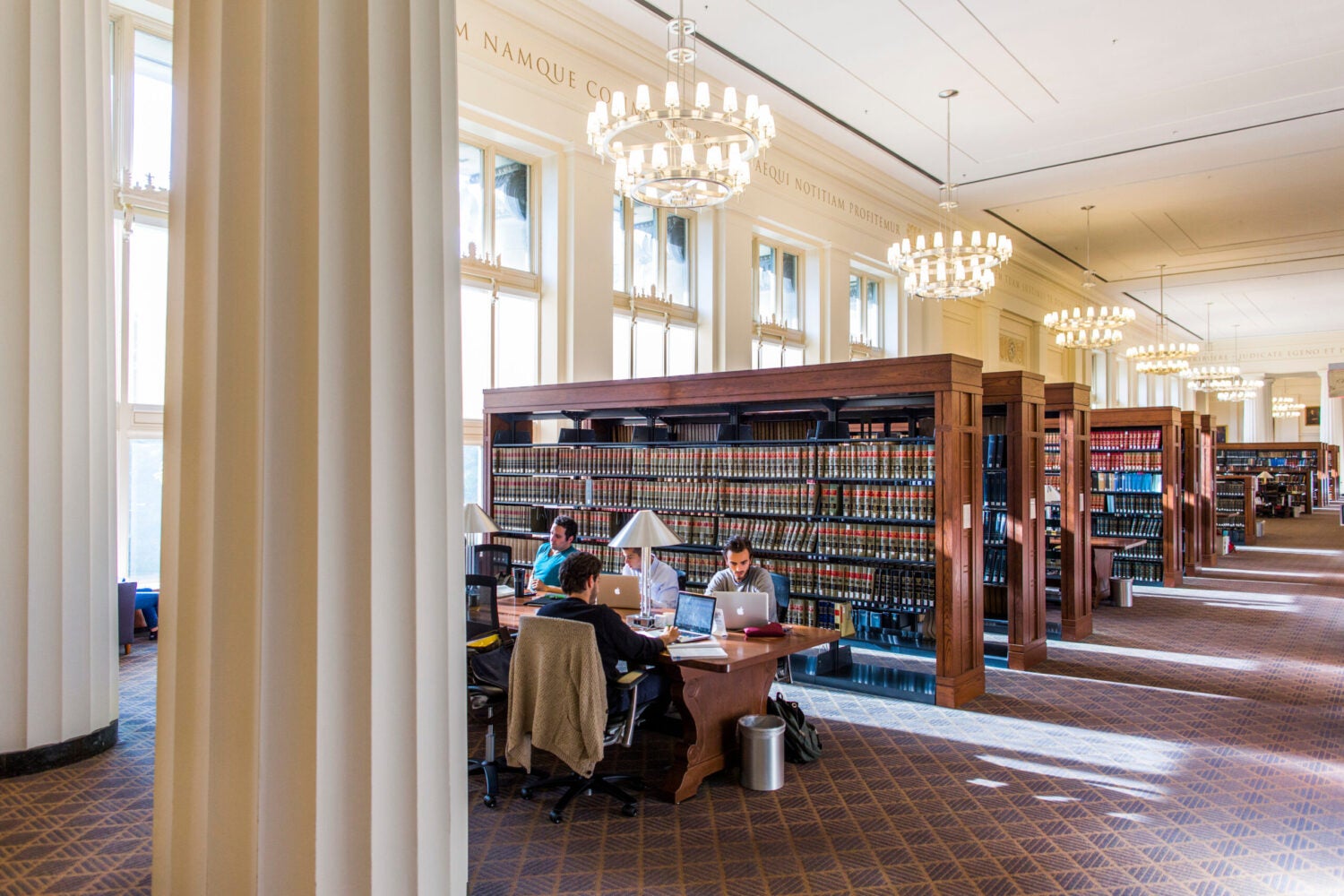 If you are currently waiting on your decision and have questions around what a waitlist offer might entail, be sure to read through our Waitlist FAQs below.
Waitlist FAQ's
What is the waitlist?

We maintain a waitlist to fill spaces for the entering class should any become available after May 1.

If offered a space on the waitlist, what should I do?

If you are offered a spot, please consider carefully whether to accept and keep your name on our waitlist.

You should stay on the waitlist if you are confident that you would accept an offer of admission to HLS. If you remain under consideration, but reach a point later in the summer when it is no longer possible for you to accept an offer of admission, please let us know as soon as possible by completing the Waitlist Withdrawal Form on your status checker.

We ask that you withdraw from the waitlist if you doubt that you would accept an offer of admission to HLS. Please do not remain on the waitlist if you know that you will not accept an offer of admission.

If your address or other relevant contact information should change during the time you are on the waitlist, please provide this update through your status checker.

By when should I accept my waitlist offer?

Students interested in a place on the waitlist should accept the offer by or before May 1.

What can I do to strengthen my application?

If your application has been selected for the waitlist, this means that you are clearly a strong applicant to Harvard Law School. If, however, you believe additional information would strengthen your application, you are welcome to upload additional materials to your file through your status checker.

We strongly suggest that you provide a letter of continued interest that outlines the motivation for your interest in Harvard Law School. If HLS is your first choice for the fall, it is helpful for us to know that. You can upload a letter of continued interest directly through your status checker, and it will automatically appear in your file. We are unlikely to move forward with your waitlist candidacy if you do not submit a letter of continued interest. For complete instructions on submitting a letter of continued interest, please review the guide found below.

Letter of Continued Interest Guide

Please note that we generally advise against submitting additional letters of recommendation.

May I visit campus?

We strongly encourage waitlisted candidates to wait to visit campus until a later time due to the COVID-19 pandemic. In order to promote the health and well-being of our community, campus buildings are currently closed to the public. You can view a virtual tour of HLS here.

How can I learn more about HLS?

There are many ways to learn more about HLS, and we encourage applicants to explore our website to familiarize yourself with our community. In particular, check out this tour of the HLS campus and the Harvard Law School Library. The HLS YouTube channel offers a wide range of videos highlighting our clinical, faculty, and student communities. Finally, you can read about current events at HLS on the Harvard Law Today website.

What are the chances I'll be admitted?

We are unable to estimate your chance of admission off the waitlist. The number of candidates admitted from the waitlist varies from year to year.

In most years, we have admitted some applicants from the waitlist – sometimes quite a few – but we have never been able to admit all applicants on the waitlist.

Is the waitlist ranked?

We do not rank the waitlist. We review all applicants remaining on the waitlist if a seat opens up.

How big is the waitlist?

We do not share the number of applicants on the waitlist at any time.

We will release candidates from the waitlist over the course of the summer as we develop a better sense of the number of available spots in the incoming class.

When am I likely to hear?

We will begin admitting candidates off the waitlist in early summer. We aim to fill available seats in the class as soon as we can, but in past years we have made offers of admission through the month of August.

Are interviews offered to waitlist applicants?

Yes. To be admitted to HLS, students must complete an interview. The interview remains by invitation only. We will continue to interview students throughout the summer as we finalize the class.

If I am admitted, may I defer enrollment?

Incoming joint degree students may defer matriculation at HLS to begin their joint degree program at another Harvard school.

Otherwise, offers of admission from the waitlist are to fill spaces in this year's entering class only.

Applicants who know that they will not accept an offer of admission to enroll this fall should withdraw from the waitlist through the Waitlist Withdrawal Form on their status checker.

If I am admitted, will I get financial aid or housing?

Financial aid at Harvard Law School is based on demonstrated financial need. If admitted from the waitlist and applying for financial aid, students receive the same financial aid award that they would have received had they been admitted earlier in the cycle. Please note that students will be required to respond to their offer of admission before receiving their financial aid package.

Although we cannot guarantee housing in HLS dorms for those admitted from the waitlist, it may be possible, even for those admitted late in the summer, to obtain HLS housing. Students admitted off the waitlist typically find housing on or off campus without significant difficulty.