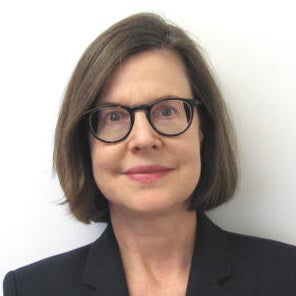 KB Beck is the manager of Historical & Special Collections, where she and the HSC team acquire, catalog, and share rare and historical legal materials with the community and the world.
She especially enjoys sharing HSC's collections in the classroom, on library tours, and during library events. She manages the library's social media, and recently curated the exhibit "Visualizing Capital Punishment: Spectacle, Shame, and Sympathy."
Prior to arriving at HLS in 2011, she worked at the Boston College, University of Oregon, UCLA, and University of Southern California law libraries, where she worked in rare books, collection development, research services, and legal research instruction. She holds a B.A. in English from Pomona College, a J.D. from USC, and a M.L.S. from UCLA.