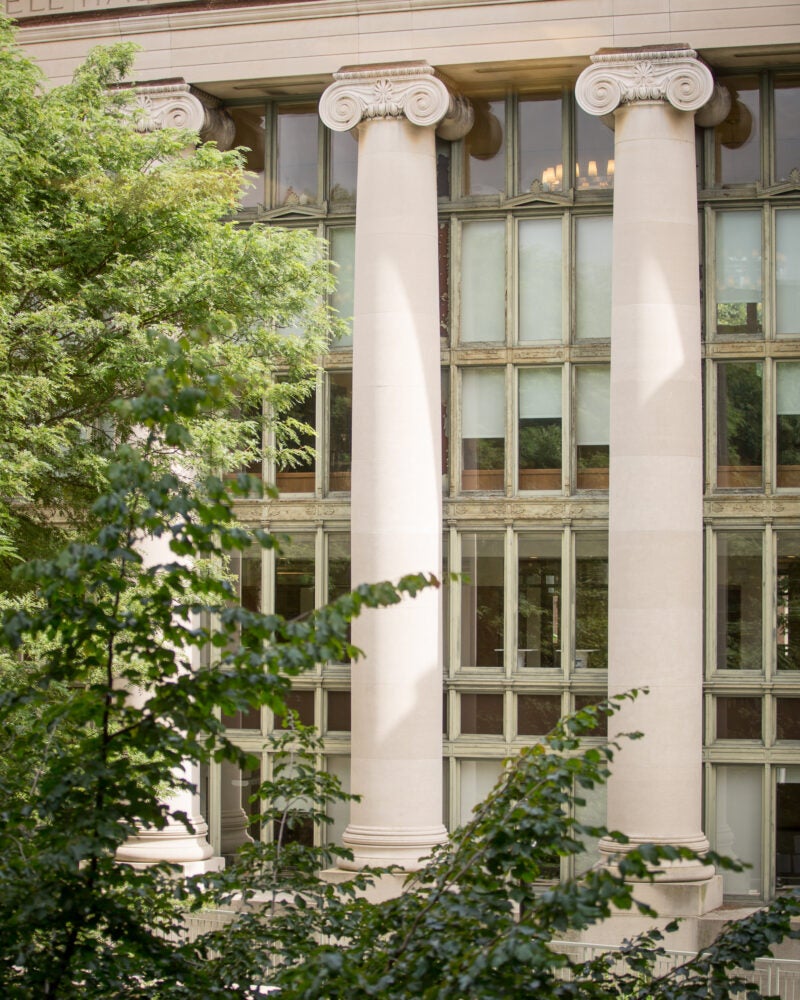 The Leadership in Corporate Counsel program offers in-house leaders insights into the challenges they face and the frameworks, concepts, and tools they need to succeed in their increasingly complicated roles.
The Leadership in Corporate Counsel program offers in-house leaders insights into the challenges they face and the frameworks, concepts, and tools they need to succeed in their increasingly complicated roles. General counsels of leading organizations encounter challenges unlike those faced by law firm or other external-client facing, professional service firm leaders. Through our highly interactive case-study method, contextualized specifically for lawyers in key in-house roles, we will develop your capabilities around building an effective legal department, creating a culture of innovation, interacting with boards, managing through crises, and understanding the disruptive forces that are changing the global market for legal services.
About the Leadership in Corporate Counsel program
PROGRAM GOALS

Leadership in Corporate Counsel's curriculum will provide you with perspectives, concepts, management tools, and skills that will help you be a more effective leader of your corporate legal department.

The program aims to prepare you to:

Identify and apply personal leadership strategies to better balance your complex responsibilities as a lawyer and leader within your organization and legal department.
Elevate your department within your organization and lead more effectively by building your team leadership skills.
Position yourself as a "trusted advisor" within your organization and understand the approaches to implementing key organizational changes as part of developing an organizational strategy.
Make better strategic decisions and manage crises.

CURRICULUM

The Learning Model

Case studies, lectures, classroom discussions, and small group discussions focused afford participants the opportunity to consider multiple pathways to sustained success for their teams and organizations. Learning by case method allows participants to work through possible approaches and solutions to real-world problems in a classroom context.

Topics

Participants will develop a holistic understanding of the challenges facing, and the skills and perspectives required of, effective Corporate Counsel leaders. The course will explore topics such as:

Balancing professional responsibilities
The power of alignment among corporate strategy, functional strategy, the organization of the corporate counsel office, and the professionals that constitute legal departments
Drivers of superior quality of service to internal clients
The motivation drivers of professionals
Incentive systems, including promotion and compensation
Managing and leading change
Leadership and Diversity

PARTICIPANTS

Participants in this program should be currently active as leaders in an in-house legal department. Roles include:

General Counsel
Associate General Counsel
Chief Legal Officer
Vice President
Head of Legal

At the time of attendance, participants should have teams of professionals reporting to them. Those planning to transition into an in-house leadership role should apply for the program once they are active in that role. In-house legal leaders from government and not-for-profit organizations are also welcome to apply.

To ensure a collegial, small group setting, class size is limited. We encourage a broad cross-section of participants across geographies and industries.

ADMISSIONS

FACULTY

Our core faculty are members of the Harvard Law School faculty – distinguished academicians, educators, researchers, authors, and practitioners in their respective fields. Representing various disciplines, they are close to practice through relationships with law firm leaders and through personal involvement as consultants for top firms around the world.

Teaching Team

David Wilkins, Harvard Law School – Faculty Chair
"Participation in Leadership in Corporate Counsel was an intense intellectual experience. I appreciated the content of the program, the use of the case study method, and the excellent selection of discussion topics. However, the biggest advantage was the interaction between experienced lecturers and participants from all over the world. This extraordinary atmosphere of academic discussion, and constructive exchange of views produced amazing results. Everyone was fully engaged and was willing to share their knowledge, comment on cases and listen to others.
These were ideal conditions to strengthen my leadership competences, to benefit from many experiences, to get to know different ideas for solving problems characteristic only for corporate counsels. What is interesting, in my opinion, the program in fact does not finish at the moment of receiving the certificate. My group keeps in touch and we still support each other in the exchange of professional experience. This is exactly what I expected when I chose Leadership in Corporate Counsel."

Wojciech Bartnik
Regional Legal Counsel Northern & Eastern Europe
A global leader in heavy lifting and engineered transport