What Can the Psychedelics Industry Learn from Cannabis Regulation?
November 10, 2022
12:30 pm - 12:30 pm
This event has passed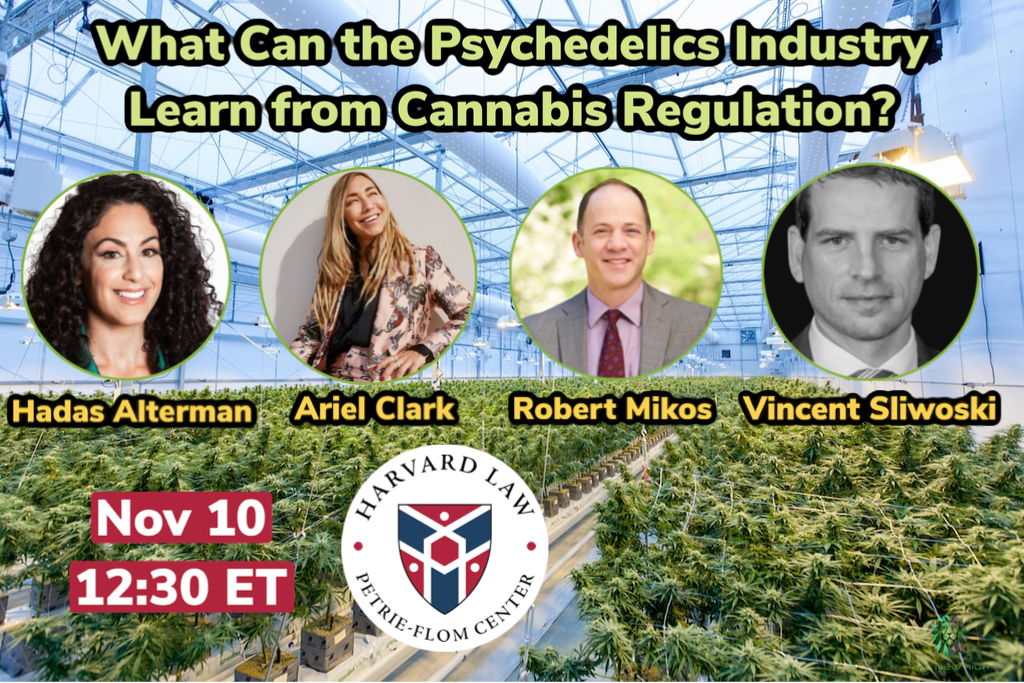 Psychedelics have recently become a serious topic of legal reform and intense commercial investment. In the past few years, dozens of cities and states have enacted or proposed legislation to decriminalize or regulate psychedelics like psilocybin, dimethyltryptamine, mescaline, and ibogaine. Meanwhile, billions of dollars are flowing into psychedelic companies that are researching, patenting, and commercializing these substances.
For attorneys familiar with the U.S. cannabis industry, many of these developments look familiar. State cannabis markets have faced challenges associated with safety, diversity, access, and competition. This panel assembles a group of attorneys with experience in cannabis and psychedelics law to discuss what legislators, regulators, and professionals in the nascent psychedelics industry should learn from the successes and failures of cannabis regulation.
Add to Calendar
November 10, 2022, 12:30 pm - 12:30 pm