The Thematic Focus of the Upcoming UN WGDAWG Report on 'Women and Girls in Poverty and Inequality'
November 29, 2022
12:15 pm - 1:15 pm
This event has passed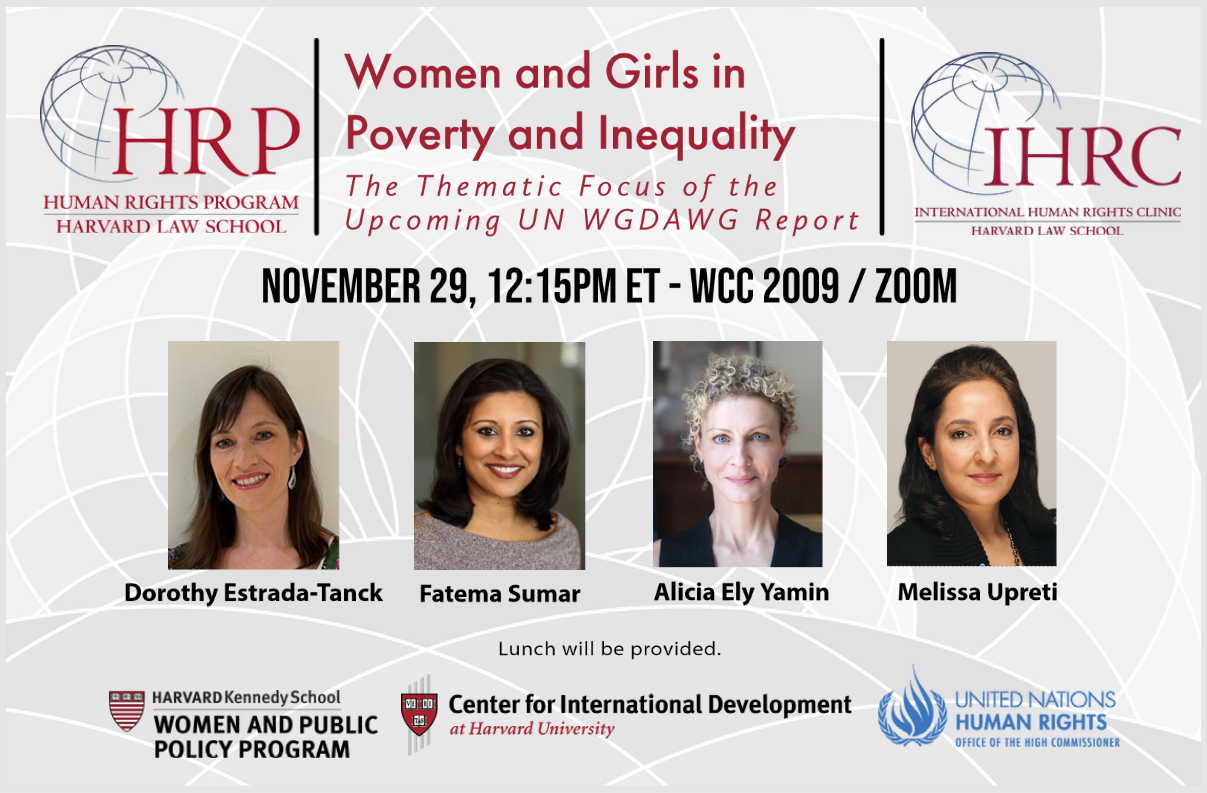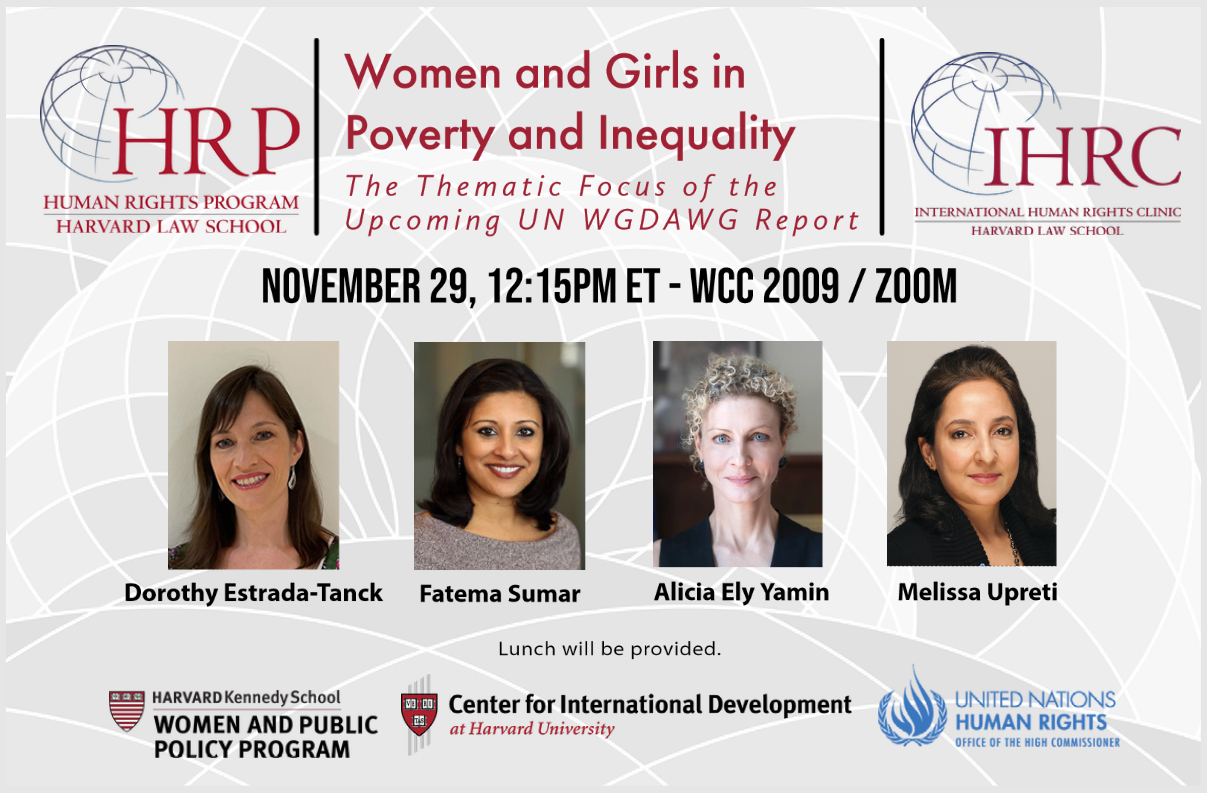 On November 29 at 12:15pm ET, Dorothy Estrada-Tanck and Melissa Upreti, respectively Chair and Member of the United Nations Working Group on Discrimination against Women and Girls (WGDAWG), will speak at Harvard Law School previewing the thematic focus of the report the Working Group is preparing for presentation to the UN Human Rights Council and the UN General Assembly in 2023. Estrada-Tanck and Upreti will be joined by discussants Alicia Ely Yamin from the Petrie-Flom Center at HLS and Fatema Z. Sumar, Executive Director of the Center for International Development at Harvard University.
In its report, the WGDAWG seeks to address the causes of underlying discrimination in the realization of women's and girls' human rights, especially lack of access to economic and social rights, due to cross-cutting risk factors stemming from both gender inequality and socioeconomic inequality; deepen the understanding of the implications for women's and girls' multiple human insecurities and vulnerability to experiencing human rights abuses primarily in the socioeconomic dimension of their lives; reveal the opportunities for structural transformations in culture, law and policy to foster women's and girls' human rights, human security and socioeconomic equality (including, e.g. in the fields of taxation, debt, trade and redistribution, and gendered budgeting in economic and social policy); and identify promising approaches, especially in a (post) COVID-era, to tackle their condition of poverty and socioeconomic inequality and construct social justice. 
The event is organized by HRP and co-sponsored by the International Human Rights Clinic, the UN Office of the High Commissioner for Human Rights, Women and Public Policy Program at Harvard Kennedy School, and the Center for International Development at Harvard University.
Add to Calendar
November 29, 2022, 12:15 pm - 1:15 pm