Public Reading of Scripture
December 7, 2022
12:20 pm - 1:15 pm
This event has passed
Recurring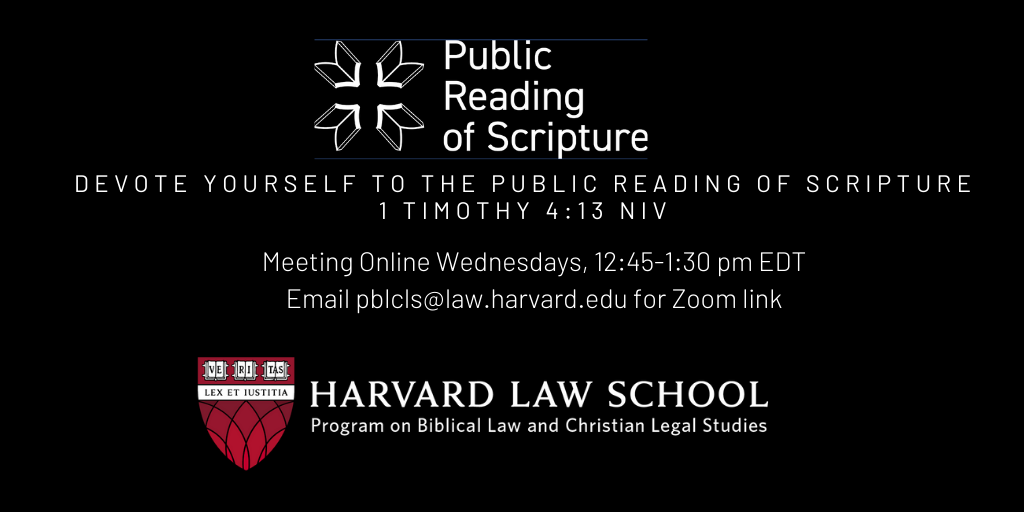 Please join us for a lunch time reading from the Old and New Testament. Hear great stories of victory and defeat. Listen to words given in the Psalms that give you peace and hope. This time is for you to just take a break. Complimentary lunch will be provided for in-person attendees in our Austin 009 office. Please RSVP pblcls@law.harvard.edu to reserve your lunch. Otherwise, it will be first come, first serve.
This is a hybrid meeting. Zoom link: https://bit.ly/PRSFall22
Note: This group will not meet on Nov. 23. 
Add to Calendar
December 7, 2022, 12:20 pm - 1:15 pm