Public Reading of Scripture – Online and In-person
October 19, 2022
12:20 pm - 1:20 pm
This event has passed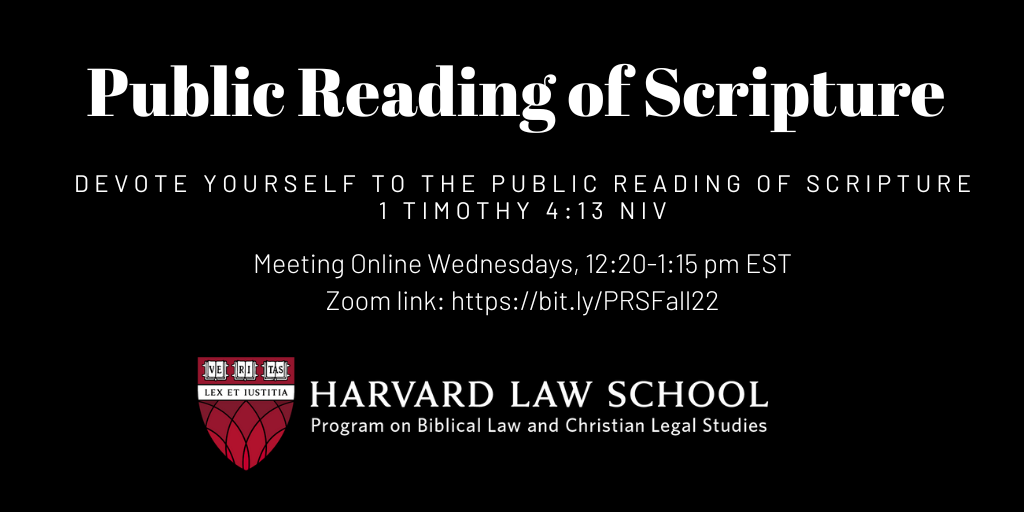 Have you wanted to read the greatest selling book of all time? Join us every Wednesday for the lunch hour.
The Program on Biblical Law and Christian Legal Studies hosts a weekly lunchtime community reading of the Bible. The Public Reading of Scripture (PRS) will take place every Wednesday in the Program office, Austin 009. Just show up, grab lunch and listen to an audible reading of the Bible. There is no homework, no official interpretations, and no right or wrong answers.
You are also welcome to join us online at at Zoom link: https://bit.ly/PRSFall22.
All faculty, staff, and students are invited and welcome.
Add to Calendar
October 19, 2022, 12:20 pm - 1:20 pm