Protecting Retail Investors at Coinbase
November 10, 2022
12:20 pm - 1:20 pm
This event has passed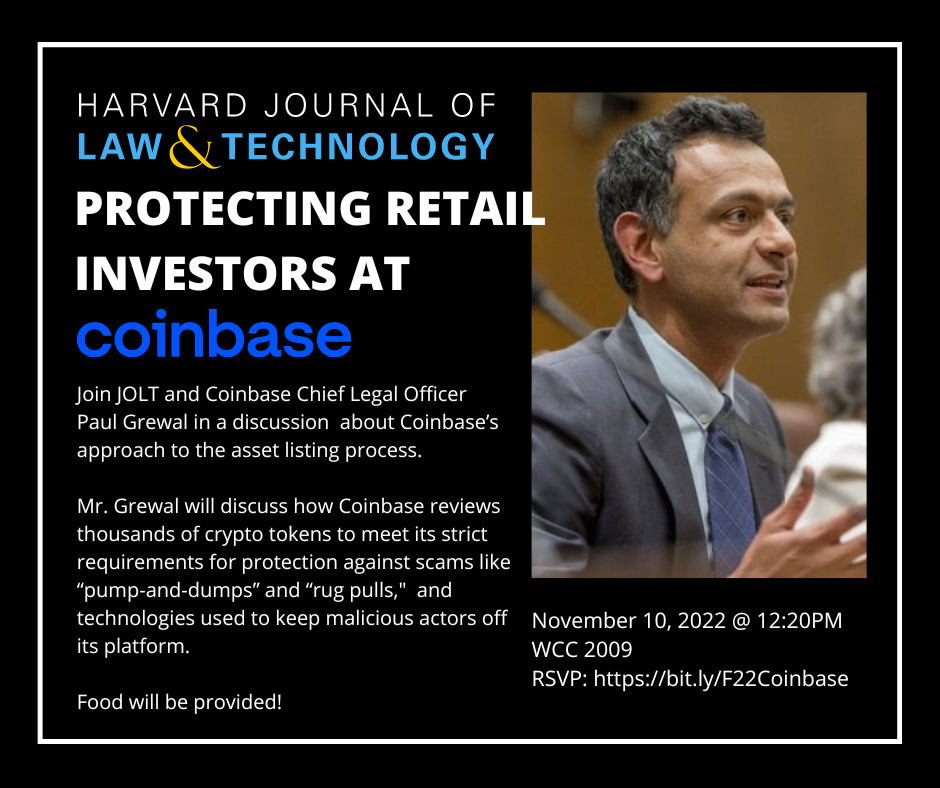 Join JOLT and Coinbase Chief Legal Officer Paul Grewal in a discussion about Coinbase's approach to the asset listing process.
Mr. Grewal will discuss how Coinbase reviews thousands of crypto tokens to meet its strict requirements for protection against scams like "pump-and-dumps" and "rug pulls," and technologies used to keep malicious actors off its platform.
Food will be provided!
RSVP here: http://bit.ly/F22Coinbase
Add to Calendar
November 10, 2022, 12:20 pm - 1:20 pm