Lunch and Info Session – Project No One Leaves
September 22, 2022
12:30 pm - 1:30 pm
This event has passed
23 Everett St. Cambridge, MA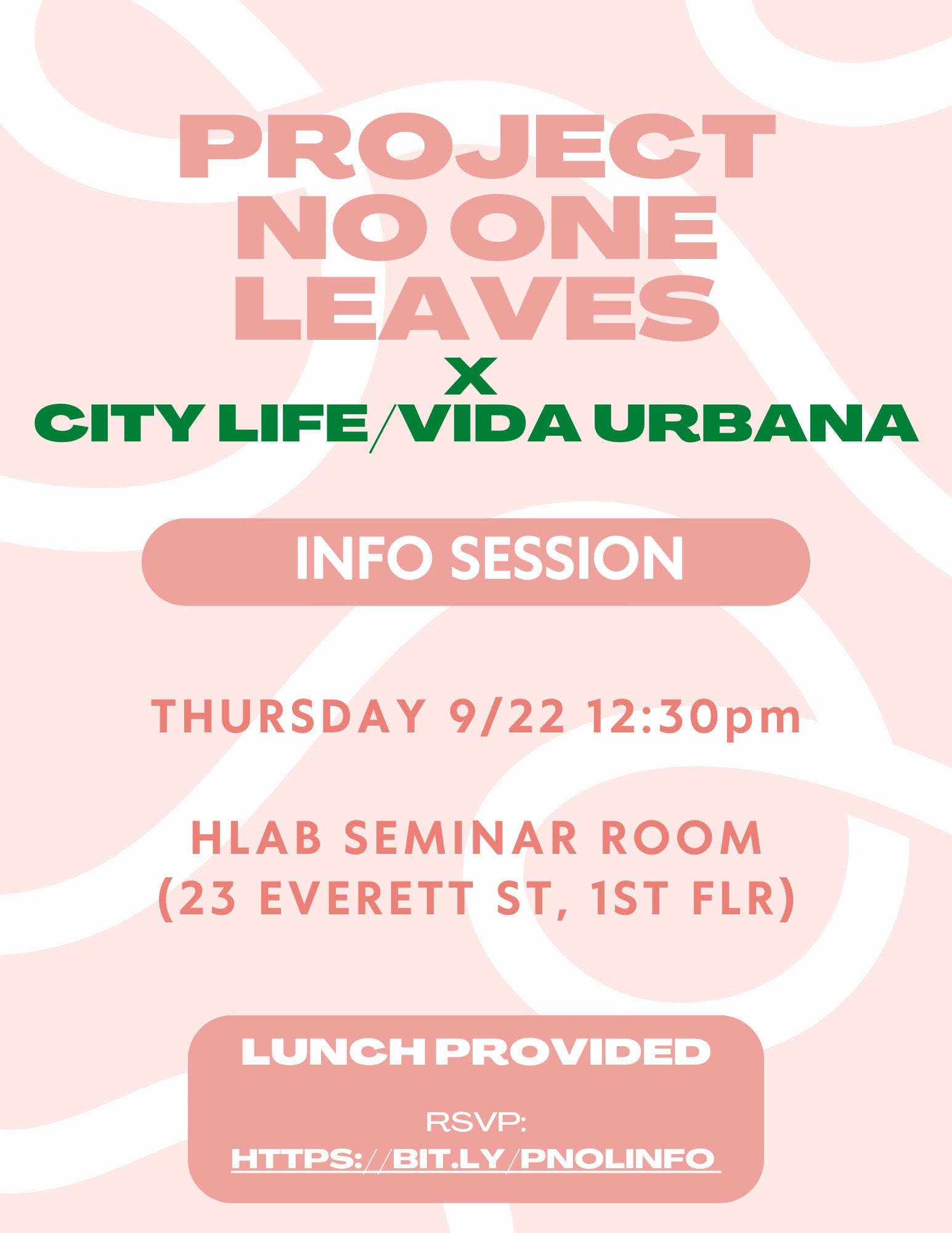 LUNCH WILL BE PROVIDED! (Please RSVP to get food).
Project No One Leaves is an SPO canvassing group that partners with local community organizers to connect low-income and oppressed communities to resources that build community power and provide opportunities to protect and assert residents' rights.
At Thursday's event, we will have some speakers from City Life/Vida Urbana (CLVU) to introduce you to their work and learn about our partnership. While not mandatory for attending canvasses, this will be a helpful way to learn about PNOL and why we do these canvasses.
Add to Calendar
September 22, 2022, 12:30 pm - 1:30 pm