Legal History Workshop–Memory Games: Dobbs's Originalism as Anti-Democratic Living Constitutionalism—and Some Pathways for Resistance
October 3, 2022
3:45 pm - 5:45 pm
This event has passed
Pound Hall; 102 Classroom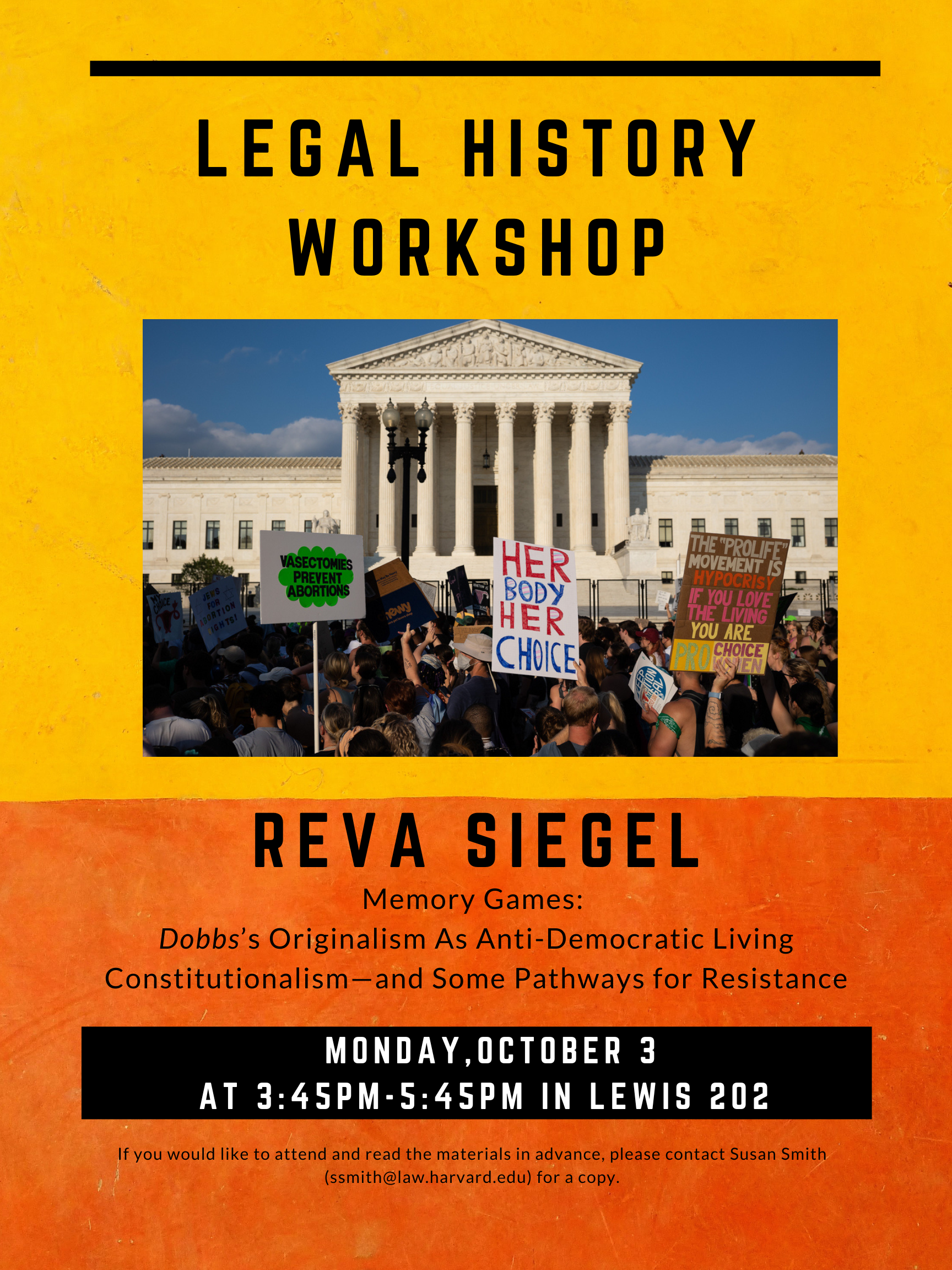 Harvard Law School's Program of Study in Law and History invites you to our annual Legal History Workshop.  This year's theme is "Sex and the Law."
On Monday, October 3rd from 3:45pm to 5:45pm in Pound Hall 102, Professor Reva Siegel (Yale Law School) will be presenting, Memory Games: Dobbs's Originalism as Anti-Democratic Living Constitutionalism—and Some Pathways for Resistance.  If you would like to request a copy of the paper in advance, please email Susan Smith (ssmith@law.harvard.edu).
Please be advised that, in the interests of engaged discussion, Workshop policy prohibits the use of laptops and electronic devices by students during class absent exemption. Visitors are requested to adhere to the same policy.
If you would like to receive news about the workshop and other events, please email our Legal History Fellow, Sarah Sadlier (sadlier@g.harvard.edu), to be added to the mailing list.
Add to Calendar
October 3, 2022, 3:45 pm - 5:45 pm