Harvard International Law Journal (HILJ) Fall Subcite!
August 27, 2022
All day
This event has passed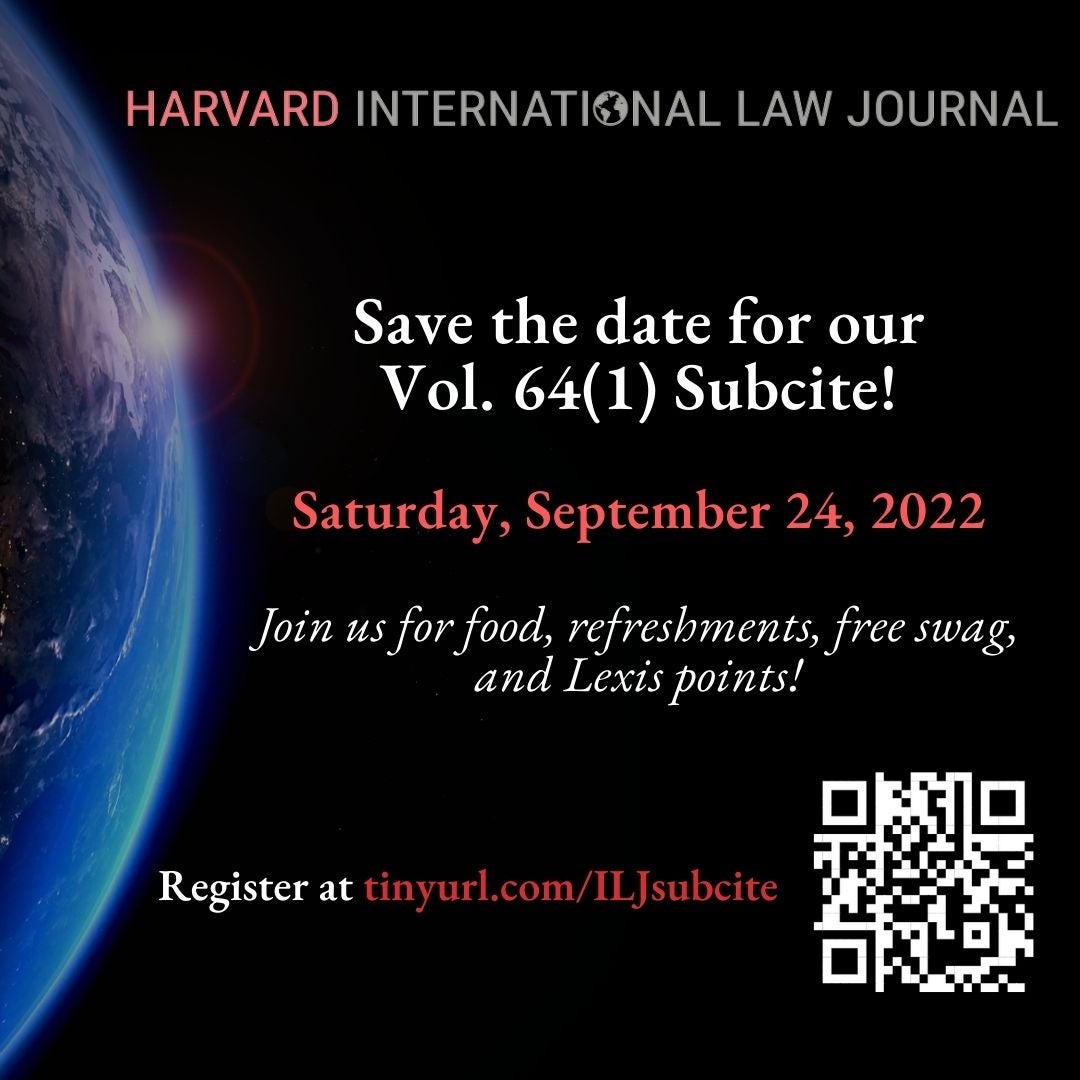 The Harvard International Law Journal is excited to invite you to our our Fall Subcite on Saturday, September 24!
Free food and refreshments will be provided, as well as Lexis points, for attendees! 
We have a wide variety of topics we are publishing this semester, ranging from international trade and arbitration to human rights and peacekeeping missions.
Register now at tinyurl.com/ILJsubcite
You can find more information on our diverse community at our website, harvardilj.org. We hope you join our team!
——
A little bit of background on our journal:
As the oldest and most-cited student-edited journal of international law, the Harvard International Law Journal covers a variety of international issues and topics in public and private international law.
HILJ was "one of the ten most influential law journals in the world, based on research influence and impact factors," in the Journal Citation Reports. HILJ articles have been cited in decisions by the United States Supreme Court, European Court of Justice, International Court of Justice, Iran-United States Claims Tribunal, and World Trade Organization Dispute Panels.
Add to Calendar
August 27, 2022, All day