EDP x Common Cause Poll Monitor Training
October 24, 2022
6:00 pm - 7:30 pm
This event has passed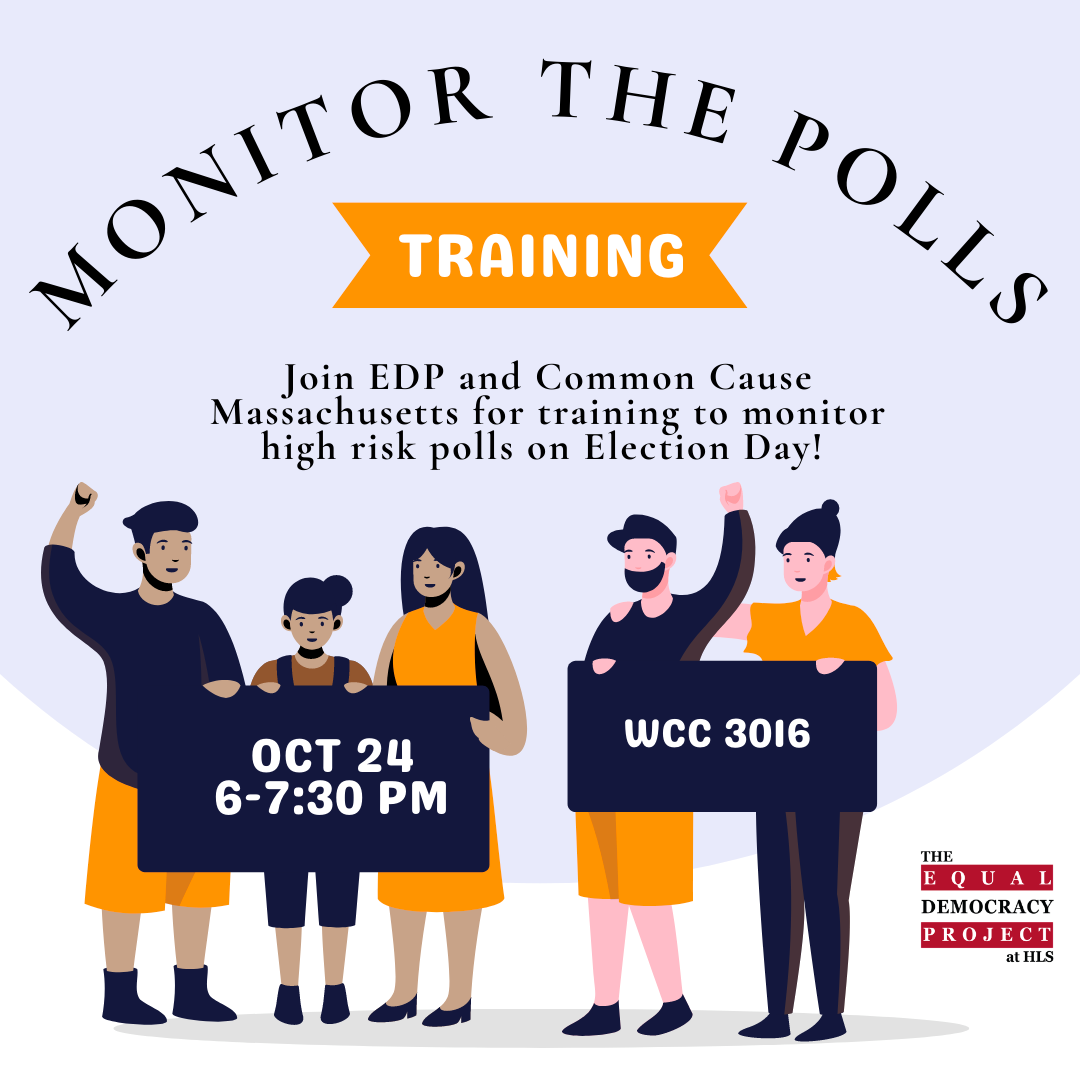 Let's protect the vote! Join the Equal Democracy Project and Common Cause Massachusetts to monitor high risk polls in the Boston area on Election Day!
Poll Monitor Training will be October 24, from 6-7:30pm in WCC 3016. Dinner will be served. Please sign up at this link (https://www.mobilize.us/protect-the-vote/event/525331/). At the training, you will learn how to be a poll monitor and be able to sign up for different polling locations and shifts throughout the Boston area. If you can't make it to the training, you can still volunteer! We'll have a video available for you.
Poll monitoring will include working with students from BU Law- and if you participate in poll monitoring, you will be invited to a mixer with those students too! (date TBD)!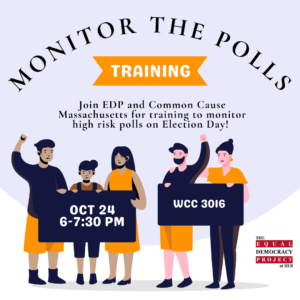 This event is co-sponsored by the Office of Clinical and Pro Bono Programs as a part of Pro Bono Week 2022: Protect! Participate! Pro Bono!  Time spent monitoring the polls on election day is eligible for student HLS pro bono credit.  Staff volunteers welcome!
Add to Calendar
October 24, 2022, 6:00 pm - 7:30 pm