Democracy in Crisis
September 20, 2022
12:15 pm - 1:15 pm
This event has passed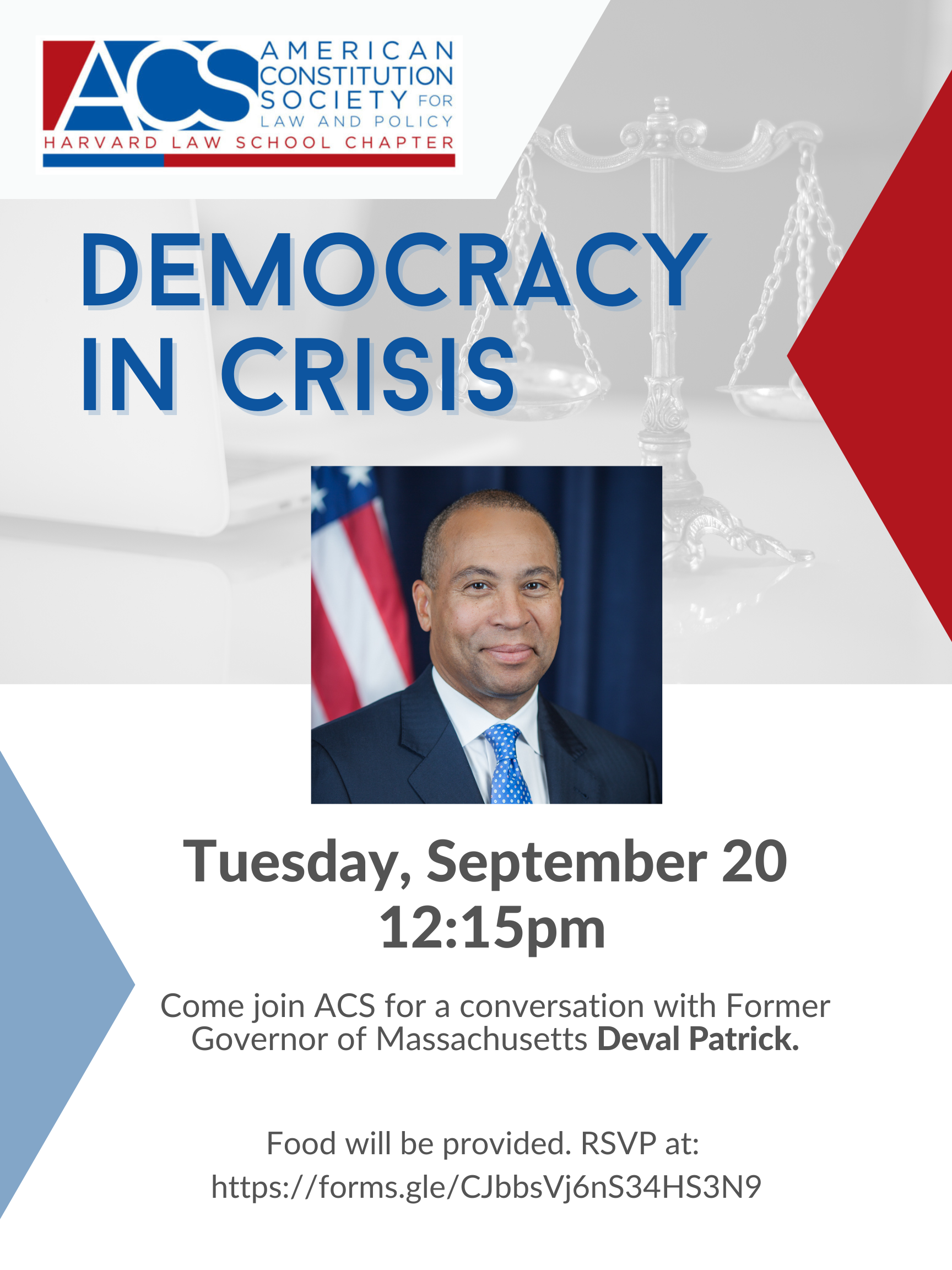 Please join the American Constitution Society for a speaker event with Former Governor of Massachusetts Deval Patrick. Room is TBA. Lunch will be provided.
Originally from the South Side of Chicago, Patrick attended Harvard College and Harvard Law School. After law school, he clerked for a federal appellate judge and then launched a career as an attorney and business executive, becoming a staff attorney at the NAACP Legal Defense Fund, Assistant Attorney General for Civil Rights in the Clinton administration, a partner at two Boston law firms and a senior executive at two Fortune 500 companies. In 2006, in his first bid for elective office, he became Massachusetts' 71st governor, the first Black person to serve in the role.
During his two terms, Patrick expanded health care to over 98 percent of the Commonwealth's residents, made unprecedented investments in Massachusetts public schools and public infrastructure, and launched initiatives stimulating clean energy and biotechnology. Under his leadership, Massachusetts ranked first in the nation in student achievement, energy efficiency, health care coverage, veterans' services, and entrepreneurship, and emerged from recession to achieve a 25-year high in employment.
Add to Calendar
September 20, 2022, 12:15 pm - 1:15 pm