Art & The Law Lunch Panel
October 18, 2022
12:30 pm - 1:15 pm
This event has passed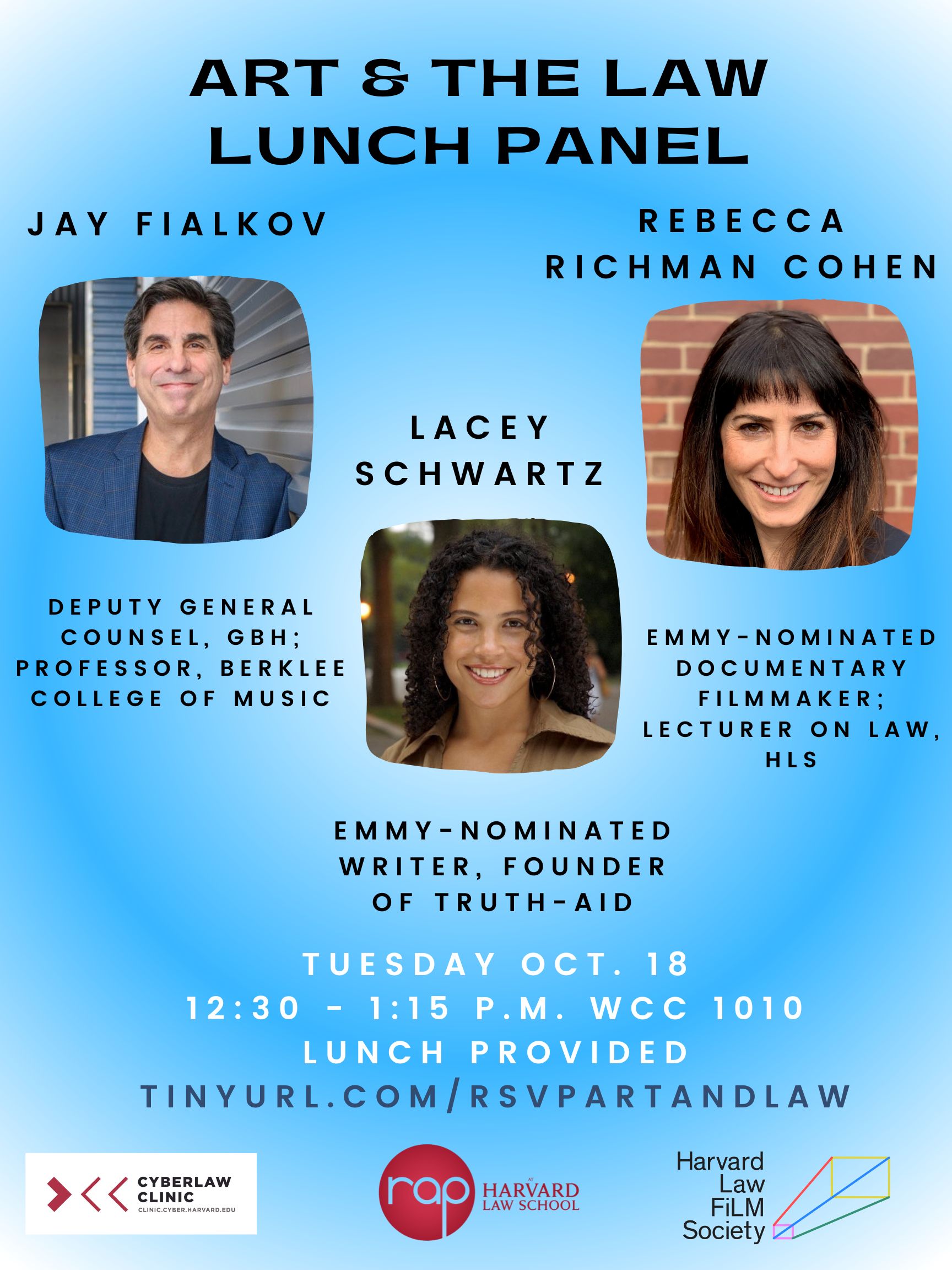 Join FiLM Society, Cyberlaw Clinic and RAP in a panel discussion about the experiences of three individuals working with media & law featuring:
Jay Fialkov
 — Deputy General Counsel, WGBH; Professor, Berklee College of Music,
Rebecca Richman Cohen
 — Emmy Award nominated documentary filmmaker and has been a Lecturer on Law at Harvard Law School since 2011,
Lacey Schwartz — a writer/director/producer at Truth Aid, an independent media creative enterprise with a for-profit and nonprofit arm she co-founded over a decade ago.
Lunch will be provided! Thursday,  October 18th 12:30 p.m. – 1:15 p.m.
Add to Calendar
October 18, 2022, 12:30 pm - 1:15 pm