Alumni in Residence with Ann Cathcart Chaplin JD'98 of Qualcomm
November 9, 2022
3:00 pm - 5:00 pm
This event has passed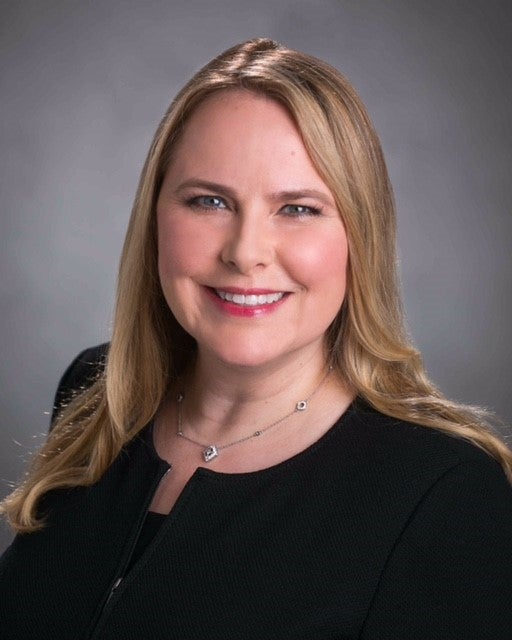 The Alumni in Residence program connects current HLS students with accomplished HLS alumni for one-on-one career mentoring and advice. You're invited to meet with Ann Cathcart Chaplin JD'98 during her virtual office hours. Sign up for a 20-minute Zoom appointment.
Ann Cathcart Chaplin JD'98
Ann Chaplin is general counsel & corporate secretary of Qualcomm Incorporated. In this role, she serves as a member of the executive leadership team with global responsibility for all Legal operations and functions.
Ann has broad experience across the legal, technology and business spectrum, as well as litigation and transactional matters, intellectual property law and management, corporate law and governance. Most recently, she has served as corporate secretary and deputy general counsel for General Motors (GM). While at GM, Ann assisted in the overall management of the legal department, overseeing corporate governance, advising on product and technology transformation initiatives, managing the interface with the board of directors, leading the securities team, and advising on ESG initiatives. She directly managed many areas across GM's legal operations at various times, including the litigation of thousands of cases ranging from class actions to complex product litigation, antitrust, IP, securities, and multidistrict matters. She also resolved complex regulatory issues and investigations; managed the IP portfolio, including patent, trademark, copyright filings and maintenance, and trade secret protection; and served as chief compliance officer for North America while providing oversight for compliance functions worldwide.
Additionally, Ann led the legal team responsible for M&A and strategic transactions, and supported global supply chain and purchasing operations, as well as employment and labor matters. Prior to GM, Ann was a partner at Fish & Richardson, where she managed the firm's litigation practice group and focused on patent, trade secret, trademark and copyright litigation. She was a member of the firm's management committee and led its Minneapolis office. Ann earned her J.D. from Harvard Law School and her bachelor's degree from the University of Minnesota, Minneapolis.
More Information
View our calendar for upcoming AIR events and more information on visiting alumni. Students must reserve appointments in advance, and space is limited.
Contact Jeff Newton in the HLS Alumni Center (alumnicenter@law.harvard.edu) with any questions or accessibility needs.
Add to Calendar
November 9, 2022, 3:00 pm - 5:00 pm