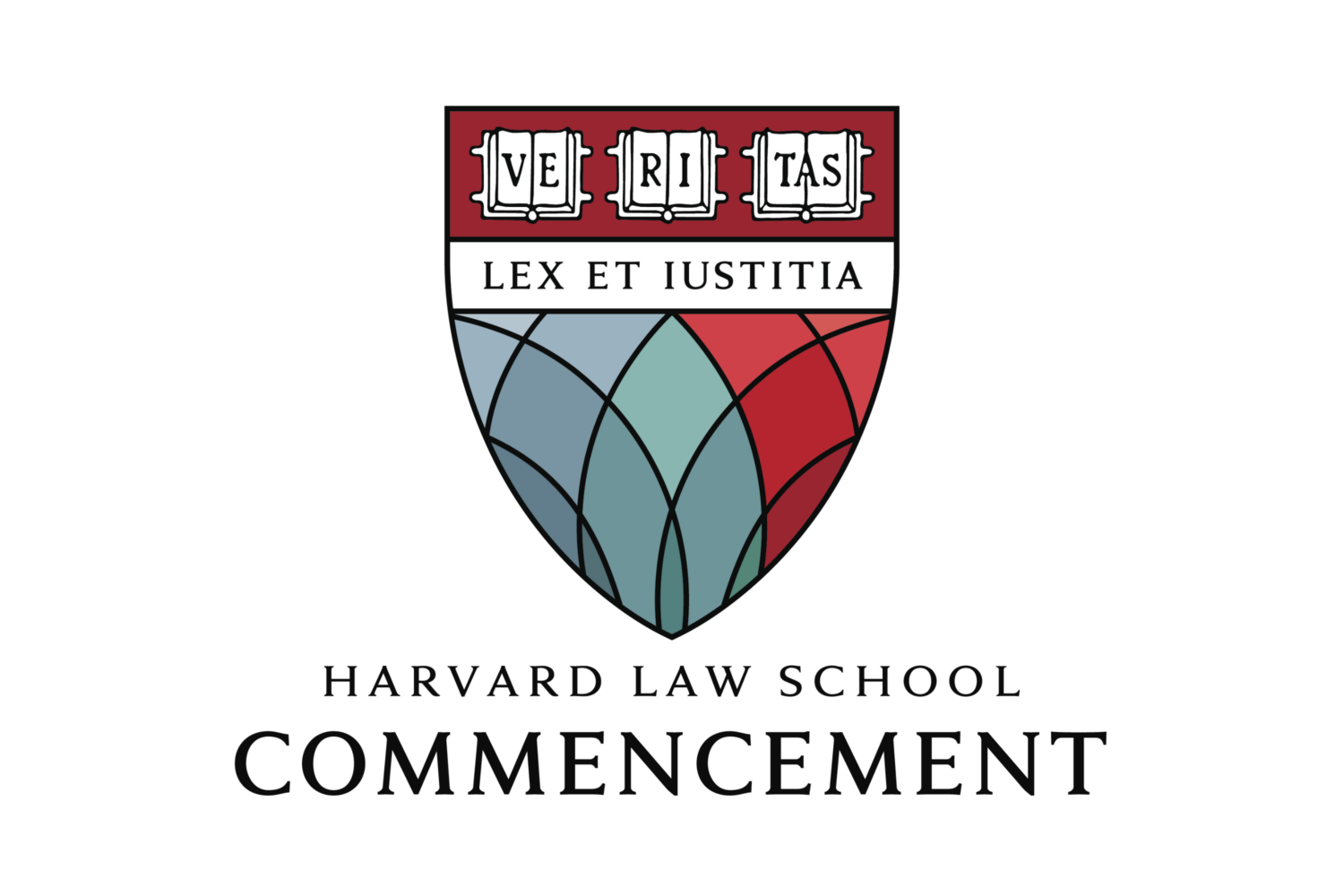 View graduation checklists, information surrounding regalia and tickets, day-of schedules, and more.
This page will be updated as information becomes available, so visit early and often to keep yourself apprised of all things Commencement!
Graduating Student Checklists
There are a number of steps to complete prior to and after Commencement. Keep yourself on track with these program-specific checklists.
---
Commencement 101
What to expect on Class Day and Commencement Day.
What is Class Day?
Class Day is a celebration of the achievements of the graduating class! The day prior to Commencement, we celebrate with speeches–including a keynote from the HLS Class Day Speaker–and the presentation of awards in a ceremony that typically begins mid-afternoon.
Following the ceremony, the celebration continues with a casual reception for degree candidates and their guests. Tickets are not required for Class Day events.
Class Day Schedule
Class Day Ceremony | Holmes Field, 2:30pm

Class Day will begin at 2:30pm on Holmes Field to celebrate the Class of 2023 with speeches, a keynote address from the HLS Class Day Speaker, Michelle Yeoh, and the presentation of awards. The ceremony will end around 4pm.

Class Day Reception | Caspersen and Crossroads Patios, 4:00pm

The Class Day Reception is a casual reception following the ceremony for all graduates and guests. The reception will end around 6pm.
The ceremonial University Morning Exercises, where Harvard President Lawrence Bacow and the University Commencement Speaker, Tom Hanks, deliver their addresses, and President Bacow confers degrees.
The Law School Diploma Ceremony where Law School Dean John F. Manning presents diplomas to each graduate.
Commencement Day Schedule
Sunrise Breakfast | Haas Lounge/Crossroads, 6:15am

Commencement Day will begin with a Sunrise Breakfast (call time usually around 6:00am!) where you will get a lanyard. This lanyard, along with your Harvard ID, is required to enter the Yard. You will also receive everyone's favorite keepsake, the Graduate's Gavel! 

Class March | Kumble Plaza/Crossroads, 7:00am

All HLS graduates assemble in front of Harkness Commons' main entrance to join Dean Manning and the Class Marshals in a procession to the Yard. Degree candidates typically march to Sever Gate for entry into Tercentenary Theatre. Following this procession, you will be seated in a designated section of Tercentenary Theatre for the duration of the University Morning Exercises. Have no fear, restrooms, water, and coffee are available in the Theatre. Backpacks, however, will not be permitted, and bags must be less than 12"x12"x12" and are subject to inspection before entering. More information on Morning Exercises can be reviewed here.

Note: All degree candidates must be in academic regalia, wearing a University lanyard with your Harvard ID. 

Morning Exercises | Tercentenary Theatre, 9:30am

Watch the pomp and circumstance of the University's historic Morning Exercises with fellow degree candidates from across Harvard. Note that backpacks will not be permitted in the Yard, and bags must be less than 12"x12"x12" and are subject to inspection before entering. More information on Morning Exercises can be reviewed here.

Note: All degree candidates must be in academic regalia, wearing a University lanyard with your Harvard ID. 

HLS Diploma Ceremony & Lunch | Holmes Field, 1:00pm

Immediately following the University Morning Exercises, return to Holmes Field for lunch and to begin the HLS Diploma Ceremony.

In order to begin the ceremony on time and minimize disruption throughout, we ask that degree candidates arrange to meet guests on the Law School campus at the conclusion of the Diploma Ceremony.
Need-to-know: The HLS Diploma Ceremony
Degree candidates will be called by program and then by section. 
Following the Morning Exercises, SJDs, LLMs, JD/MBAs, and HKS Joint Degree students should proceed to Hauser Hall immediately for lineup. 
Sections will be called to Hauser for lineup throughout the Diploma Ceremony. Please listen carefully!
In Hauser, you will be given a pronunciation card with the phonetic spelling of your name, which you'll hand to the announcer prior to crossing the stage. Commencement staff will have extra copies and blank cards on hand.
After exiting the stage, you will receive your diploma and gather with your section-mates on the steps of Langdell Hall for a section photo.
Graduates and guests with pre-purchased lunch tickets may pick up lunch in the Lunch Tent throughout the ceremony.
What to wear
Business casual attire is common dress for the Class Day and Commencement ceremonies and you are advised to wear shoes appropriate for walking on grassy areas.
All ceremonies are held outdoors, except in the event of severe weather.
Have International Guests?
For J.D. students with international guests, the Registrar's Office can provide an invitation letter to support visa applications. You may request a Commencement invitation by completing a Document Request Form.
LL.M. and S.J.D. students will receive support letters via the Graduate Program office.
We encourage your guests to submit visa applications as soon as possible.
---
Tickets, Regalia, & Lunch
Heads up: all must be ordered in advance!
Entry Tickets
Tickets are required for the University Morning Exercises held in Harvard Yard on Commencement Day

Each Degree Candidate receives two guest tickets to Morning Exercises (your ticket is your Harvard ID)

Please note: Morning Exercise tickets are generated by the University and cannot be replaced if they are lost

Tickets are not required for any ceremonies or events on the HLS campus
Lunch Tickets
All tickets will be available for pick-up by graduates starting May 15 in WCC 3039.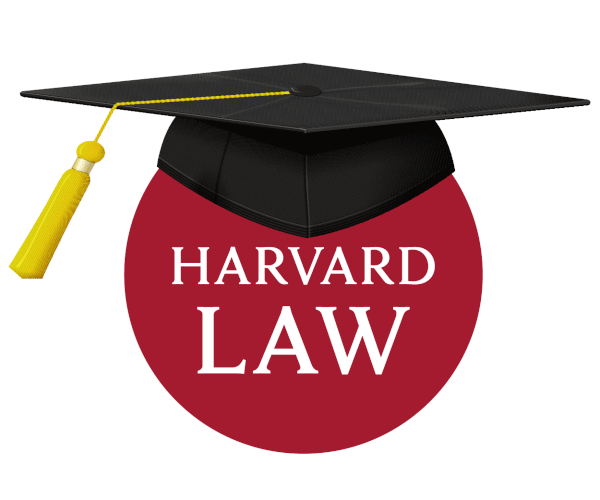 Regalia
The deadline to submit an order is midnight on Saturday, April 8, 2023. Please note this deadline is strict.
Students who missed the regalia ordering deadline should visit the HLS Coop immediately to reserve an extra gown. Extras are limited and correct sizing is not guaranteed.
Regalia pickup will be in WCC 1023 on May 18, 19, 22, 23, and 24 from 10am – 4pm.
Regalia drop-off immediately following the HLS Diploma Ceremony in WCC 1023 until 4:30pm and will continue on May 26 from 10am-4pm and between 11am-4pm Tuesday, May 30 through Thursday, June 1.
Note: Regalia is not required for Class Day.
---
Affinity Celebrations
Affinity celebrations are student-led, staff supported, University-wide events that recognize and celebrate the accomplishments of graduates from marginalized and underrepresented communities.
Most University-wide Affinity Celebrations will take place on Monday, May 22 and Tuesday, May 23.
Pre-registration is required to attend and to receive a stole or other regalia accessory. More information and the most-up-to-date schedule can be found on the Harvard OEDIB website.
The deadline to register to attend an Affinity Celebration was Monday, April 24, 2023.
Historical & Special Collections Pop-Up Exhibit
The HLS Library will be hosting a Historical & Special Collections Open House & Pop-Up Exhibit on Class Day, Wednesday, May 24, from 1:00-2:30 pm in the Root Room, fourth floor of Langdell Hall at the south end. Bring your families and friends for a look at some of the rarest and most interesting materials from Historical & Special Collections, including an early manuscript Magna Carta, a book with a chain binding, notes used before an actual SCOTUS argument, the first edition of the Bluebook, and much more!
---
Severe Weather