Srikant M. Datar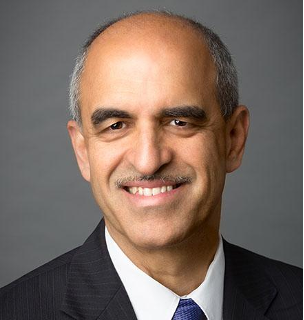 Srikant M. Datar became the eleventh dean of Harvard Business School in January 2021. During his tenure at HBS, he has served as Senior Associate Dean for University Affairs (including Faculty Chair of the Harvard Innovation Lab), for Research, for Executive Education, for Faculty Development, and for Faculty Recruiting. A graduate with distinction from the University of Bombay, Datar received gold medals upon graduation from the Indian Institute of Management, Ahmedabad, and the Institute of Cost and Works Accountants of India. A Chartered Accountant, he holds two masters degrees and a Ph.D. from Stanford University.
Datar has taught MBA and executive education classes in design thinking, innovation, big data, and strategy implementation. Before joining the HBS faculty he held appointments at both Carnegie Mellon University and Stanford University.
Datar's research and course development have been in the areas of cost management and management control, strategy implementation, governance, and, more recently, management education, design thinking and innovative problem solving, and machine learning and artificial intelligence. His writing has been published in journals such as The Accounting Review, Journal of Accounting and Economics, Journal of Accounting Research, Contemporary Accounting Research, and Management Science. He is a co-author of the leading cost accounting textbook, Cost Accounting: A Managerial Emphasis (Prentice-Hall) and of Rethinking the MBA: Business Education at a Crossroads (Harvard Business Press). Datar is a member of the American Accounting Association and the Institute of Management Accountants. He has served on the editorial board of several journals and presented his research to academic and executives audiences in North America, South America, Asia, Africa, and Europe.
Sangu Delle JD/MBA '16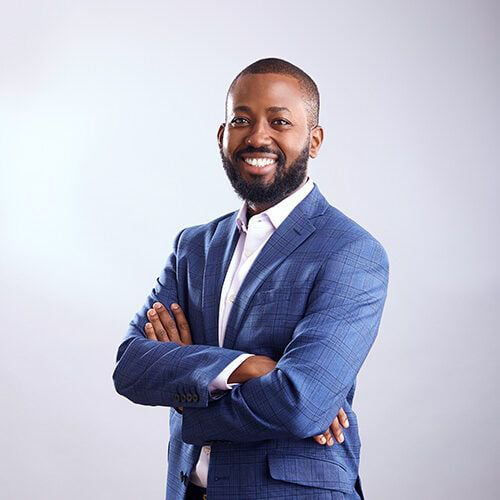 Sangu Delle is an entrepreneur, author and activist. Born in Ghana, Sangu was fortunate to have been awarded a scholarship to attend the Peddie School in NJ. He then went on to Harvard University on a scholarship, where he was inspired to pursue social and economic entrepreneurship. Sangu graduated with a Bachelor of Arts (Highest Honors) from Harvard College in African Studies and Economics, a Doctor of Law from Harvard Law School, and an MBA from Harvard Business School. He also graduated with a Master's in International Human Rights Law from Oxford University and an Executive Education Certificate in Leadership from the Said Business School. He recently completed his PhD in African Studies and Economic Anthropology at the University of Birmingham (U.K.).
An investor and entrepreneur, Sangu founded and serves as Executive Chairman of Golden Palm Investments Corporation, one of the leading venture capital firms in Africa with ~$100 million AUM. Golden Palm has backed startups including African unicorns Andela and Flutterwave and its portfolio companies have raised over $1.5 billion in venture financing. In 2017, Golden Palm spun out its healthcare portfolio into a new company, Africa Health Holdings ("AHH") with a vision to "build Africa's healthcare future." He currently serves as its Chairman and Chief Executive Officer. AHH transforms healthcare assets using technology and innovation and currently serves 350,000+ patients a year through its 50+ healthcare facilities in Ghana, Nigeria and Kenya and its telemedicine platform.
Sangu co-founded CleanACWA, an international non-profit that operated from 2006 – 2021 bringing clean water to 200,000 people across 160 communities across Ghana. In 2022, in honor of his 35th birthday, he launched the Sangu Delle Foundation with a $10 million commitment to invest philanthropically in education, mental health and job creation in Africa.
Sangu serves on multiple boards and advisory boards including inter alia, mPharma, Flutterwave, Andela, AXA, the Peddie School, Harvard Business School, Harvard Center for African Studies, Harvard Medical School, Oxford University, The Rhodes Scholarship, Ashesi University and Ghana International School.
Sangu has received several international accolades including the Harvard Black Students' Association 2020 Legacy Award, New Africa Magazine "100 Most Influential Africans of 2019," three times winner of Forbes top 30 most promising entrepreneurs in Africa, Future Africa Awards 2014 "Young Person of the Year," and Euromoney's "Africa's Rising Stars" award, among others. He is a World Economic Forum Young Global Leader, a TED Fellow, an Archbishop Desmond Tutu Fellow, a Soros Fellow, a GLG Social Impact Fellow and an Eisenhower Fellow. In 2005, as a high school student, Sangu was featured in TIME magazine's Tomorrow25 as one of 25 future world leaders.
Sangu is a licensed attorney, admitted to practice law in the Commonwealth of Massachusetts and the District of Columbia. He loves the outdoors and trekked Mount Everest in 2013 and summited Kilimanjaro during the summer of 2015. An avid traveler, he has visited 100+ countries including 47 in Africa and is an award-winning author of a book "Making Futures: Young Entrepreneurs in a Dynamic Africa" and an anthology "Contemporary Africa through Poetry".
Mihir A. Desai MBA '93
Mihir A. Desai is the Mizuho Financial Group Professor of Finance at Harvard Business School and a Professor of Law at Harvard Law School. He received his Ph.D. in political economy from Harvard University; his MBA as a Baker Scholar from Harvard Business School; and a bachelor's degree in history and economics from Brown University. In 1994, he was a Fulbright Scholar to India.
Professor Desai's areas of expertise include tax policy, international finance, and corporate finance. His academic publications have appeared in leading economics, finance, and law journals. His work has emphasized the appropriate design of tax policy in a globalized setting, the links between corporate governance and taxation, and the internal capital markets of multinational firms. His research has been cited in The Economist, BusinessWeek, The New York Times, and several other publications. His general interest publications include opinion pieces on varied topics, including tax policy and the effects of globalization on domestic welfare, in The Washington Post, The Wall Street Journal, Tax Notes and The New York Times.
Professor Desai has taught extensively as an award-winning teacher at HBS and at Harvard University. He has also led HBS's doctoral programs and served as HBS's Senior Associate Dean for Planning and University Affairs. His professional experiences include working at CS First Boston, McKinsey & Co., and advising a number of firms and governmental organizations. He is also on the Advisory Board of the International Tax Policy Forum and the Centre for Business Taxation at Oxford University.
Lawrence E. Golub JD/MBA '84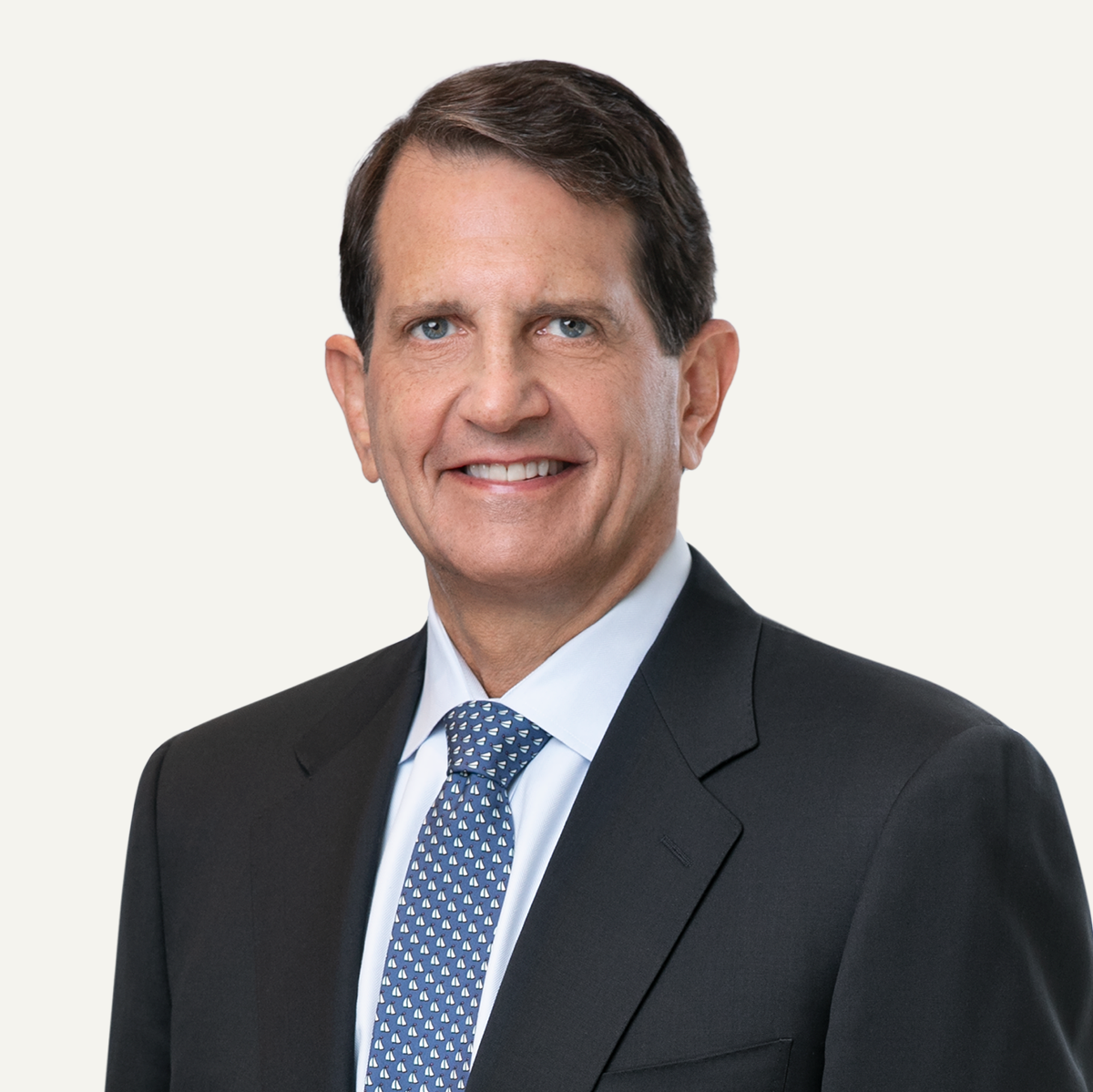 Lawrence Golub is the Chief Executive Officer of Golub Capital, a market-leading, award-winning direct lender and experienced credit asset manager. As of January 1, 2023, Golub Capital had over $60 billion of capital under management. The Firm underwrites and syndicates 1st lien loans up to $2 billion and provides buy-and-hold products over $700 million, which include one-stop financings (through the Firm's proprietary GOLD facility), senior, second lien and subordinated debt, preferred stock and co-investment equity. Golub Capital has been a top 3 U.S. Middle Market Bookrunner each year from 2008 through 2022 for senior secured loans of up to $500 million for leveraged buyouts.
Mr. Golub is active in charitable and civic organizations. He is a member of the Harvard Medical School Board of Fellows, a member of the Columbia Medical School Board of Advisors, President of the Harvard University JD-MBA Alumni Association, a member of the Advisory Council of Harvard Kennedy School's Mossavar-Rahmani Center for Business & Government and a trustee of the American Repertory Theater. Mr. Golub currently serves on the Stanford Interdisciplinary Life Sciences Council and the Advisory Board of Stanford Impact Labs.
Mr. Golub was a private member of the Financial Control Board of the State of New York for over twelve years. He was a White House Fellow and served for fifteen years as Treasurer of the White House Fellows Foundation. He was Chairman of Mosholu Preservation Corporation, a non-profit developer and manager of low-income housing in the Bronx. He served for fifteen years as a trustee of Montefiore Medical Center, the university hospital of the Albert Einstein Medical School.
Previously, Mr. Golub was at Bankers Trust Company, Wasserstein Perella and Allen & Company Incorporated.
Mr. Golub earned his AB degree magna cum laude in economics from Harvard College. He received an MBA from Harvard Business School, where he was selected as a Baker Scholar, and a JD from Harvard Law School, where he served as an editor of the Harvard Law Review.
Jim Koch JD/MBA '78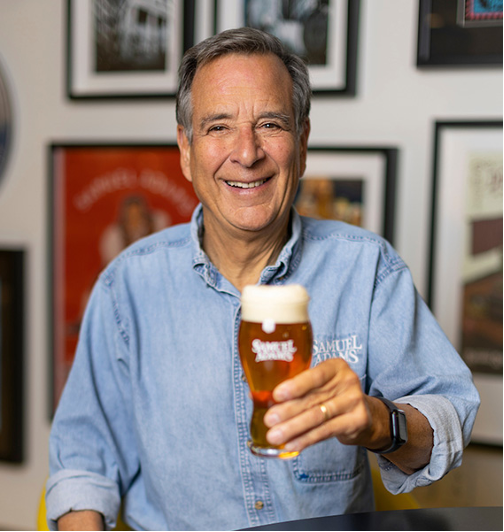 A key predictor of career success is early work. Enterprising teenagers gain a competitive advantage. Jim Koch mowed lawns, shoveled snow, and laid blacktop on driveways. He had a paper route during his four years in college. He interrupted graduate school to teach mountaineering at Outward Bound.
Armed with a BA, MBA, and JD degrees from Harvard, he became a manufacturing consultant at Boston Consulting Group but soon yearned to have his own business. Despite having quite the pedigree – after all, the Koch family boasted 5 generations of brewers prior to Jim – starting a beer company seemed crazy. Three behemoths dominated the industry and could easily crush newcomers. Or could they?
In 1984 Jim founded the Boston Beer Company using a 150-year-old family recipe and named his beer Samuel Adams Boston Lager. Six weeks later it was voted Best Beer in America at the Great American Beer Festival. By the time Jim took the company public in 1995, Sam Adams was available nationwide. In 2000, he relinquished the President and CEO title, and became Executive Chairman as well as Founder and Brewer.
John F. Manning JD '85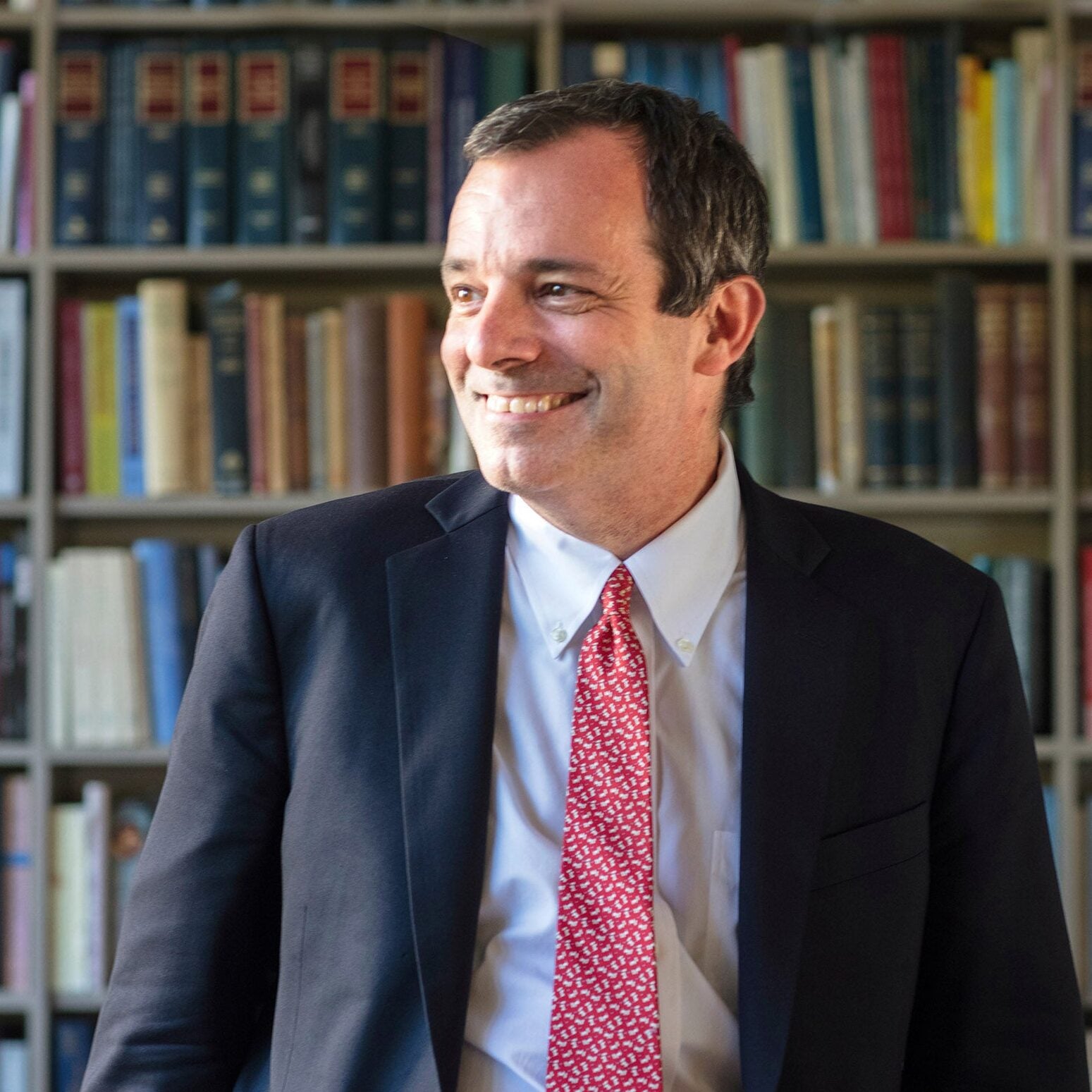 John F. Manning AB '82, JD '85 is the Morgan and Helen Chu Dean and Professor of Law at Harvard Law School, whose faculty he joined in 2004. He was Bruce Bromley Professor of Law from 2007–2017 and Deputy Dean from 2013–2017. Prior to coming to Harvard, Manning was the Michael I. Sovern Professor of Law at Columbia Law School, where he began teaching in 1994.
Manning teaches administrative law, federal courts, legislation and regulation, separation of powers, and statutory interpretation. His writing focuses on statutory interpretation and structural constitutional law. Manning is a co-editor of Hart & Wechsler's Federal Courts and the Federal System (6th ed., 2009) (with Richard Fallon, Daniel Meltzer, and David Shapiro), and Legislation and Regulation (2d ed., 2013) (with Matthew Stephenson).
Prior to entering teaching, Manning served as an assistant to the Solicitor General in the U.S. Department of Justice (1991-94), an associate in the D.C. office of Gibson, Dunn & Crutcher (1989-91), and an attorney-advisor in the Office of Legal Counsel in the U.S. Department of Justice (1986-88). He served as a law clerk to Hon. Antonin Scalia on the Supreme Court of the United States (1988-89) and to Hon. Robert H. Bork on the U.S. Court of Appeals for the D.C. Circuit (1985-86). Manning graduated from Harvard Law School in 1985 and Harvard College in 1982. He is a member of the American Academy of Arts and Sciences.
Nicholas Sakellariadis JD/MBA '77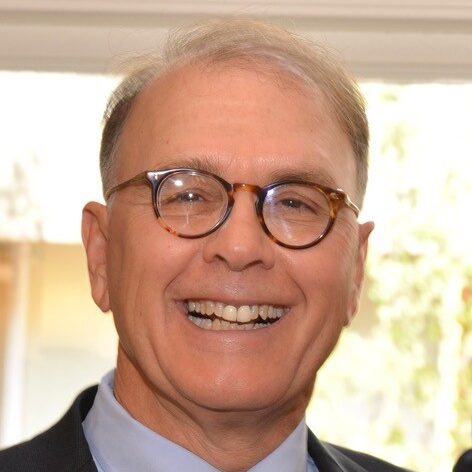 Nick is the Cochair and Principal Owner of the Dayton Dragons, a minor league affiliate of the Cincinnati Reds baseball team. The Dragons have the longest consecutive sell-out streak in the history of American sports (more than 20 years). Nick also serves as a member of the Executive Board of Minor League Baseball.
He had a 35-year career in investment banking at Citigroup-related companies. He served in various investment banking capacities at Citigroup companies including as Managing Director in the Mergers and Acquisitions Group, as head of the Financial Restructuring Group, and as a member of the Advisory Committee which reviewed and approved all fairness and valuation opinions rendered by the firm. He served as an advisor in transactions totaling more than $200 billion. Nick covered the automotive, homebuilding, and building products sectors, as well as other industrial companies.
Nick graduated from Harvard College magna cum laude in 1973 and received his JD and MBA degrees from Harvard. He was a Fulbright/ITT Scholar in 1973-1974.
Nick currently serves on the Harvard College Fund Executive Committee, where he was a former Cochair. He is Cochair of the John Harvard Society, fundraising Cochair of the Harvard College Class of 1973, fundraising Cochair of the Harvard Law School Class of 1977, and a member of the Major Gifts Committee of the Harvard Business School Class of 1977. He also serves on the Alumni Board of HBS and is a member of the Harvard Alumni Association's Crimson Society. He is an Advisory Trustee of the New York Botanical Garden, an Advisory Trustee of Phoenix Country Day School, a former Trustee and Treasurer of the American Board of Athens College, and a 30-year member and former President of the Annunciation Greek Orthodox Church Parish Council. Additionally, he is a member of four national Greek religious and charitable organizations and is a recipient of the Ellis Island Medal of Honor.
Guhan Subramanian MBA '96, JD '98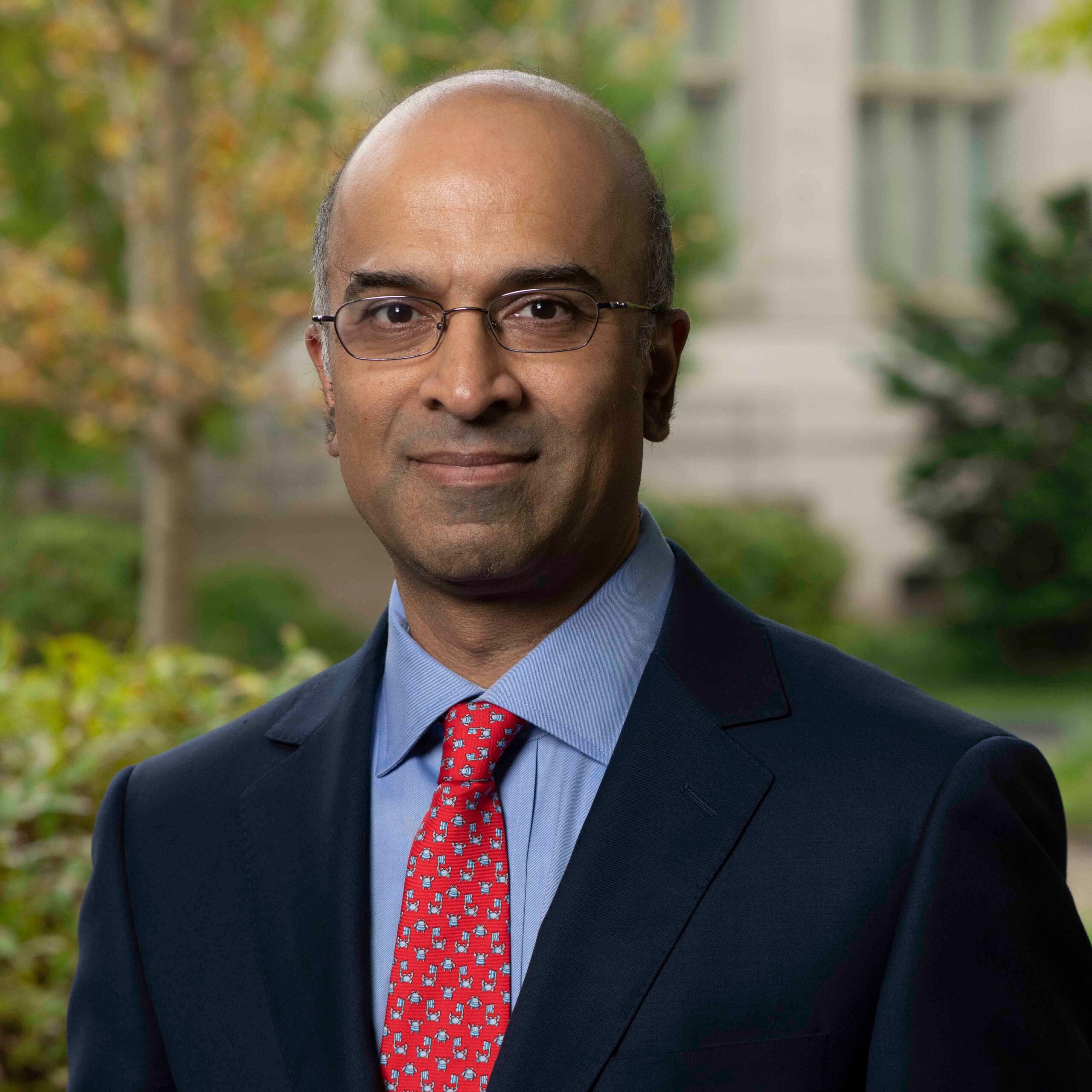 Guhan Subramanian AB '92, MBA '96, JD '98 is the Joseph Flom Professor of Law and Business at Harvard Law School and the Douglas Weaver Professor of Business Law at the Harvard Business School. He is the first person in the history of Harvard University to hold tenured appointments at both HLS and HBS. Professor Subramanian is the faculty chair for the JD/MBA program at Harvard University, the Harvard Law School Program on Negotiation, the Mergers & Acquisitions executive education course at HBS, and the Advisory Committee on Shareholder Responsibility at Harvard University. Prior to joining the faculty, he spent three years at McKinsey & Company.
Professor Subramanian's research explores topics in corporate law, corporate governance, and negotiations. He has published articles in the Stanford Law Review, the Yale Law Journal, the Harvard Business Review, and the Harvard Law Review, among other places. He is the author of Dealmaking: The New Strategy of Negotiauctions and a co-author of Commentaries and Cases on the Law of Business Organization and Deals: The Economic Structure of Business Transactions. He is the Chairman of the Board of LKQ Corporation (NASDAQ: LKQ), a Fortune 500 company in the automotive sector.
Debbie Wright JD/MBA '84
Debbie has enjoyed significant involvement and leadership in public and private realms. Debbie was Chairman, President and CEO of Carver Federal Savings Bank, and Managing Director of the U.S. Jobs and Economic Opportunity Division, The Rockefeller Foundation.
Her commitment to the public sector includes working for two Mayors, Dinkins and Giuliani, leading The New York City Department of Housing, Preservation and Development, where she and her team funded development of 21,000 affordable housing units. She led the effort to revamp the City's approach to managing abandoned buildings, creating initiatives that privatized ownership and management of 43,000 residential properties, emphasizing local ownership.
Debbie held additional non-profit roles at the New York City Housing Authority and the Partnership for New York City.
Her previous private sector experience includes board roles at Carver Federal Savings, Citigroup, Kraft Foods, Time Warner and Voya Financial. Her non-profit board service includes Memorial Sloan-Kettering Cancer, Sesame Workshop, The Lower Manhattan Development Corporation and Harvard's Boards of Overseers.
Debbie graduated from Radcliffe College with a Bachelor's Degree in Government. She earned JD and MBA degrees from Harvard University's School of Business and School of Law. She joined the Radcliffe Institute Dean's Advisory Board in 2021.